A lot of people are convinced Mirai Nagasu has a huge USA tattoo on her thigh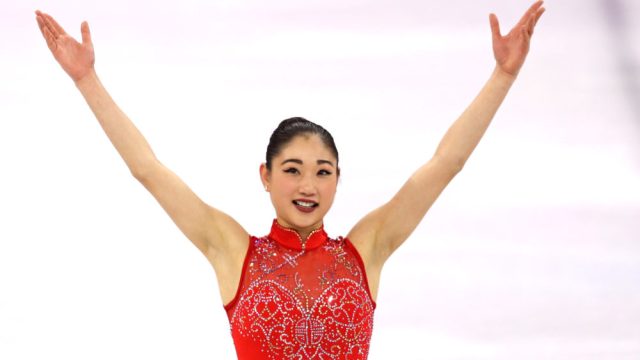 When figure skater Mirai Nagasu hit the Olympic ice on February 11th, we had no idea we were about to watch history be made. Nagasu nailed a triple axel, making her the first American female figure skater to land the difficult move at the Olympic Games. We also thought we could be witnessing another type of historic event. Is Nagasu the first female figure skater to have a giant USA tattoo on her inner thigh?
While watching her routine, many took to Twitter to ask the same question or show their support for the seemingly badass tat. Although many athletes who end up competing and/or winning medals during the Olympic Games like to commemorate their experience with tattoos (the five Olympic rings is the most common symbol seen inked on Olympians), it's not often we see figure skaters flaunt large visible tattoos on the ice. So, if Nagasu decided to get "USA" boldly inked on her inner-thigh, she'd really be breaking the mold.
But upon closer inspection, the tattoo is most likely just KT Tape, as some on Twitter explained. Athletes use KT Tape to provide support to various muscles, joints, and tendons during strenuous activities.
Here's the "tattoo" in question.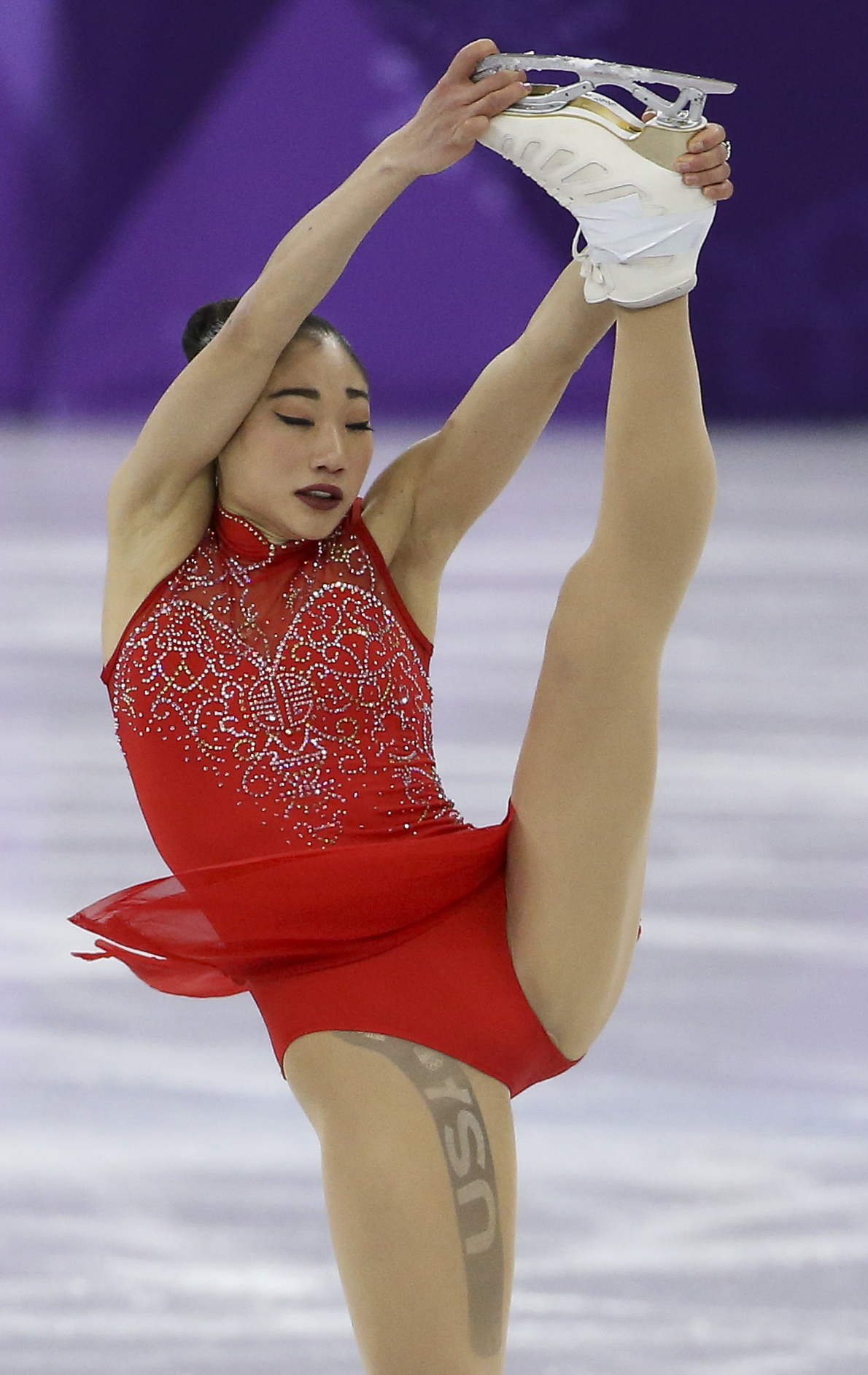 Twitter, of course, was agitated.
Nagasu and her impressive triple axel helped Team USA bring home the bronze for the figure skating team event. The United States medal count currently stands at a solid four medals with two gold, one silver, and one bronze. As of Monday morning, February 12th, America is in 5th place in the overall Games.
Congratulations to Nagasu for landing her triple axel. And if you eventually do want to celebrate your win with a big, bold tattoo on your inner thigh, we support you!