Mira Sorvino talks to us about the California anti-sexual harassment bills that could protect working women across the U.S.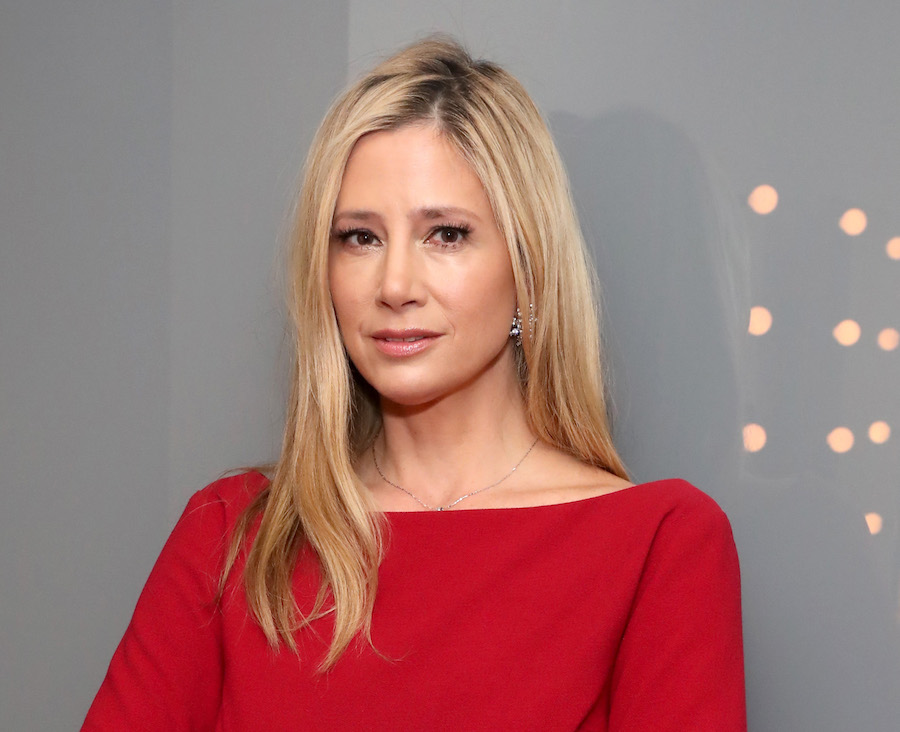 On Monday, August 27th, California legislators are voting on a package of bills that, if passed, would be the strongest legislation against workplace sexual harassment in the history of the United States. #MeToo and the fall of Hollywood mogul Harvey Weinstein finally brought the pervasive plague of sexual violence against working women out of the shadows and into national conversation. The TIME'S UP legal defense fund—a project organized by many of the actresses speaking for the #MeToo movement in Hollywood—demonstrated that while sexual violence in the entertainment industry first made headlines, abuse of power harms women (and all employees) in every industry. These four California bills—SB1300, SB224, AB1870, and SB1038—are some of the first pieces of legislation to come out of the sexual assault "reckoning" that began in 2017.
On social media, politicians (including California senators Hannah Beth Jackson and Connie Leyva), lawyers, and advocates refer to the group of bills as #TakeTheLead—referencing California's influence on progressive legislation throughout the country. Noreen Farrell, a lawyer, gender equality advocate, and Executive Director of Equal Rights Advocates, tells me on a phone call, "California is home to 12% of the nation's women. So what happens here matters in other states."
Mira Sorvino—the Academy Award-winning actress and UNODC Ambassador Against Human Trafficking—is one of the 80+ actresses to have come forward with sexual harassment allegations against Harvey Weinstein, and she is also one of the loudest voices campaigning for #TakeTheLead. In a separate phone call, Sorvino tells me, "A lot of other states, historically, have just almost wholesale taken [California's] bills and drafted them for their own state's legislations and passed them." If #TakeTheLead becomes law, not only will the nearly 40 million people living in California finally have access to desperately needed workplace protections—potentially the rest of the country's employees will, too.
The bills are revolutionary, but to any working woman, their focused mandates might seem obvious: closing loopholes in existing sexual harassment laws, extending the statute of limitations, addressing the fear of retaliation, and widening the definition of a harasser at work.
It's simultaneously shocking yet not surprising that these types of laws were not already on the books; it took a movement like #MeToo for the government to take workplace sexual harassment seriously. "The next wave of #MeToo is this policy revolution," Farrell says.
SB1300, the Sexual Harassment Prevention and Accountability Act, would prevent employees from unknowingly signing away their rights to report harassment. It would also change what is legally considered "bad enough" to be sexual harassment.
Currently, many California employees (and other U.S. employees) have no idea that their work contracts include non-disparagement agreements that prevent workers from speaking out about workplace violations. Moreover, some of these agreements actually mandate that, in exchange for raises, bonuses, and basic employment, an employee must give up their right to report sexual harassment or other workplace misconduct. After employees who unknowingly sign required paperwork that includes this clause attempt to report harassment, they find out that they can't go to court or have to keep quiet to keep their jobs. "Senate Bill 1300 address loopholes employers use to silence victims, including conditioning bonuses or raises on silence," Farrell says.
SB1300 also challenges normalized acceptance of sexual harassment, or the belief that "one inappropriate touch" can't be proven harassment. (Gloria Steinem called it the "one free grope" legal standard.) Right now, courts deciding what counts as "severe or pervasive" harassment can follow a 2000 ruling in which a 911 operator—while on the phone with a 911 caller—was assaulted by a coworker who grabbed her breast. Unbelievably, the Ninth Circuit Court reviewing the case ruled that the grope was "offensive" but not "severe enough" to be classified as harassment. Under SB1300, this precedent would no longer influence California courts; a grope would rightly be considered harassment and the person harassed could seek justice.
Farrell adds that, additionally, SB1300 "authorizes an employer to provide bystander intervention training to its employees." The lawyer explains that more thorough training would lead to more women understanding that "what's happening to them is against the law." Sorvino adds that if everybody in a workplace has an understanding of sexual harassment—not just the senior level of employees—then more people will know how to call out abuse because more people will know what it looks like: "You're creating communities of potential denouncers rather than communities of people who don't know what they are looking at and therefore stay silent."
But it doesn't only place responsibility on the victims or bystanders; Sorvino continues, "I think it also prevents perpetrators from doing what they were planning on doing because now they know that people are on to it…I've been on some sets where things were definitely happening, and nobody stepped up to try to help the person who was at the receiving end," Sorvino says. "No one reported them, but if every person on the film crew would have been educated on sexual harassment [and  how to intervene as a bystander], then maybe someone would have said, 'Hey, that's not okay. You have rights and I'm gonna help you.'"
SB224, called Personal Rights: Sexual Harassment, would expand the definition of a sexual harasser.
Historically, sexual harassment in the workplace is considered to only be committed by a person with direct power over you. #TakeTheLead recognizes that this dated law does not protect employees from all the ways that sexual harassment manifests. "A sexual harasser is not just your direct boss. It doesn't have to be the person that employs you," Sorvino explains. "In my case, in the entertainment industry, that could mean a director or producer [could commit sexual harassment]. It could also mean a casting person. It could also mean an agent or an investor…In other industries, it could be many, many other job definitions—not just your direct boss."
If #TakeTheLead becomes law, that graphic remark from your fellow restaurant server could constitute sexual harassment. So could the threatening text from that guy in the sales department who has a crush on you, and so on.
AB1870 is the SHARE Act (Stop Harassment & Reporting Extension), which would extend the statute of limitations from one to three years.
"In California, you only have one year under current law to file a case challenging sexual harassment.," Farrell says. "We want to make sure people are trained so they know their rights and then they have enough time to exercise them."
Sorvino adds that extending the statute to three years would match a lot of other civil statutes. "Most people who are being sexually harassed might not even be aware that this ongoing situation they've been trying to handle at work is actually harassment that is not going away," she explains. By the time an employee realizes the harassment, more than a year has passed and they are powerless. Sorvino argues that, while the statute of limitations could be even longer, AB1870 "will allow millions and millions more people the ability to try and achieve justice against the people or institutions that have allowed these terrible things to happen."
SB1038, the Protect Victims from Retaliation Act, would protect workers from the punitive action that victims like Sorvino are all too familiar with.
In The New Yorker article where Sorvino first shared her Weinstein story, the actress expressed a belief that refusing Weinstein's advances and reporting the harassment to a Miramax employee harmed her career: "There may have been other factors, but I definitely felt iced out and that my rejection of Harvey had something to do with it." In 2017, directors Peter Jackson and Terry Zwigoff confirmed her fears.
After restating her personal experience with blackballing, Sorvino tells me, "Can you imagine being someone who was working on a fairly livable salary, and then being fired because you reported that you were sexually harassed? Or your name blackened and it made impossible for you to get a job somewhere else—you can't even get recommendations? Or not being promoted because you won't accept the boss's sexual advances?" SB1038 will end immunity for the people who facilitate this kind of retaliation and will make retaliators (the boss who fires you, etc.)—not just harassers—personally liable. "It's going to go a long way toward ending the cycle of people being afraid to speak out because they are afraid of being punished."
Equal Rights Advocates runs a national helpline for people who need help taking action against sexual harassment. "We hear from women in hundreds of different industries at all different employment levels," Farrell says. "We know that anywhere from 50% to 60% of all women workers say they've experienced some form of sexual harassment, but 75% of those women don't ever report because they're afraid of retaliation." If more people are on the hook for enabling sexual harassers and punishing employees who speak up, then it will be harder for retaliation tactics to occur.
If California government does the right thing by taking the lead in anti-sexual harassment legislation, it could help fight these injustices across the country. "There are structures in place that not only perpetuate sexual harassment, but profit from the devaluation of women workers. This is about structural change in the laws that govern our workplaces," Farrell says. "It's a really important place to be in the movement."
Go here to learn how you can support #TakeTheLead, whether or not you're a California resident.