This minty grapefruit FROSÉ is a must-try this weekend (and every weekend)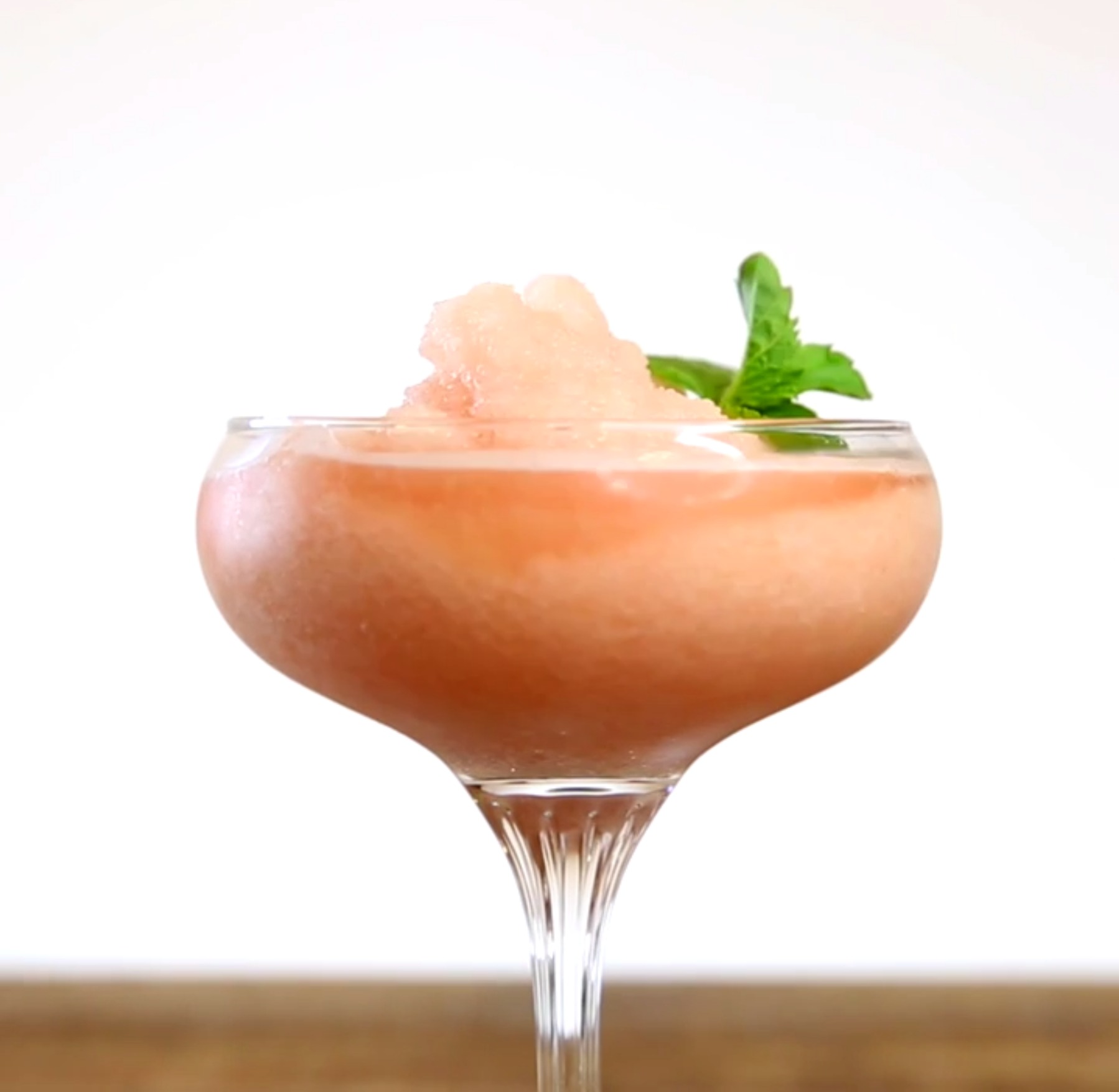 Dear Rosé,
We're sorry we ever once confused you with the other pink wines, which are basically juice (White Zinfandel & Pink Moscato, you're sweet, but sometimes we need a little "oomph" in our glass).
We know now that you have the uniquely satisfying full body of a good red wine, and the refreshing relief of a dry white.
And what's better than a Friday afternoon with a cool glass of our favorite pink wine? First, turning it into a slushy. And then, calling it a "Frosé" (as in frozen rosé), because puns make everything better.
So happy Friday (Fri-YAY!), and cheers to FROSÉ!
Your friend,
HelloGiggles
[tempo-video id="5046610823001″ account="4607804089001″]
Minty Grapefruit Rosé Slushy
For Simple Syrup:
1/2 cup water
1/2 cup sugar
1/2 cup lightly packed fresh mint
For Slushy:
3 cups ice
1/2 grapefruit (peeled)
3 oz chilled rosé
1.5 oz mint simple syrup
0.5 oz lemon juice
-Splash of Rosé on top
-Mint sprig to garnish
For simple syrup, combine all ingredients in a small sauce pan, and bring to a boil stirring occasionally. Allow to boil for 1 minute, then remove from heat and let sit for 30 minutes. Strain into airtight container and cool for 4 hours.
For slushy, add all ingredients to a blender and blend until smooth. Pour into a cup, and add a splash of chilled Rosé and mint sprig for garnish.
Note: Amount of ice can be altered depending on how "slushy" you like it. But this ratio yields something closest to a frozen margarita you'd get at your local cantina.
Another note: Try a pinot noir rosé or something bolder/fruiter for this. Lighter rosés will disappear, so you'll want something with more pronounced flavor.