If you're a Disney fan, spend your tax return money on this luxe Minnie Mouse shoe collection
Part of what makes the world of Disney so wonderful is that no matter how old you are or where you come from, you can enjoy Disney magic. There's nothing quite like that happy Disney vibe, so any time we see collaborations involving beauty and fashion designers, it's an absolute delight. Influencer, designer, and Disney fanatic Chiara Ferragni has designed a Minnie Mouse shoe collection and it is the most luxurious and fanciful thing we have ever seen.
We've peeped quite a few Disney collaborations before, like Storybook Cosmetics' rose-themed brush set or Besame Cosmetics' Disney Snow White collection, but none quite as high-end and ~fancy~ as this one.
Ferragni's love for Disney is well-known. She stated via a press release:
"I was excited when we decided to create a collection with Mickey's leading lady, Minnie! Her iconic style was so fun to work with, her bow, her gloves and her colors have been incorporated in our must-haves."
The collection features five different styles that includes two mules and one sneaker. It's an extremely luxe line, with fabrics like velvet and suede paired with patent leather and crystal. (Yes, not your average Disney collection.) The shoes will be available for $300 to $470, so they don't come cheap.
Head on over to ShopDisney to check out Chiara Ferragni's Minnie Mouse shoe collection.
https://www.instagram.com/p/BhMkSBNlIk-
These Italian-made Minnie Mouse shoes should not be missed.
Want to take a peek?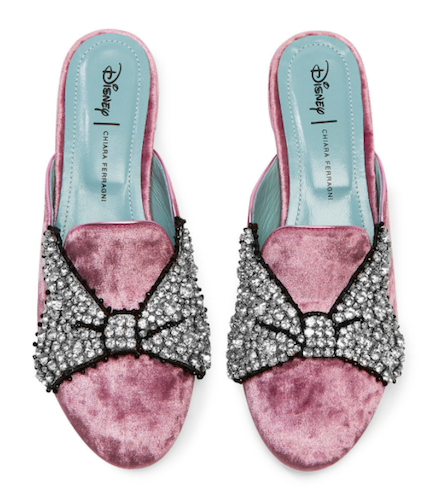 Incredibly chic and perfectly on trend, these pink velvet mules are embellished with Minnie's iconic bow in clear sparkling gems.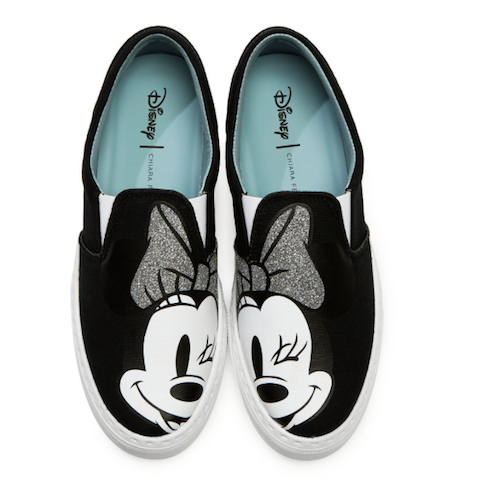 Just in time for spring, slip these sporty chic printed sneakers on. They're lined in light blue Italian leather for a touch of flair.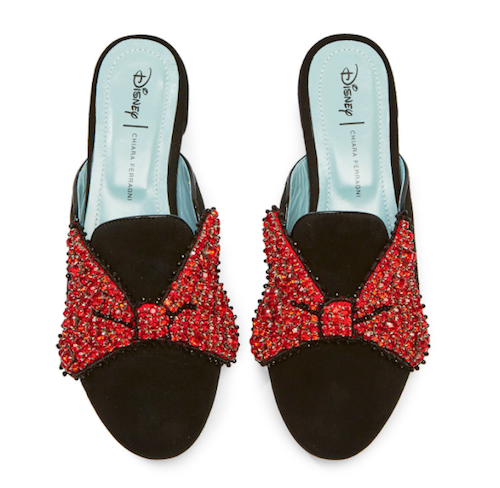 How classic are these suede mules? The ruby red bow gems are a stunning touch.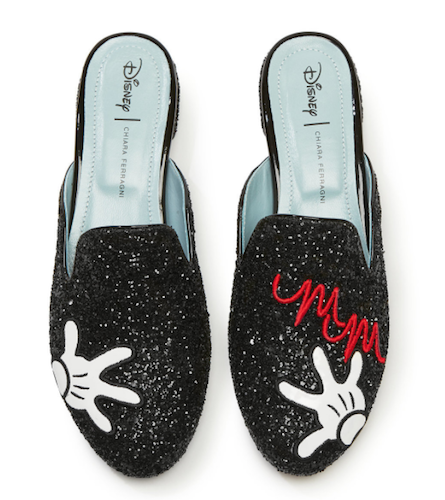 These deep black glitter mules are styled with Minnie's glove in patent leather and embroidered with her signature.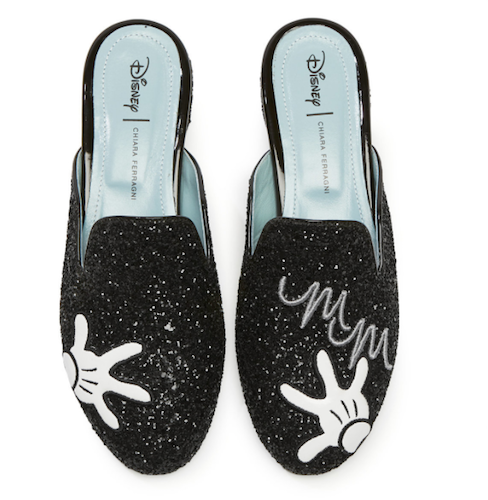 Don't you just love the silver detailing in these beautiful mules?
We're swooning.
Got tax return money burning a hole in your pocket? Head on over to ShopDisney and pick up one of these for yourself.