Minnie Mouse just rocked a brand new BLUE polka dot dress, and she looks FIERCE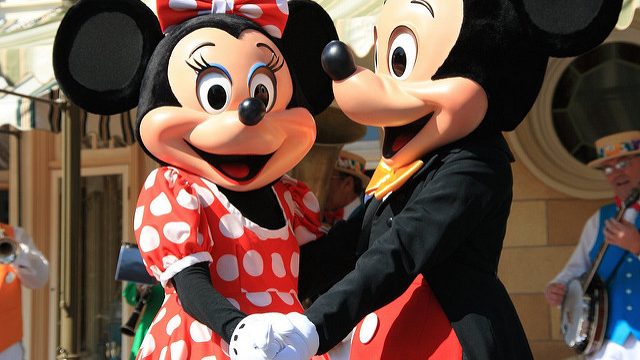 There's nothing wrong with switching up your signature style every once and a while, and it can be as simple as swapping out a red dress out for a blue one. While we've only ever known her as a fierce lady mouse in red, Minnie just recently stepped out on the town in a brand new look, and it's a brand new BLUE look.
Might Minnie have just set a brand new fashion trend/goal for 2017? Looks like it.
Clothing store UNIQLO and Minnie Mouse are teaming up to launch a brand new collection, "Minnie Mouse Loves Dots," and how amazing, we love dots, too! The new collection, from designer and Disney enthusiast Olympia Le-Tan, will launch later this year, but Minnie debuted Le-Tan's first new look from the collection last night in Hollywood. Out with the old, in with the blue.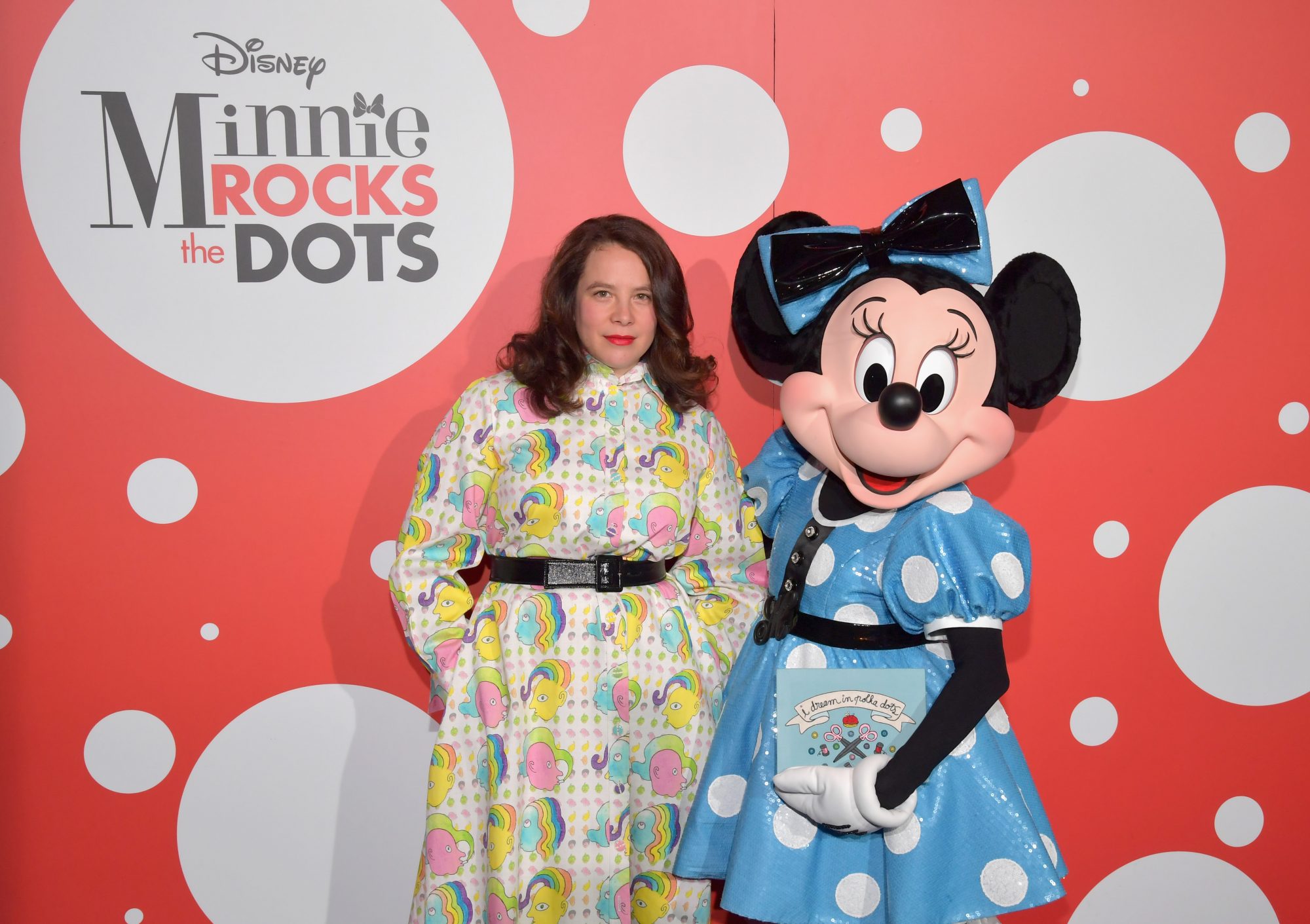 "Designing a dress for my favorite childhood icon was quite an exciting thing to do, Le-Tan explained to the crowd. "I tried to stay true to what Minnie usually wears but adding my personal touch. The sequins make the dress rather festive which is great as we are celebrating this new collaboration.
While the Le-Tan's collection isn't available yet, at least now we've got a lil' hint as to what we might see: SEQUINS!
According to those who got close enough to Minnie's dress, it is truly covered in sparkling sequins, and 53 hand-placed polkadots. And, in case you're wondering, the exact color of Minnie's dress is Bleu de France, and now we're going to start rocking a lot of Bleu de France, too. Hey, if Minnie can do it, we can, too.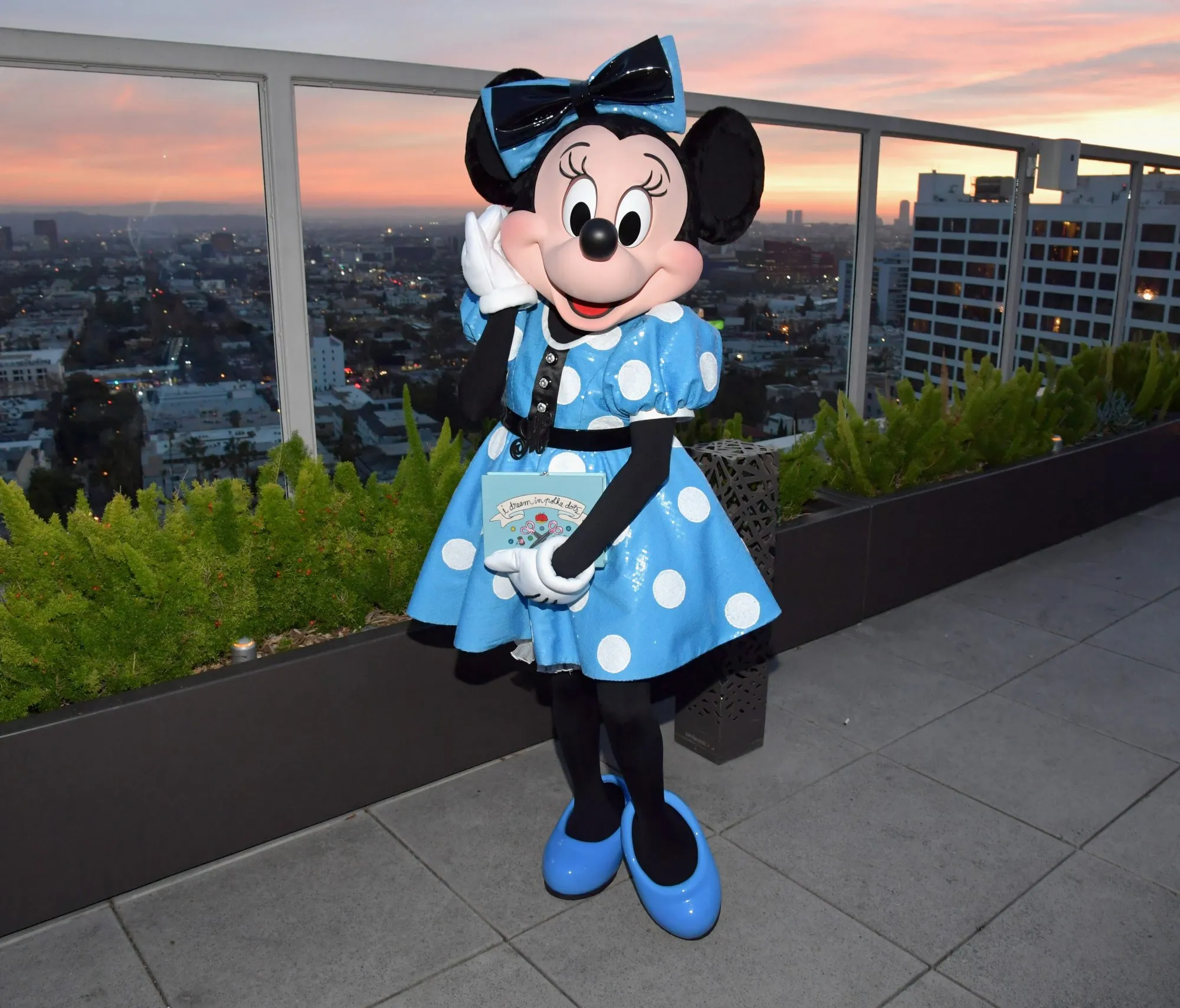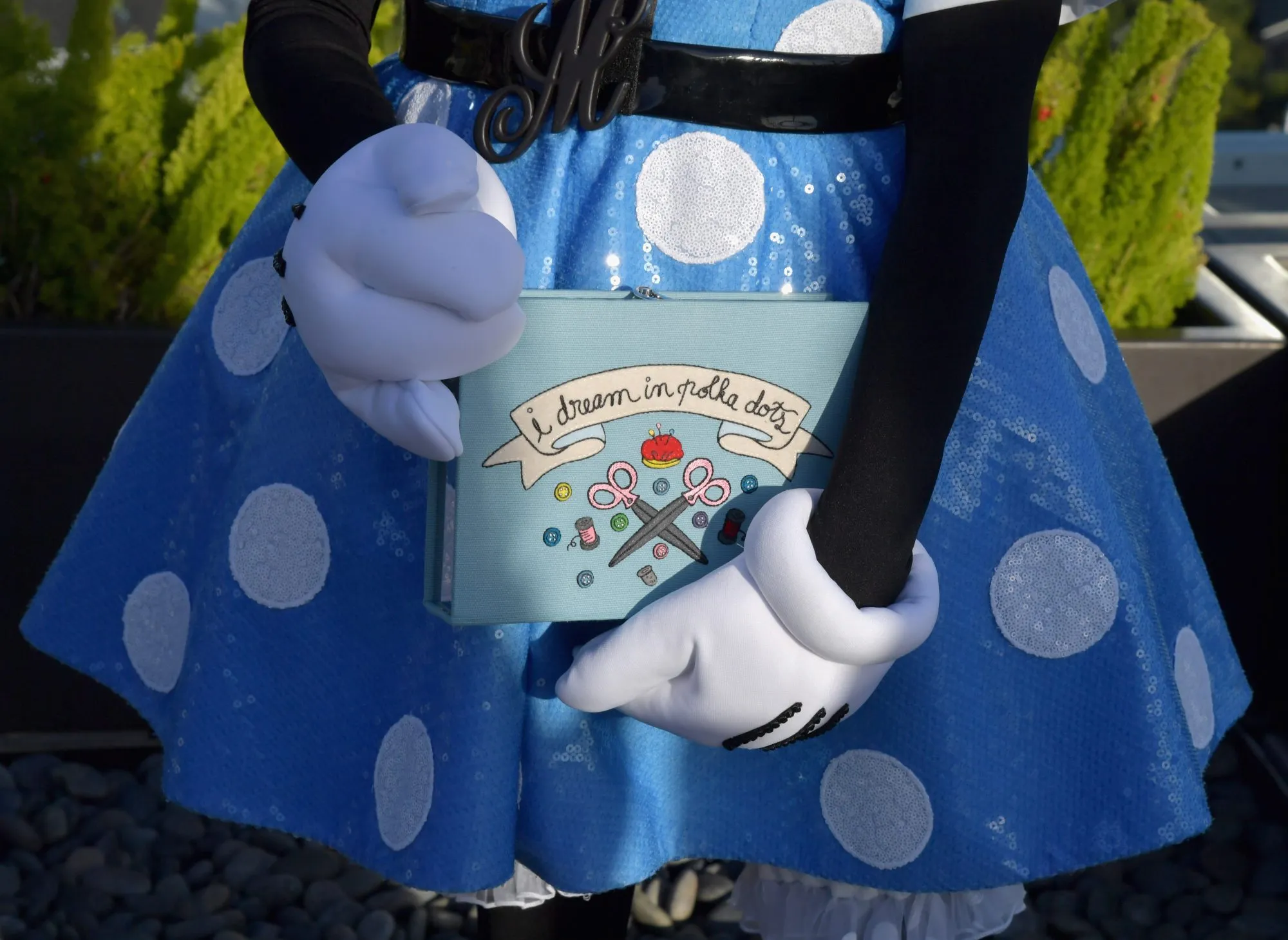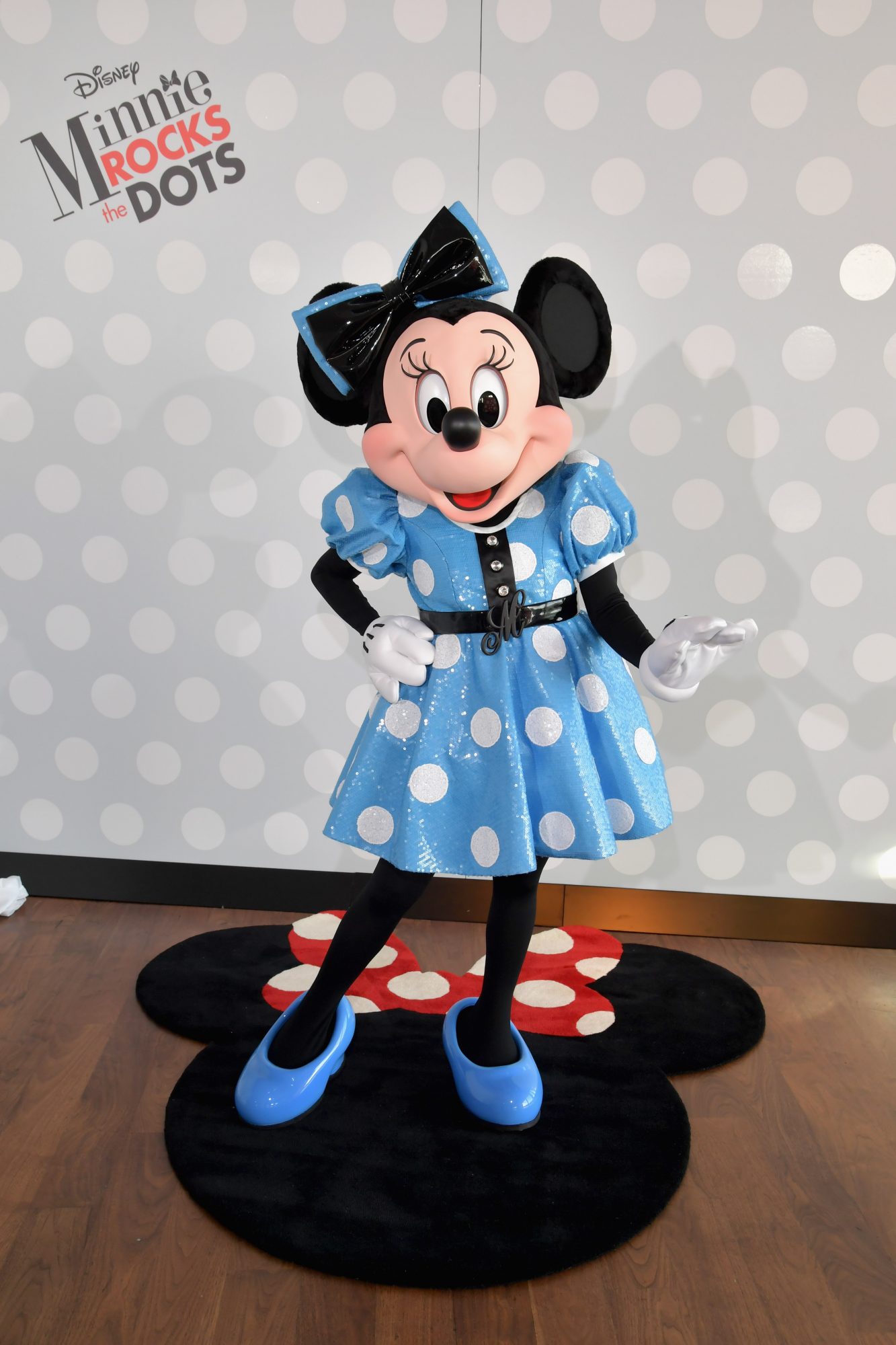 One last thing to note: Don't expect to see Minnie wandering around Disneyland in this dress. This is a special dress for special occasions, not for riding Splash Mountain. But let's hope Minnie has a whole lot more special occasions coming up in the future, so she can rock this look again. Cross your fingers that there's a dress just like her's in UNIQLO and Le-Tan's upcoming collection.