There was a mini "Hannah Montana" reunion this past weekend, and FOMO alert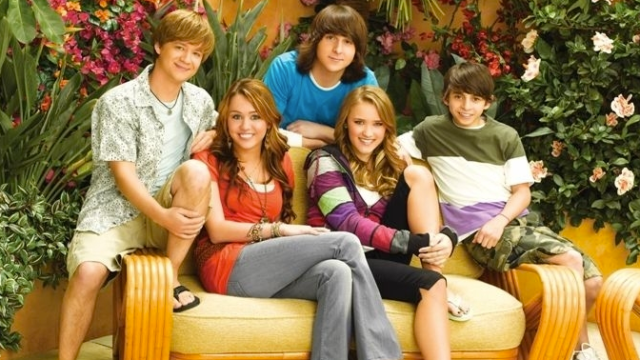 The one thing we might love more than cast reunions is cast reunions happening at weddings. There was a mini Hannah Montana reunion at Jason Earles' August 13th wedding, and uh, hello? Where was our invite?
Earles married Katie Drysen in beautiful Toluca Lake, California. To cheer Earles on and celebrate the newlyweds, some old Disney Channel favorites dropped in to party with their former costar. The groom posted a picture to his Instagram showing off the gorgeous bride and gang of friends — including Hannah Montana faves, Emily Osment and Moises Arias. He captioned it,
"Got a chance to meet up with some old friends. Here's a couple. Love these guys #happilyeverearles2017."
There was also some sort of Inception-like reunion within a reunion at the Earles-Drysen wedding. Osment posted a photo to her Instagram showing herself and Arias with Phill Lewis and George Newbern.
Dadnapped anyone?
https://www.instagram.com/p/BXt9mRAh1jo
And of course because it's the cast of Hannah Montana, there were some hijinks happening at the event. You can take the cast out of Hannah Montana, but you can't take the Hannah Montana out of the cast!
https://www.instagram.com/p/BXt-TjBhktM
Of course we know by now why Hannah Montana star Miley Cyrus couldn't make it to the celebration. She was originally slated to perform and receive the Ultimate Choice Award at the Teen Choice Awards, but skipped at the last minute to continue working on her upcoming single, "Younger Now," being released this Friday. But we have a feeling she was there in spirit.
Congratulations to the newlyweds! We're glad you had the chance to celebrate with your Disney Channel pals. It looks like you had a great time.
But, seriously, we're expecting an invite to the next Hannah Montana cast member wedding.