"The Mindy Project" showed us that successful women aren't one-dimensional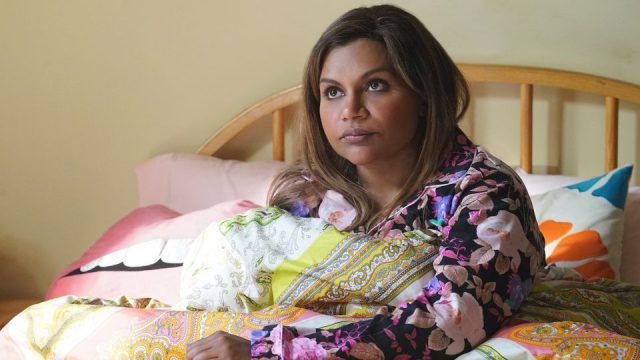 Like any breakup, when you lose a beloved TV show, you grieve. Earlier today, it was announced that Season 6 of The Mindy Project will be its last. It's a sad moment when you realize that you won't see Dr. Mindy Lahiri every week (which is weird because who has ever WANTED to see their OB/GYN every week…).
The Mindy Project was different from other TV comedies in recent history, bringing a Mary Tyler Moore-esque character into the present. Dr. Mindy Lahiri was career-oriented in a big city. She took on men in the workplace and fought for her rights as a mother. She dated a bunch of really cute comedians (seriously jealous of who you got to kiss, Mindy), and created a well-rounded character, from her bright lipstick to the tips of her colorful shoes. Sure, sometimes she might live in a fantasy world full of the expectations that every 20- or 30-something has for herself, but she is never the least bit helpless.
Even though she is highly educated, strong-willed, and extremely put together (like, all the time), the series still makes space for Mindy to be in turmoil over what kind of snacks to eat (my favorite kind of turmoil).
She is a role model and an almost perfect balance of what so many women in this generation aspire to be: stylish, actively dating, and career-oriented with access to great snacks. Mindy Lahiri's "got it all," as a rom-com might tout (which she would love). She doesn't claim to be the voice of a generation, but she's got a pretty damn good quote that I would very much like to get tattooed across my chest for a self-confidence pick-me-up:
"It's so weird being my own role model.
Through this show, Mindy Kaling was given the proverbial microphone to speak to so many different kinds of women. That's what I'll miss most about The Mindy Project.
There was a sense that this woman owned her airtime. She could connect with working moms, 20-somethings, and career women all over the U.S. with a sitcom that spoke universally.
I grieved when The Office was cancelled so many years ago (though my "Just watched" section on Netflix tells a different story), I rejoiced when Mindy's effervescent books came out, and I will once again mourn the loss of a killer female-driven comedy after this final season of The Mindy Project comes to a close.
Maybe Ben and Jerry's wouldn't be making so much money off my tears if we had more diverse women leading television. Then it wouldn't feel so devastating that Dr. Lahiri is leaving us.
Thank goodness they're letting Mindy take a victory lap with Season 6. I'll really miss seeing Danny, Jeremy, Ben, Tamra, Beverly, and most of all, Morgan, with unwavering support for their leading lady and their truly, hilariously insane office interactions.
Some of the best moments from the series all revolve around Mindy's witty dialogue that's crazy reminiscent of 30 Rock – which makes sense since she was lucky enough to have the awesomely talented comedy writer, Tracey Wigfield (who won an Emmy for her work on 30 Rock), in the writer's room for some time.
Whenever I ride a bike, wind in my hair, wishing I was wearing a mermaid dress and pulling it off like Kaling, I think of her "I am Sandra Bullock!!!" scream and honestly cannot figure out how she spoke so directly to my soul. So, to you Mindy, and the strong staff behind the camera, I say thank you for giving us relatable, empowering comedy, and I can't wait for what's next.