Mindy Kaling's next TV show just got the green light from NBC, and we're SO EXCITED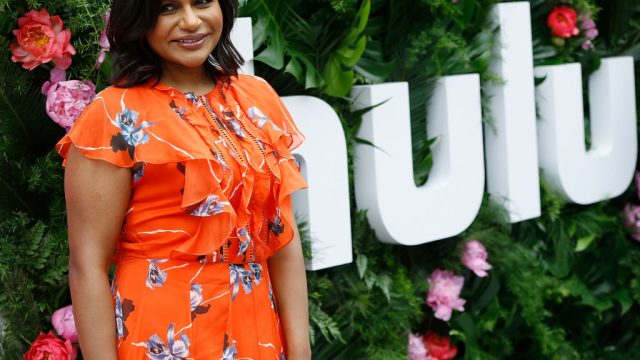 Do you need more Mindy in your life? Of course you do! Luckily, the Mindy Project star is coming back to network television: Mindy Kaling's new TV show, Champions, just got the green light over at NBC for a first season.
Unlike The Mindy Project, her new show won't be totally Mindy-focused, although she is a producer and recurring guest star. Instead, the show stars Anders Holm playing Vince, a gym-owning bro who lives with his brother, Michael, who the show describes as a "gorgeous idiot," played by Andy Favreau. But their entire life changes when Priya, an ex-fling of Vince's, shows up at their door with Vince's teenage son.
Hilarity obviously ensues, since Kaling will be writing the whole thing. The whole ~two men with a baby~ thing has been done before, but we're pretty confident that Kaling will keep things interesting, along with fellow The Mindy Project co-writer Charles Grady.
The show is coming at just the right time, too, since next season will likely be the last for The Mindy Project on Hulu. Kaling isn't totally broken up about ending Mindy's story, though. She told Entertainment Weekly that the timing is right.
"Really, we've put her through the ringer. It's hard. I'm a romantic at heart. I believe that marriage is like, a sacred relationship, and I really like it, but I'm also single myself, so I see every side of it. It's going to be really fun to explore."
It was the right thing to do, Kaling added, noting that there are only so many men for Mindy to date in New York City. Sex and the City, after all, only had six seasons of 10 episodes each. "I don't know that there's been a show about a woman trying to find love in New York City that has lasted quite this long. And frankly, there's no more actors in Hollywood left to date."
She has a point. It will be sad to see The Mindy Project end next year, but at least fans will get a dose of Kaling's sense of humor through Champions.