Mindy Kaling revealed why she won't talk about her baby's father, and her reason is obviously legit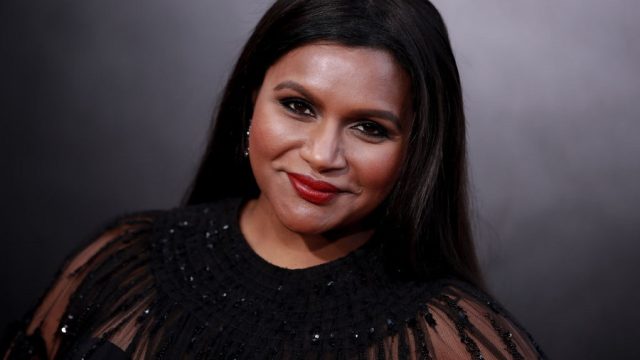 Since Mindy Kaling welcomed her daughter, Katherine Kaling, in December 2017, she has kept the details of her family life private. The Late Night star does share the occasional picture of baby Katherine, but she's been careful to keep her daughter's face off social media. Kaling has also opted not to share the identity of Katherine's father—something that she shouldn't feel pressured to do anyway. Recently, however, she explained why she wants to keep things private.
In a June 7th interview for The New York Times Magazine, Kaling answered a question about how she decided not to discuss Katherine's father's identity. Based on her response, it sounds like the actress has a lot of respect for her daughter's boundaries.
"My feeling is that until I speak to my daughter about that, I'm not going to talk to anyone else about it," she said.
She also said that she wasn't quite sure if she'll ever write about her relationship with her daughter—even if others might expect her to.
"I think people are often surprised that for someone who seems as open as I am on social media and who writes things that seem drawn from my life, I find that stuff really private," she said.
It's clear that Kaling has so much love for her daughter. She told Times Magazine, "Right now, I'm surprised at how much I enjoy being a mom."
"I did not think I had a big maternal instinct," she added. "I'm very impatient, and having a baby requires an amount of patience that I was worried about. But they don't tell you that the thing will look so much like you, and do things that are so sweet and adorable, that you'll naturally not have the same impatience that you would have with a stranger or someone who works for you."
Since welcoming Katherine into her life, Kaling has been open about the joys and struggles of being a single parent. In October 2018, she told People that she was glad she became a mom in her late 30s because she has much more control over her career now. At the same time, she acknowledged that this flexibility in her job "is a luxury most American women don't have."
It's completely understandable that Kaling would want to keep her private life out of the public eye. She is the only one who knows what decisions are best for her and Katherine, and it seems like she's doing a great job.