Mindy Kaling just wore a totally unique denim jacket by a badass artist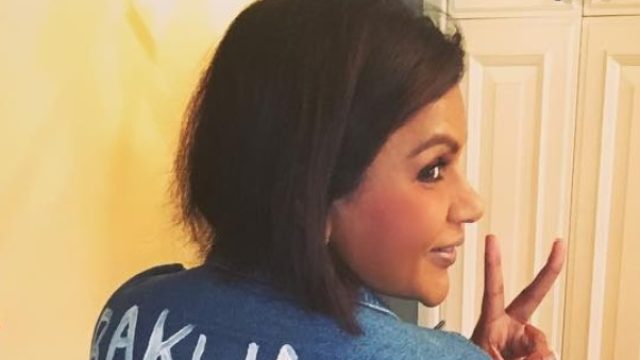 At this point, we fully expect Mindy Kaling to regularly slay the fashion game. Her style is super-bright, super-fun, super-wearable, and super-covetable. Just check out some of the looks she's rocked this month alone: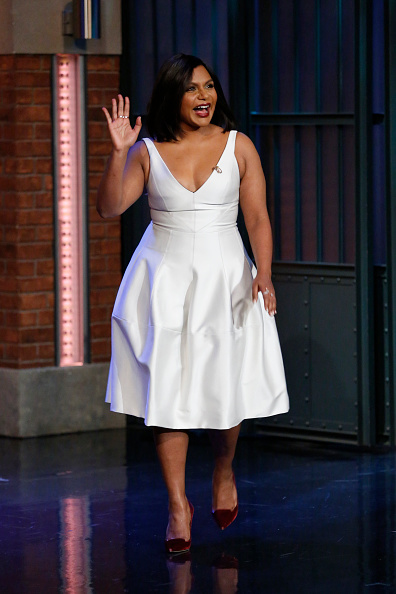 The perfect cocktail dress.
Insane coat game.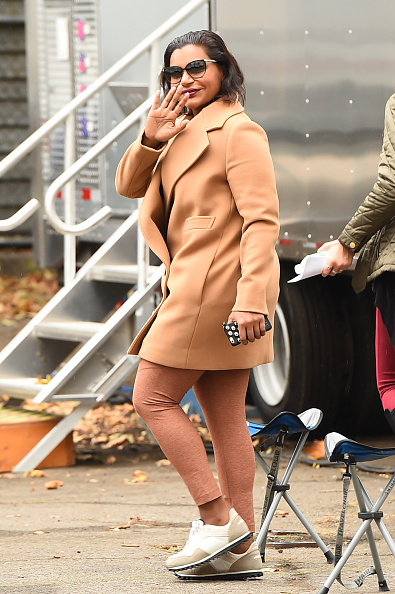 Insane coat game THE SEQUEL. Seriously, we need Mindy's entire closet of coats for our winter style needs stat.
And speaking of outerwear, Mindy Kaling just debuted the denim jacket to end all denim jackets on her Instagram.
Created by Babbu Lakhesar AKA Babbuthepainter, the "Bakwaas jacket" as this denim beauty is called is a perfect example of Babbu using pop art to, in the artist's own words, "combining the rich traditional Indian art of miniature paintings with pop art…in an attempt to critique the predominant norms within South Asian communities"
We love when fashion and socially minded art intersect. Clearly, Kaling does, too. This is how she captioned the illustration.
BAKWAAS. Clad in the one and only @babbuthepainter and feelin myself. You must check her out, she slay.
Here's the Bakwaas Jacket and Kaling in all their glory:
The Bakwaas Jacket is currently on sale on Babbu's site for $200 (down from $250). Just in case you were wondering, according to Urban Dictionary, Bakwaas means "complete and utter nonsense." Look, if this jacket is nonsense, than our new fashion goal is to have an entire closet filled with nonsense.
As of late, Kaling has been using her Instagram to support artists she's excited about and it's a beautiful thing. Check out her Christmas card she collabed on with artist HateCopy.
We are super into Kaling using her Instagram real estate to give shout outs to these exciting artists, and we hope in 2017 Mindy continues to introduce us to badass new artists. And if the art is featured on a killer denim jacket, we definitely will not complain.