So, Mindy Kaling thinks Kelly Kapoor is in jail right now for murdering Ryan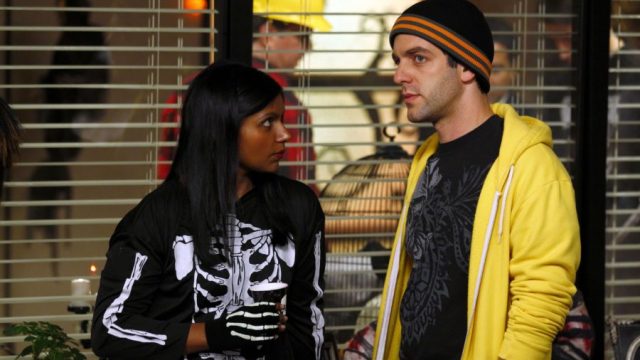 Mindy Kaling is not convinced that Ryan Howard is alive in the world of The Office. The Ocean's 8 actress recently sat down for an interview with Variety, where she discussed creating her own opportunities as a woman of color and becoming a mother. Among one of the most hilarious tidbits of the feature was Kaling weighing in on where she thinks her Office persona, Kelly Kapoor, is now.
"There's not an insignificant part of me that thinks Kelly might be in jail. Crime of passion? The character just kept getting a little bit more and more unhinged, Kaling said. "I don't want to say that she murdered Ryan, but I'm also not convinced that he's still alive in the world of The Office.
Kaling served as a writer and actress on the NBC workplace comedy, which aired between 2005 and 2013. She starred as scene-stealer Kelly Kapoor, a customer service representative for Dunder Mifflin, who had an on-and-off relationship with salesman Ryan Howard (B.J. Novak).
Kaling also discussed her next project, Late Night—a comedy film that she wrote, produced, and will also star in alongside Emma Thompson. Late Night follows a late-night talk show host on the brink of losing her show in a male-dominated space. Kaling said of tackling the film,
"So much of this movie is about being a fan and being on the outside of the entertainment business. That story has been told many, many, many times by 52-year-old white men, and I love all those movies. And as a comedy nerd I've always identified with them because it was the closest thing that I could identify with. There was no one like me making those kind of films.
Late Night will premiere at the Sundance Film Festival on January 25th. Read Mindy's interview with Variety in full here.