Mindy Kaling is *pretty upset* over being snubbed by Reese Witherspoon at the Golden Globes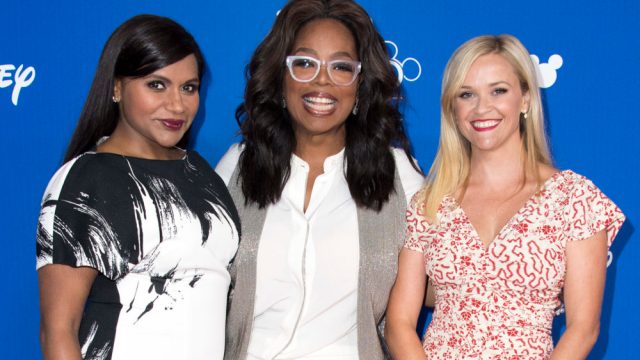 At the 2018 Golden Globes, Reese Witherspoon presented Oprah with the Cecil B. DeMille award. She gave a beautiful, touching speech, and did a voiceover for Oprah's introduction video. As it turns out, though, Mindy Kaling is pretty upset over Reese Witherspoon snubbing her at the Golden Globes, and she is not shy about letting people know.
The writer and actress is currently on maternity leave aftergiving birth to her first child in December. Luckily, she did not have any projects to promote at this year's Globes. The thing is, though, Reese and Oprah are her costars in Ava DuVernay's A Wrinkle in Time. And Kaling didn't even get a shout-out in Reese's speech! Not one little mention. Um, hello?
The actress joked about being left out of the speech on Twitter.
In extremely Mindy fashion, she subtweeted costar Reese Witherspoon. (Well, does it still count as a subtweet if you mention the person by name, but don't @ them?) Here's her official — and officially hilarious — take on the snub:
That's right, Min. Tell 'em. Of course, she was just kidding…mostly. Her next tweet was a loving congratulations to her costar, aka the iconic Oprah Winfrey. She doesn't mention Reese by name again, though. Scandalous.
All in all, Mindy Kaling seems like a great person to watch the Golden Globes with. She's hilarious, she's so fun, and she does *not* stay quiet about anything. Let's hope Reese finds a way to make this up to her, soon.