Mindy Kaling revealed the gender of her baby to "The Mindy Project" cast, and everyone cried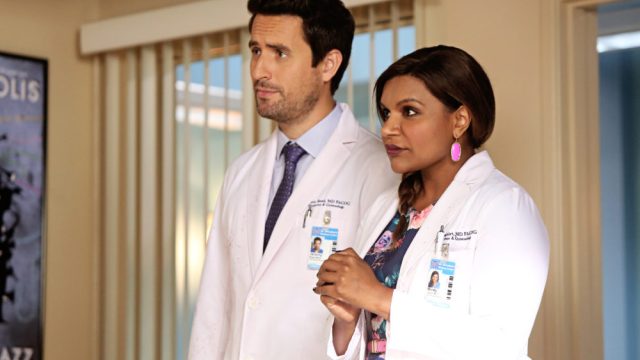 Mindy Kaling, as most of you know, is pregnant! The actress publicly announced her pregnancy last month, after this exciting rumor started circulating. And now, her Mindy Project costar, Ed Weeks, has revealed how Kaling told the cast — along with whether Kaling is having a boy or a girl!
"She kind of took us aside on set, weirdly in the open-office area where we film most of our scenes," Weeks told HelloGiggles on the red carpet for PaleyFest's Fall TV Preview of The Mindy Project, which is heading into its sixth and final season. "She said, 'Guys, I want you to know, I'm pregnant. I haven't told anybody.' And then I think later that day, it broke…It broke and nobody knew how it had got out."
What's more, Kaling made a very beautiful observation about her pregnancy, while also low key confirming the baby's sex.
"The show started as a tribute to her mother, who very sadly passed away just as the show was being picked up, and ends with her having a daughter of her own," Weeks continued. "When she reminded us all of that, we all cried at the final table read."
We can imagine. It's so poetic and touching.
And, it should be reiterated, Weeks said that Kaling is having a daughter. While we know Kaling is pregnant with her first child, the sex has yet to be revealed, and Weeks has just confirmed it!!
As for his own excitement about the pregnancy, "I'm very excited. I keep on pitching the name Ed Weeks. She's like, that's not a first name; that's two names. I'm sure she'll do that amazingly, as she does everything else." Then, he joked: "She's already created a show. How hard could it be to create some lungs, a liver, and stuff."
We're so excited for Kaling too, and are keeping her and her new little one in our thoughts!