Mindy Kaling just had a party with so many famous friends and LIVE MAGIC and we're jealous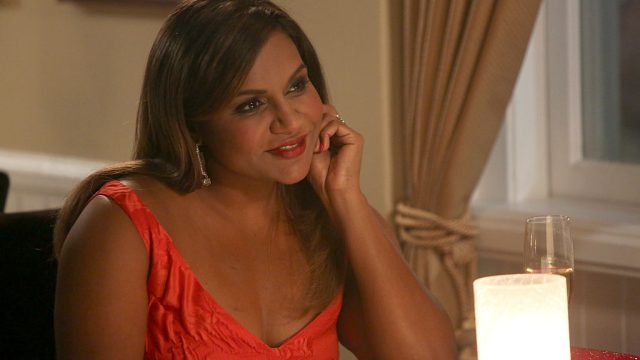 What does a party thrown by Mindy Kaling look like? Hint: There is magic, food, and a LOT of famous people to mingle with.
On July 8, The Mindy Project actress threw a fabulous party with a few (okay, many) of her famous friends and it was awesome. The Office alum recently celebrated her 37th birthday on June 24, so obviously she had to celebrate with something more than cake, which she did twice on set at work last week.
Mindy hosted a friend dinner full of sushi and magic. Yep, there was a magician who came in to woo her and her BFFs and it was cool, very cool.
"Magician's assistant," Kaling captioned a pic of her channeling her inner Vanna White, while helping the magician with a trick.
The Inside Out actress donned a palm tree-printed dress as she spent time with some of her favorite people. Lucky for us, she documented the whole night and we are still jealous we weren't invited!
"Hocus pocus," she wrote on another shot of her partygoers in awe of something they are watching in the sushi restaurant.
So who was at this exclusive shindig? Some of Kaling's writer friends and their spouses, as well as one of her past on-screen love interests, Anders Holm, and BFF B.J. Novak. Plus, Ike Barinholtz, who plays Morgan Tookers on the Hulu series was also there to share in on the laughs.
On July 9, Kaling recovered from her night out by spending a girls' day with Tracey Wigfield and Lang Fisher in California. The trio, who all work together on The Mindy Project, relaxed at The Four Seasons in Westlake Village.
"Spa day for a couple of fly honeys. These are weird eye treatments that feel like slugs on your face," Fisher wrote on a fun photo of the girls at the spa.
Kaling also posted a few photos while laying out by the pool and soaking up some sun with her gal pals… complete with a rainbow-striped one-piece and oversized hat.
"Colada cabana life," she captioned another pic, which was taken selfie-style with champagne in hand!
How do we get invited to a girls' weekend in LA with Mindy and friends? Whatever we have to do, we're in!