We can't stop staring at Mindy Kaling's Oscars dress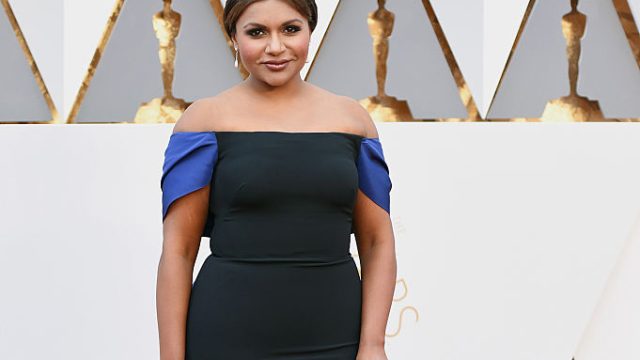 What's gorgeous, tasteful, and stealing our hearts? The answer is Mindy Kaling's look at the Oscars tonight.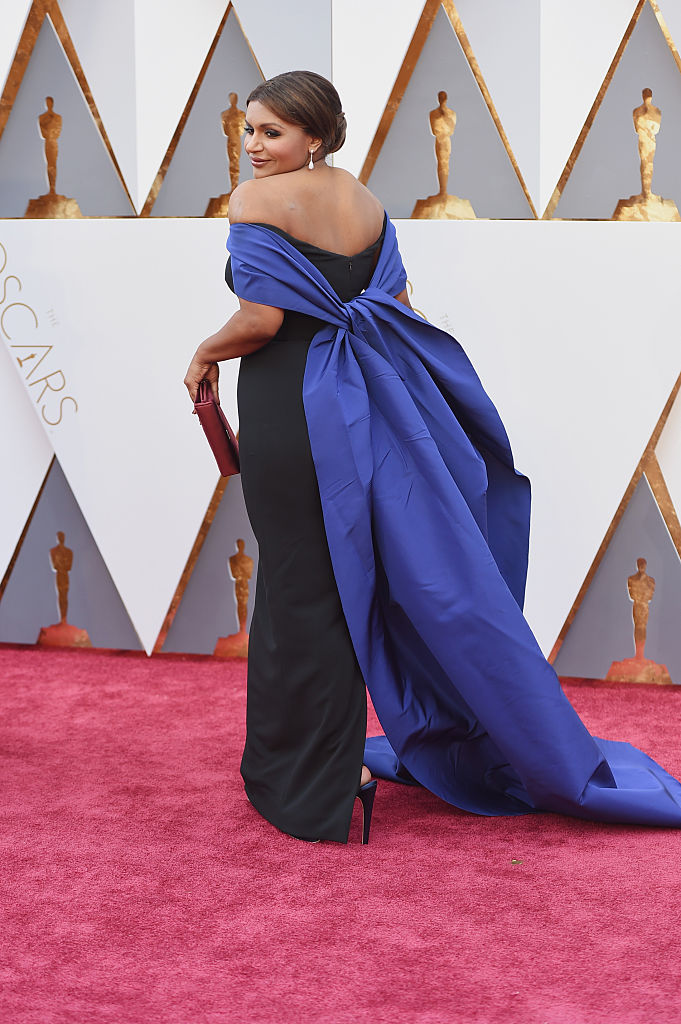 The creator, writer, and star of The Mindy Project looks stunning in a fitted, black off-the-shoulder dress with royal blue, dropped sleeves that tie into a train. Paired with a burgundy Prada clutch and an Effy ring, the dress manages to be both classic and innovative. The dark colors are a contrast to the yellows, light blues, and even white garments we're seeing on the carpet, which makes the dress stand out even more.
With her hair parted in the center and gathered into a simple bun and wearing a classic smoky eye, Kaling's understated styling truly lets the dress shine. According to E!, she joked while walking the red carpet: "It took me like 15 minutes to get ready. You know, I'm just a really easy…I'm very low-maintenance. No, I've been doing this for like 72 hours."
It may have been a lot of work for Mindy to get Oscar-ready, but we believe the results are well worth it!