Mindy Kaling is writing a new collection of essays, and our literary prayers have been answered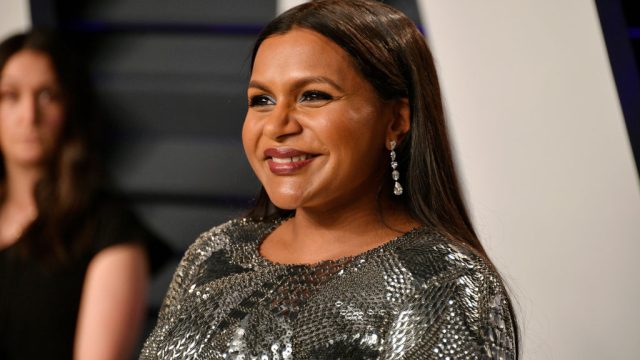 It looks like we already have something to add to our summer 2020 reading list. Come next year, writer, actor, and producer Mindy Kaling will release a new collection of essays via Amazon Original Stories. The collection will be free for Prime and Kindle Unlimited users, so there's actually no reason why we can't binge-read it as soon as it comes out.
According to a May 28th press release, the collection of essays details Kaling's latest life endeavors—most of which revolve around being a new mother to her daughter Kit. She also writes about watching The Handmaid's Tale while being pregnant, "being her own husband," and hanging out with celebrity friends like Reese Witherspoon and Oprah Winfrey.
"It's so exciting for me to share the secrets of how I balance being a professional writer, actor, and single mom in a new collection of essays," Kaling said in a press release per Business Wire. "I mean, it would be so exciting to share those secrets. I don't have them. Like, not even close. This morning I bribed my baby with a remote control to get my car keys back. But I do have funny stories about my life and I can't wait for you to read them."
If you haven't already gobbled up Kaling's two best-selling books, Is Everyone Hanging Out Without Me? and Why Not Me?, we highly recommend diving into them this summer. Kaling also co-wrote, produced, and stars in the upcoming Amazon Studios film Late Night, which will hit theaters June 7th.
You can have yourself a Kaling-filled summer, which sounds absolutely incredible to us.
Mark your calendars and set all the reminders you need to make sure you click the download button when the essay collection goes live in summer 2020.