Mindy Kaling will write the Legally Blonde 3 script, so all our movie dreams are coming true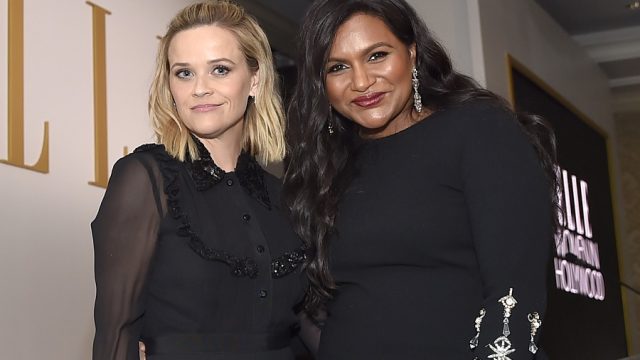 Good news is seemingly hard to come by in the year 2020. But thankfully, the tides are turning. Mindy Kaling has signed on to write Legally Blonde 3, starring Reese Witherspoon, and perhaps this is the news that will finally set the world spinning in the right direction again. We can only hope.
Kaling, who flexed her writing chops during her The Office and The Mindy Project tenures, will write the upcoming third installment of the Legally Blonde franchise with writing partner Dan Goor. Goor is a two-time Emmy winning writer of The Daily Show and Late Night With Conan O'Brien, as well as the co-creator of Brooklyn Nine-Nine.
According to Deadline, Kaling and Goor plan to write a completely new script for leading lady Elle Woods, rather than "touch-up" an already existing script from original screenwriters, Kirsten Smith and Karen McCullah. It will have a "fresh new spin."
Kaling and Witherspoon have been friends since they worked together on A Wrinkle In Time, and we can't wait to see what their IRL connection will bring to Elle Woods and Legally Blonde 3.
Though we've known about Legally Blonde 3 since 2018, details about its development have been scarce. In 2019, Witherspoon, who has taken on dramatic roles in Big Little Lies and Little Fires Everywhere since the birth of Elle Woods, told Harper's Bazaar, "[Elle's] a very beloved character. You just want her to go on a hero's journey like she does in the first movie, and I'm having a great time working on it."
If all goes according to plan, and coronavirus doesn't halt future production, Legally Blonde 3 will hit theaters (fingers crossed) 20 years after the first film's debut in 2001. With Kaling holding the pen, we know it will be worth the decades-long wait.