Mindy Kaling jokes that people think she's Sandra Bullock's assistant on the set of "Ocean's Eight"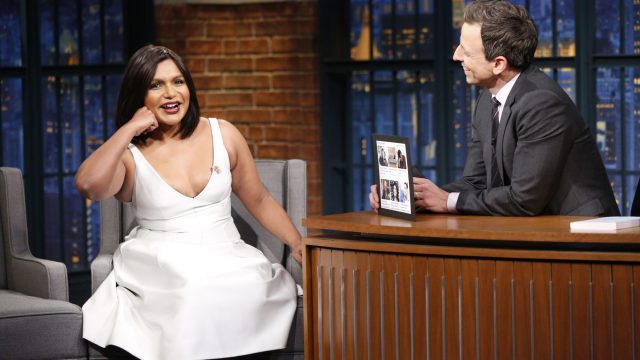 Mindy Kaling has worked her way up in the world to become one of the better known female comedians in the industry. She stars in her hit TV comedy, The Mindy Project, and is currently filming Ocean's Eight, a female-led spinoff of Ocean's Eleven. Kaling stopped by Late Night with Seth Myers to talk about her upcoming film, and explained how she has never felt more "un-famous" in her life working with such a group of world-renown women. Her costars consist of Anne Hathaway, Helena Bonham Carter, Rihanna, and Sandra Bullock, to name a few. In fact, on set, Kaling joked people think she's Sandra Bullock's assistant.
"I thought I was pretty cool, I have my own show, and people think I'm Sandra Bullock's assistant," Kaling told Meyers. She continued, "And they're like, 'Get out of the way. We need to bring Sandra her matcha tea.'"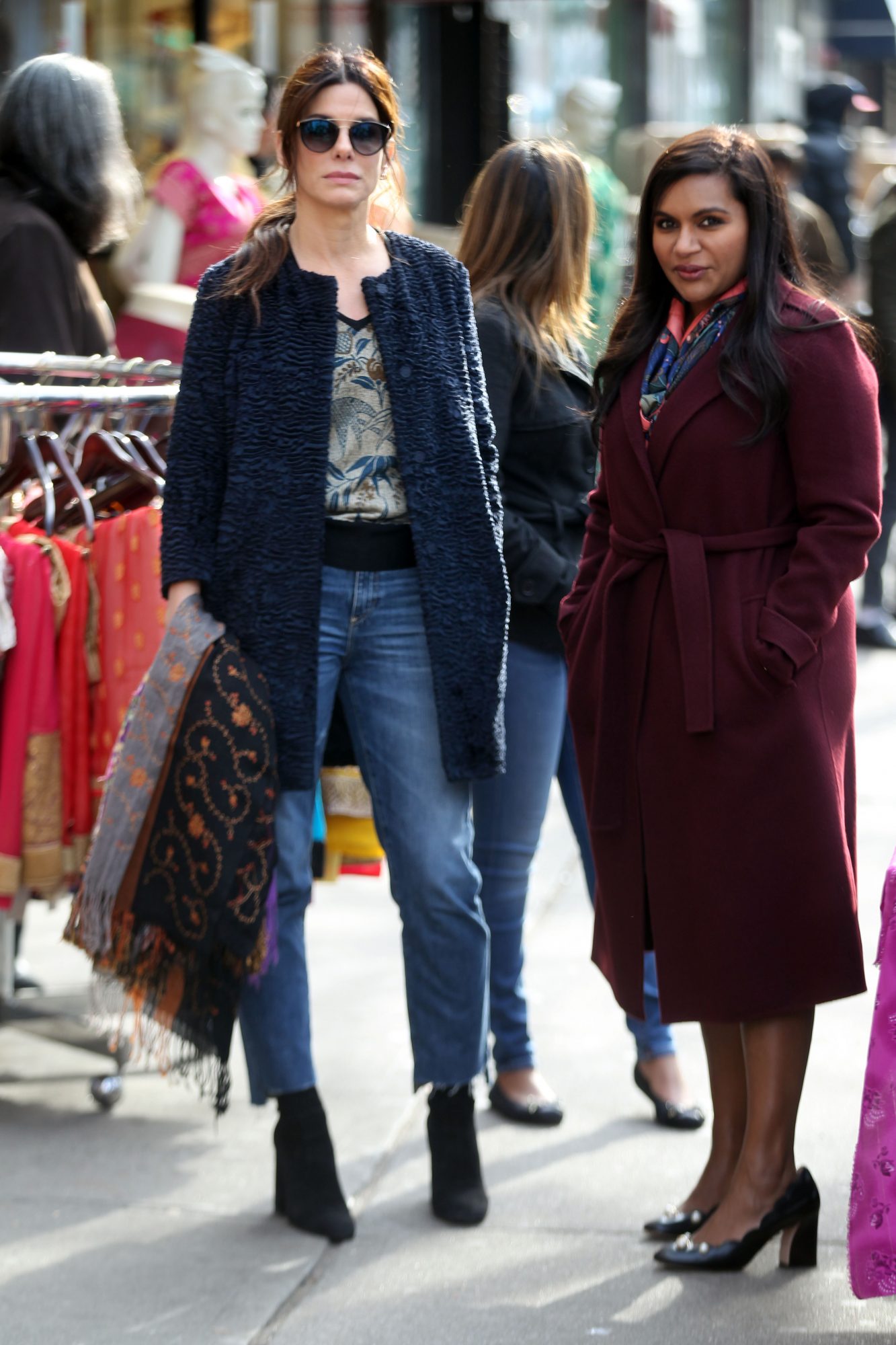 Kaling explained that she tries to correct those who mistake her identity, but ends up just going along with the scenario. She said to Meyers, "And I'm like, 'Yeah ok, whatever. I'll give her her matcha tea for her. Might as well.'"
Because Ocean's Eight has such a loaded cast, Meyers brought up the point that the paparazzi on set is nonstop. Kaling explained that most of them are there for Rihanna. "There's movie/TV famous, and then there's international pop star famous, which is at a whole other level," Kaling explained.
She said that after filming a scene with all eight actresses, she left the shoot with Anne Hathaway and Rihanna. The three were welcomed outside by a "sea of paparazzi," as Kaling put it. She admitted she was feeling pretty cool about herself.
"The Rihanna took a left to her trailer…and the paparazzi left so quickly it was like a desert," Kaling said. She and Hathaway were left in the dust.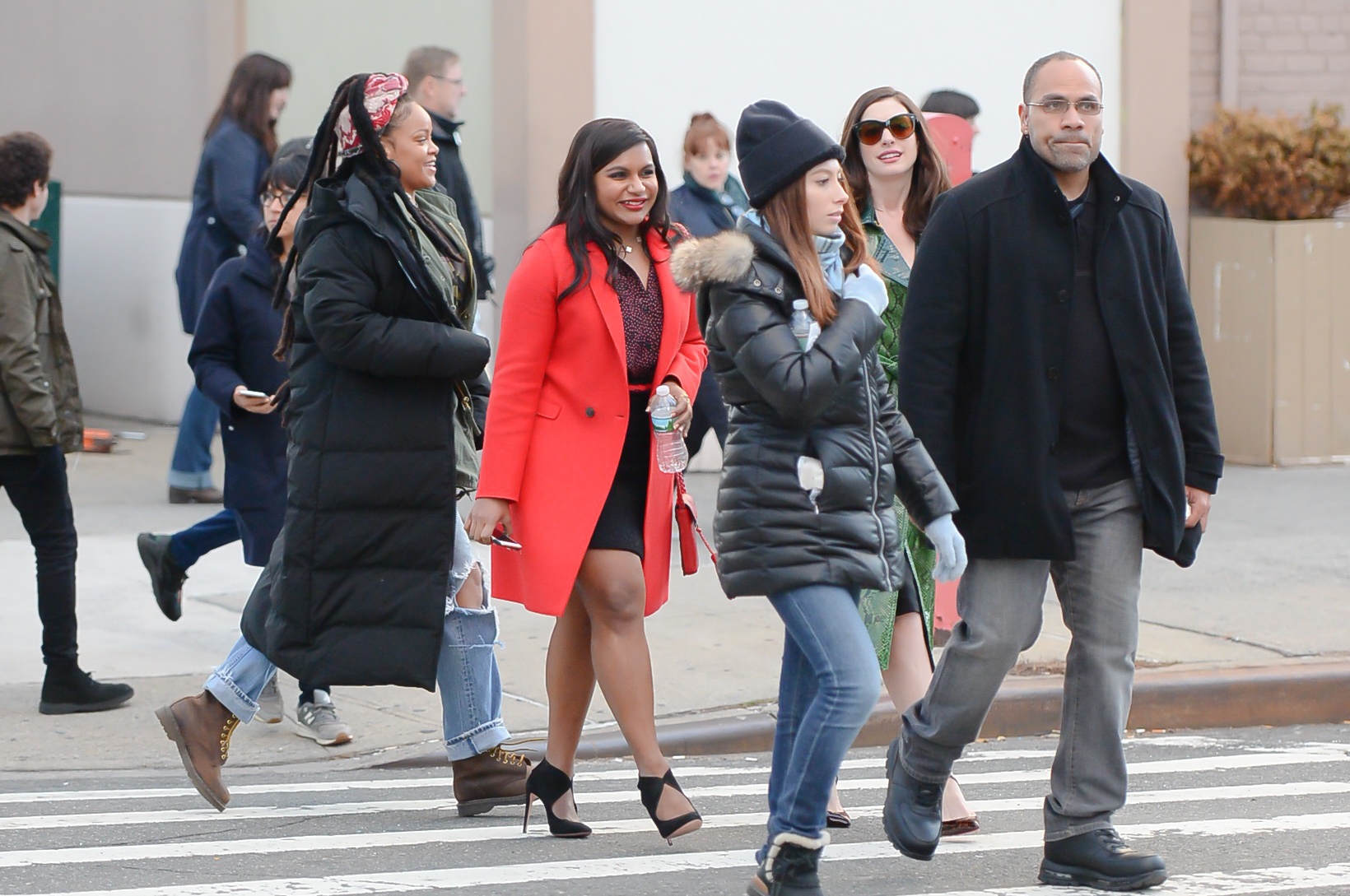 Kaling admitted that when the paparazzi are around she adjusts her posture and smiles so not to be "exposed" for having an "addiction problem," she jokingly said. She also notes how Rihanna can get away with wearing a parka while Kaling and Hathaway feel it's necessary to wear high heels and cute dresses.
Check out the Late Night interview below:
We certainly wouldn't mistake Mindy Kaling for anyone but herself. We'll have to wait until 2018 to see her and her costars in Ocean's Eight, but we have a feeling it will totally be worth the wait.