Mindy Kaling is already creating another Hulu show — and it's based on a rom-com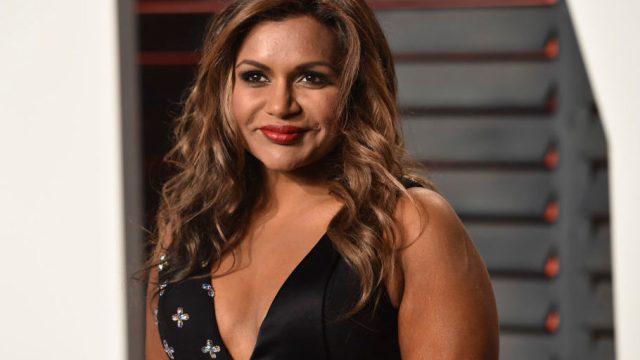 No one knows how to obsess over a good rom-com quite like Mindy Kaling. The Mindy Project has essentially been one big ode to romantic comedies since its opening scenes. So, it's only fitting that as the Hulu series approaches its *sob* final episode this month, its creator, star, and executive producer is already lining up her next show. Better yet, a Hugh Grant classic will be serving as her inspiration.
The hourlong anthology-style series will split the 1994 movie about a group of friends' lives intersecting at the five title events into different seasons, and will center on different story arcs. Kaling will write and executive produce the show. And she'll again team up with The Mindy Project showrunner Matt Warburton for the project, which will also find its home on Hulu. Plus, they'll have the OG movie's writer, Richard Curtis, executive producing, all according to Deadline, which broke the news.
Knowing we'll have another Mindy Kaling show to look forward to is a relief ahead of The Mindy Project's November 14th series finale.
Even though we're dreading the delightfully hilarious series coming to an end, Kaling has been vocal about now being the right time to wrap things up for Dr. Lahiri and friends. And it makes sense. Kaling has myriad other projects coming out and/or in the works — like A Wrinkle in Time, Champions, and Ocean's Eight. And she's expecting a baby girl!
Sure, the new series will be yet another remake in a recent flood of classic-movie-to-TV adaptations, but with the story in Mindy's rom-com-loving hands, we're ready to laugh, cry, and swoon. And if Hugh Grant were to get involved, that'd be okay, too.