Mindy Kaling opened up about why she's glad she had her daughter later in life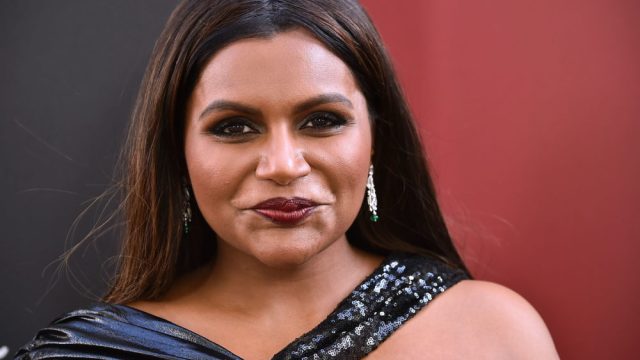 For many moms, having a child and a career means working two full-time jobs, so it's no surprise that working parents often feel stressed. Which is why it's more than understandable that writer and actress Mindy Kaling, 38, says she's glad she had her daughter later in life.
Kaling gave birth to her daughter, Katherine Swati, in December 2017, and in an October 1st interview with People, she noted that having a child after establishing her career has come with a ton of benefits.
"I'm really lucky because I get to create my own job opportunities," she told People. "Because I do that, I can fit my daughter into my job. It's a luxury most American women don't have."
She added,
"It's one of the nice things of having had my baby a little bit later in my career. I can be like, 'Hey, I want a little area that I can have my daughter play because I want to check up on her at work.' That is probably the biggest perk of my life: to involve my daughter so much in my career."
Kaling's comments highlight a major issue for the majority of moms. New parents in the U.S. still aren't guaranteed paid maternity leave, and leaving the workforce after having a baby can have a huge impact on one's career. As The New York Times points out, the gender wage gap is largest from women's late 20s to mid-30s—the period of time in which they are more likely to be both having kids and trying to establish their careers.
We're glad Kaling is keeping it real about her own life while also bringing attention to an important issue faced by so many women and families. Women shouldn't have to choose between work and children, and we're more than ready for a (long overdue) change.