Mindy Kaling just got the most incredible gift from a "Mindy Project" intern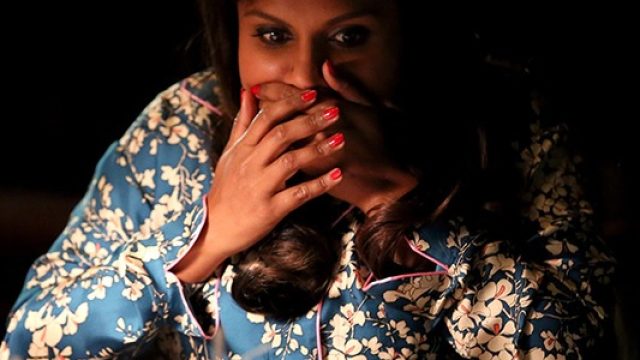 For most people, when they think of getting gifts for their boss, they probably think along the flowers/candy/Starbucks gift card line: something simple that will show the recipient that not only do you care, but you appreciate their sugared and/or caffeinated state.
Not the case with at least one person who works for our favorite TV funny lady, Mindy Kaling.
On Friday, The Mindy Project creator took to Instagram to share an incredible gift she received from an intern that Wayne Szalinski would be proud of: a dollhouse version of the office occupied by Mindy's character Mindy Lahiri, made by D. Thomas Fine Miniatures.
"Okay, this is insanely cool. Our beloved #themindyproject intern, Rebecca (@rshaww) is finishing her internship and gave me this most amazing goodbye gift," Mindy wrote next to a split-screen shot of her actual set office on top of the too-accurate-for-words tiny replica. "Rebecca you are my angel!!! ??❤️?? now I just need to add sour straw sugar to the floor!"
"My gift to Rebecca will be a fake ID to buy beer JKJKJKJK," she adds, because no Mindy Kaling social-media post is complete without a from-left-field joke.
The fact that Mindy is (obviously) the best boss ever isn't news to us. And come to think of it, neither is the fact that such a unique gift would come from the mind of someone who's cool and capable enough to work for/with Mindy Freaking Kaling.
Now to figure out how I can subtly drop hints to those around me about wanting a miniature version of my townhouse for my next birthday without seeming like a total weirdo…