Mindy Kaling reportedly gave birth to her daughter, and WE ARE SO EXCITED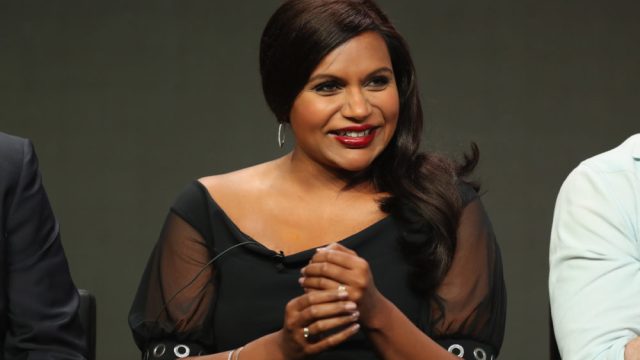 Congratulations are in order, because Mindy Kaling has reportedly given birth to her daughter! And OH MY GOODNESS, we are so happy for her.
The Ocean's 8 and A Wrinkle in Time actress reportedly welcomed her first child — daughter Katherine Kaling — on December 15th, according to E! News. Kaling herself has not confirmed the news, or revealed Katherine's father, but you bet we will be keeping an eye out for her announcement.
Mindy Kaling's pregnancy was first revealed in July and weeks later, Kaling publicly confirmed that a baby was on the way in an interview to Sunday TODAY.
"It's so unknown to me. I have a lot of control over a lot of aspects of my life, and this is one where I'm like, 'OK, it's out of my hands,' which is kind of a fun feeling," Kaling said.
Soon after that, her Mindy Project co-stars revealed that she was expecting a baby girl. And not long after that, Kaling herself confirmed the sex of her baby on The Ellen DeGeneres Show, saying she wanted to know the sex "way early."
We are so excited for Mindy Kaling and, naturally, the internet is already FREAKING OUT.
Especially all the Katherines out there, who are excited to share a name with Kaling's daughter. And honestly, we'd expect nothing less — from the Katherines and otherwise — because we're losing our sh*t in the best way, too.
https://twitter.com/udfredirect/status/943272616516866048
false
Congrats, Mindy Kaling, and welcome Katherine!