Mindy Kaling casually dropped her pregnancy news to Oprah like it was NBD
Ever since rumors began swirling that Mindy Kaling might be pregnant, fans have been dying to hear it straight from her. Luckily, Kaling confirmed her pregnancy to Oprah, so now it's (as good as) official! And of course, she did it in the most casual of all ways. Oprah Winfrey told People that she was standing for a press call with Kaling, her A Wrinkle in Time co-star, at Disney's D23 expo last weekend. Then, Winfrey said,
"That's when she told me. My mouth dropped."
Oprah said she was totally shocked and asked Kaling to explain herself. Kaling reportedly said, "Oh, Oprah, I don't think you know. I'm 5 months pregnant."
Oprah was just as surprised as we all were. "And I said, 'WHAAAAT?!'" Oprah revealed.
So Kaling basically just revealed the news to everyone who was standing there having their picture taken. Talk about NBD! Oprah said she turned to their other co-star, Reese Witherspoon, and asked her if she knew. Witherspoon had just found out, too, along with director Ava DuVernay.
Winfrey said, "That was it, and we just kept smiling."
Can you tell they just got good news?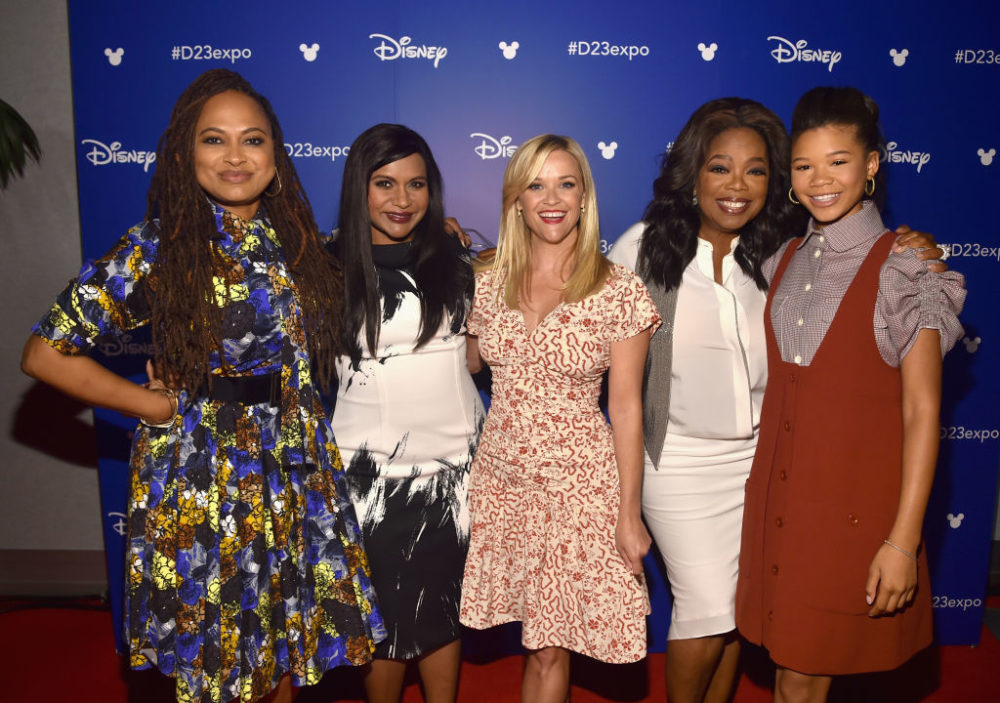 According to Oprah, no one knew that Kaling was pregnant while on the Wrinkle set, so it was a surprise when news broke earlier this month that she was expecting. In fact, the news hit the internet just a few days after the red carpet event where Mindy told everyone. Kaling is not currently dating anyone, and sources say that she doesn't plan on revealing the name of her baby's father to anyone just yet.
Which, of course, she totally doesn't have to! It's a pretty brave and badass thing to unexpectedly get pregnant and then decide to carry the baby to term and not play by the rules of Hollywood, where everyone has to be all up in your business. We're excited for Mindy, but to be really real — we sort of can't wait to see what kind of baby gifts Oprah gets her!