Mindy Kaling just confirmed that she's pregnant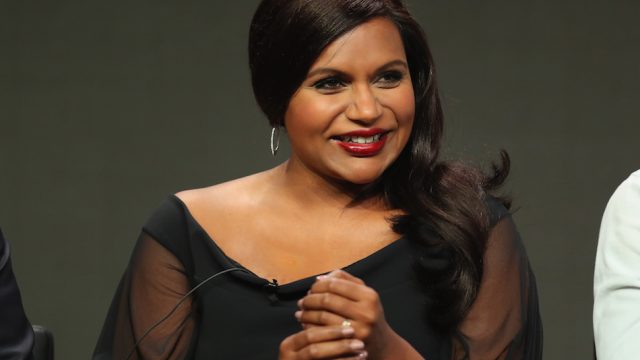 Oprah may have dropped the baby news about her A Wrinkle in Time costar, but Mindy Kaling had not publicly confirmed that she was pregnant — until now. In an interview for Sunday TODAY, Kaling talked about becoming a mom with Willie Geist. The full interview won't air until Sunday, September 10th, but in the preview clip, Kaling's wicked sense of humor was — of course — intact, and she also shared her earnest excitement about becoming a mom.
Mindy is currently filming the last season of The Mindy Project, which premieres on Hulu on Tuesday, September 12th, but she still made time to discuss her pregnancy news.
Kaling's fans have been super excited for her since the news broke in July, but now we get to hear about the pregnancy from Mindy herself.
"It's so unknown to me. I have a lot of control over a lot of aspects of my life, and this is one where I'm like, 'OK, it's out of my hands,' which is kind of a fun feeling," Kaling said.
Kaling may already be a mom to Leo on The Mindy Project, but it's a completely new experience for her in real life. And when Geist asked her what type of mom she expects to be, Kaling joked, "It's so easy to criticize parenting until you're a parent, so one of the nice things about becoming a parent is that I'll be able to openly criticize other parenting because I will have a child."
But on a serious side, Kaling referenced her mom as inspiration for how she will try to parent. Kaling discussed her mother's death in 2012 with InStyle, and the loss is obviously still painful. In her memory, the actress channels her mom as Mindy Lahiri, since her mother was an OB-GYN in real life.
"My mom was incredibly fierce and so devoted to us, just loved us and really wanted us to be happy no matter what we did. My career choice was not something that she was familiar with and she was just so supportive of that. And if I could give that to my child, just that open-mindedness, I'd be so happy," Kaling said.
We think that open-mindedness is a pretty excellent #parentinggoal.
https://www.youtube.com/watch?v=QRtNKq4SptI?feature=oembed
You can watch the preview clip of the interview above, and make sure to tune in when the full interview airs on September 10th.