We love everything about Mindy Kaling's sparkling and colorful clutch
Mindy Kaling is an amazing role model who seriously gives us so many goals. She's an incredible comedian, a great boss, and of course has killer style! We're so jealous that she's able to write for and run a TV show, all while flaunting some seriously adorable outfits!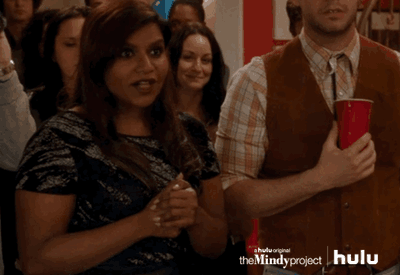 And this awesome sparkly clutch she just rocked on Instgram is no exception!
We don't even know where to start with the adorableness!
We absolutely love everything about it from the cute bauble like fasteners at the top the beautiful almost mosaic like quality of the clutch itself. And even more adorable, it totally matches Mindy's outfit in the Instagram post!
Here is a close up of the purse, because of course!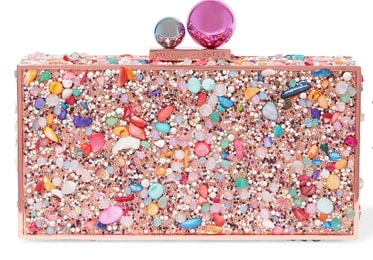 So our crack team of 'OMG where did you get that' detectives ran a search, and we found out where we can get Mindy's awesome clutch. It is called the Clara Crystal Poppyseed Clutch by Sophia Webster. As amazing as it is, it's unfortunately around $500 for purchase, but we've found some good lookalikes if you want to emulate Mindy's amazing style!
1. Radish Beading and Rhinestone Evening Bag for $69.99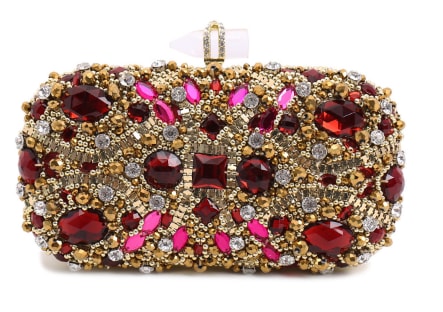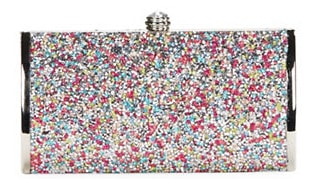 3. This multi-color Austrian Crystal clutch on Esty for $145.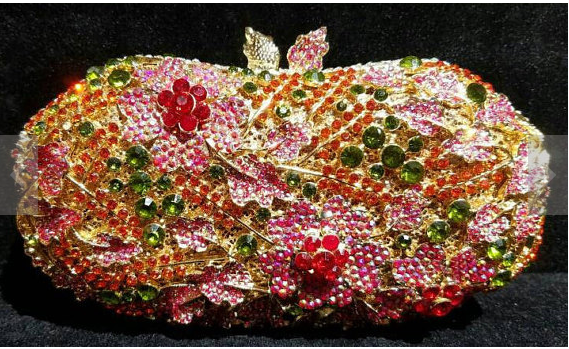 4. Ash Amaira Black Rainbow Rhinestone Hardshell Clutch for $50.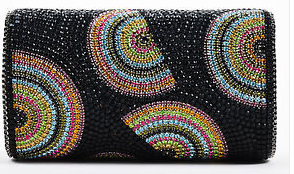 With a little creativity and some serious Google searching, we can all borrow Mindy Kaling's awesome style!