B.J. Novak sent Mindy Kaling roses to celebrate her new job, and these two are When Harry Met Sallying us hard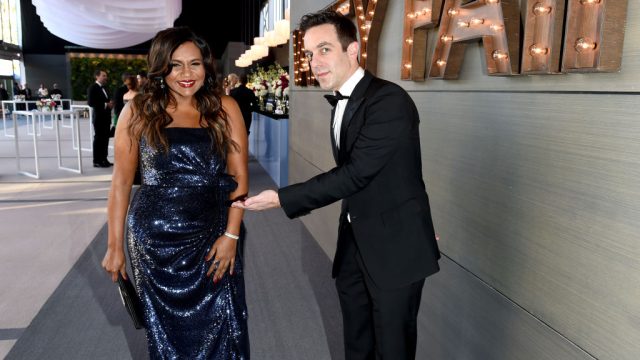 Mindy Kaling recently started her latest job filming the movie Late Night alongside Emma Thompson, and to commemorate her first day on set, Kaling's longterm bestie B.J. Novak did the sweetest thing — he sent her a bouquet of white roses and a cute note. Literally, we've had romantic partners that haven't sent us flowers, nay roses, like Novak just did for Kaling.
"The prettiest flowers from @picturesoftext," Kaling captioned an Instagram Story photo of the flowers. "White flowers are very classy for me. I'm sorry; white fleurs."
The inside of Novak's note to Kaling read: "Congrats on day 1. 'Love' 'B.'" Meaning, he put "love" and "b" in quotes, and, like, what? We're going to overanalyze this for hours, btw. Oh and also Kaling added a "Still Friends" sticker to the Instagram Story, so these two are really When Harry Met Sallying us and we cannot deal. (But also true, supportive friendships between men and women should be this possible, so thanks, guys, for setting the example.)
These two dated around the time they were both on The Office and, honestly, they kinda remind us of those exes turned bffs. We all know that one person who is like, "my ex-husband is honestly like my brother now." In 2015, Kaling announced that the two of them were writing a book, but there hasn't been an update about it in three years.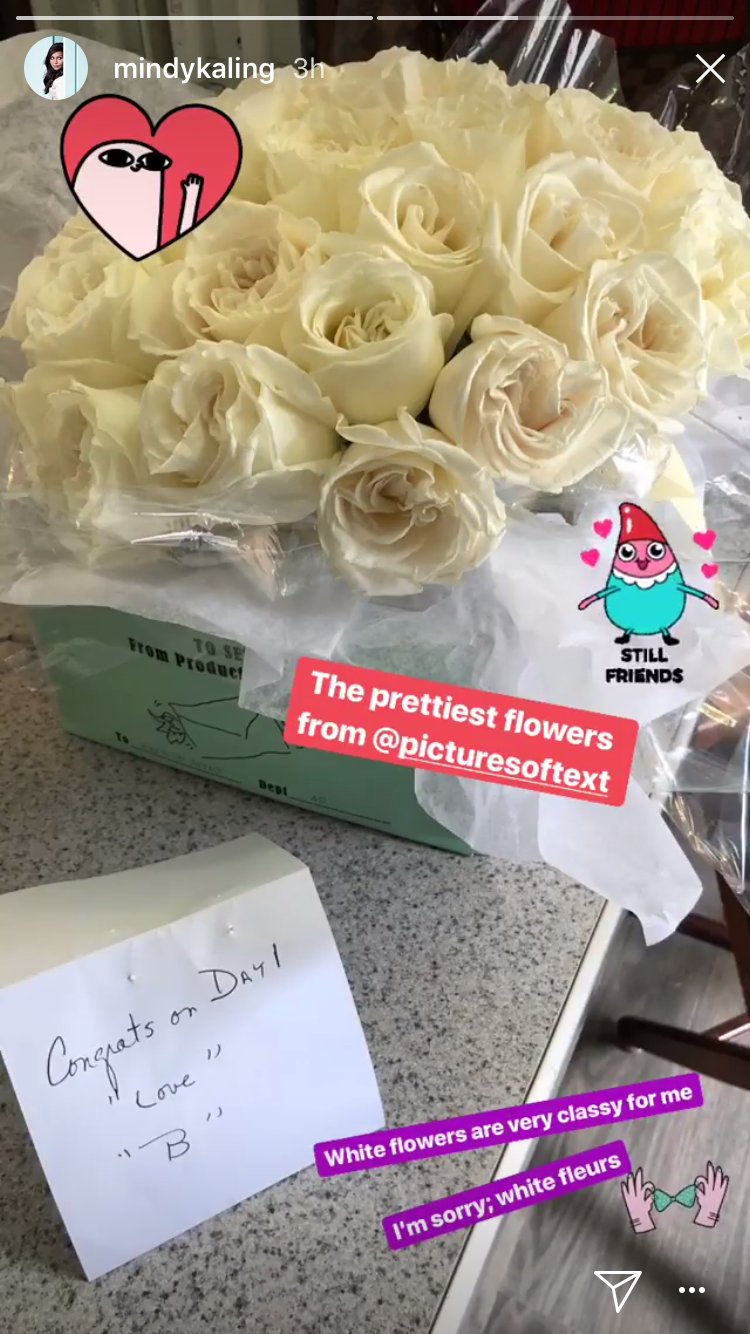 Regardless, these two have one of the sweetest and longest running friendships in Hollywood. Novak recently shared the kindest words about Kaling and her success on Twitter (his gesture was so nice that it made Kaling cry). So, hm, should we start befriending our exes? Because Kaling and Novak's friendship is #BFFgoals.