Mindy Kaling belated Thanksgiving post is *so* relatable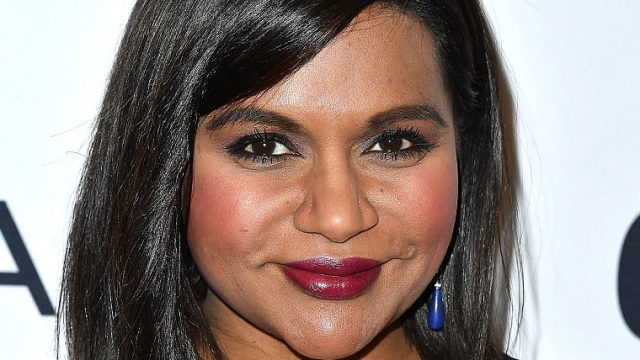 Mindy Kaling is all of us, as usual. We spent hours scrolling through IG over Thanksgiving, checking out everybody's massive feasts, gorgeous gourmet cocktails and hot toddys, images of warm, fire-lit family time, and generally, getting #FOMO. Then, we came across the most refreshing post we'd seen in days:
Mindy Kaling holding a container of Friendly's vanilla ice cream.
Friendly's is a Massachusetts restaurant chain and, in case you didn't know, their ice cream means HOME. If you're from the Boston area, your first trip to Friendly's is probably one of your favorite childhood memories, because it's tradition. Once you pick your favorite flavor as a kid, you stick with it for life.
"Thanksgiving in Boston. YAS KWEAM," Mindy Kaling's caption reads. And we die. #yasqueen
The only thing we wish Kaling had done differently is include #Friendlys because, that's becoming an important tradition unto itself.
Behold, the wonder that is Friendly's:
https://www.instagram.com/p/BM7lk5AgrGg
Milestones.
https://www.instagram.com/p/BNRy-3xgH1e
Looks like heaven. Because it is.
Silly clown.
As usual, Kaling embodies everything that is real and true.
In a recent campaign for La Ligne called "La Bande," Kaling revealed some of her bad habits, and, we're not surprised: they're so relatable!
"I have so many bad habits. I really do love a drink after work. I grind my teeth. I'm a little elitist. I talk during movies I don't understand. I get crushes on married men. Okay—that's enough."
And now we know that Friendly's vanilla is on her list of good habits, because it's too good to be bad. We're with you Kaling, always.