Mindy Kaling celebrated her 40th birthday by giving back, and it's beyond inspiring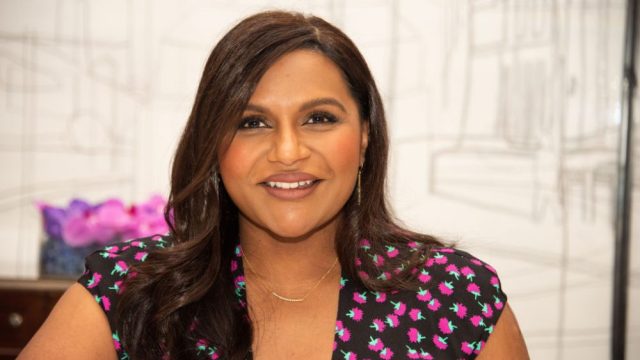 The past 365 days have been incredibly busy for Mindy Kaling. On top of writing and starring in the new movie Late Night, she has announced a seemingly neverending stream of projects—from a collection of essays to an upcoming Netflix series. In the midst of all this, Kaling turned 40 yesterday, June 24th, and decided to celebrate her big day by giving $40,000 across 40 charities. (A truly queen-level move.) The Late Night actresseven took recommendations from her fans.
Throughout the rest of the day, Kaling shared the organizations that she had selected to her Twitter feed. All in all, her donations went to groups including End Rape on Campus, the Pancreatic Cancer Action Network, the Trevor Project, the American Civil Liberties Union, the NAACP Legal Defense Fund, Trans Lifeline, and Planned Parenthood. You can check out her Twitter feed to read the full list of 40. What a way to ring in the big 4-0.
In addition to her philanthropic efforts, Kaling shared a video of herself dancing to Trap Beckham's "Birthday Bitch" as she went about her normal day.
She captioned the video: "When your birthday falls on a Monday and you wanna turn up but still have responsibilities.
Don't worry, though. Kaling still took time to treat herself on her special day. She shared pictures of herself in a red, sequined dress and a drink menu from the San Vicente Bungalows club—featuring a special "Mindy Mule." On social media, she wrote, "Ringing in 40 with a night of good eats, friends, and a custom drink list!"
It's awesome that Kaling highlighted so many worthy causes on her birthday. Happy 40th, Mindy.