Here is how to mimic the colorful clothing seen in the "Scream Queens'" episode "The Hand"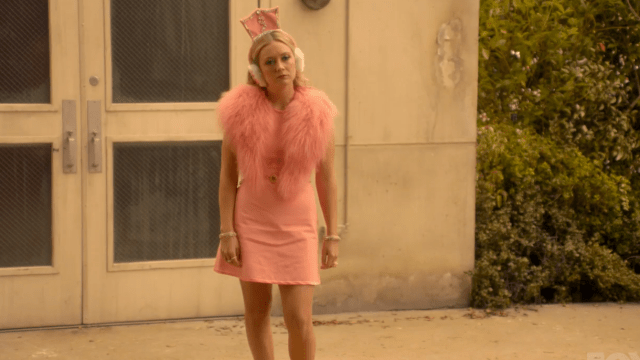 Welcome to your official Scream Queens Season 2 fashion recap. Here we will discuss the various lewks in each episode, complete with affordable shopping recs so you too can mimic the grandiose style of Chanel Oberlin and Co. Warning: spoilers within!
This episode of Scream Queens, titled "The Hand," was centered around — you guessed it — Dr. Holt's murder-hungry appendage. Since the cursed body transplant gains more control over Dr. Holt as he gets stressed out, it decides to torture him in various ways: slapping him in the middle of the night, pouring salt in his dinner, and threatening Chanel with a knife during their date. Meanwhile, #3 decides to put Dr. Cascade through a series of tests in order to find out what the deal is with his supposed "dead" condition. After coming to the conclusion that he is definitely a psychopath, she is also convinced he is the killer behind the Green Meanie mask. Dr. Cascade actually confirms this, but against Nurse Offel's wishes, promises not to harm her or Chanel. Love can be SO confusing, amirite?
Now, let's get straight to this week's best lewks.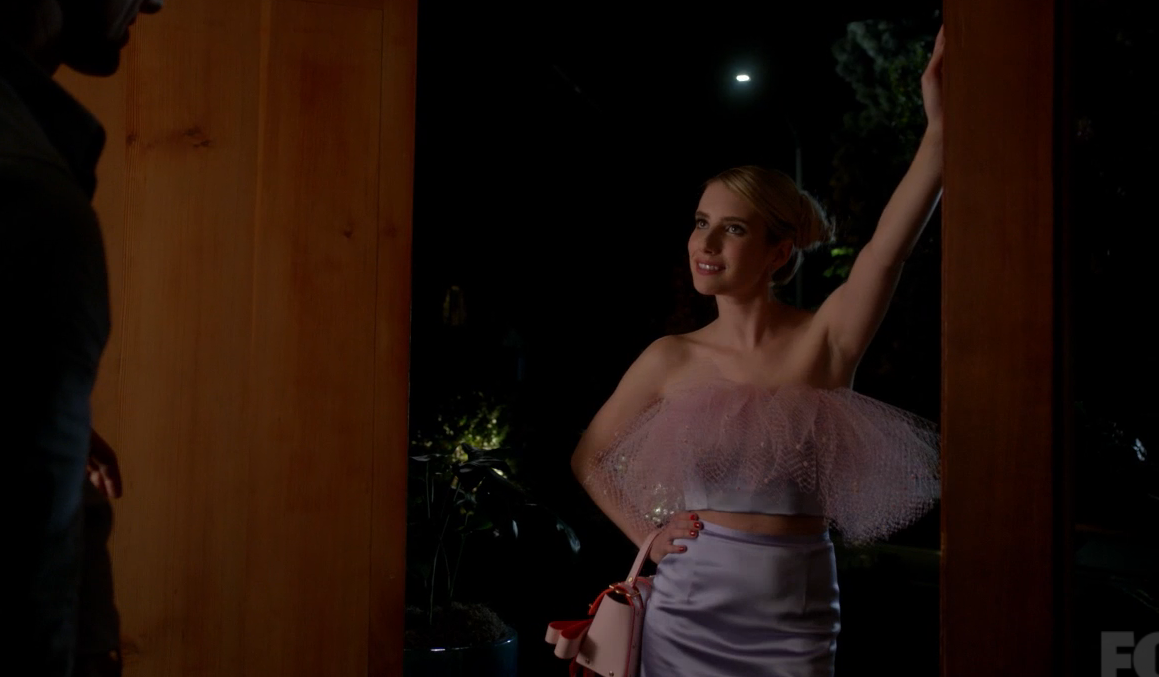 Chanel definitely wins this round with her lavender satin skirt set. I mean, a tutu-style tube top? Worn on a date? Only the queen bee could pull this one off.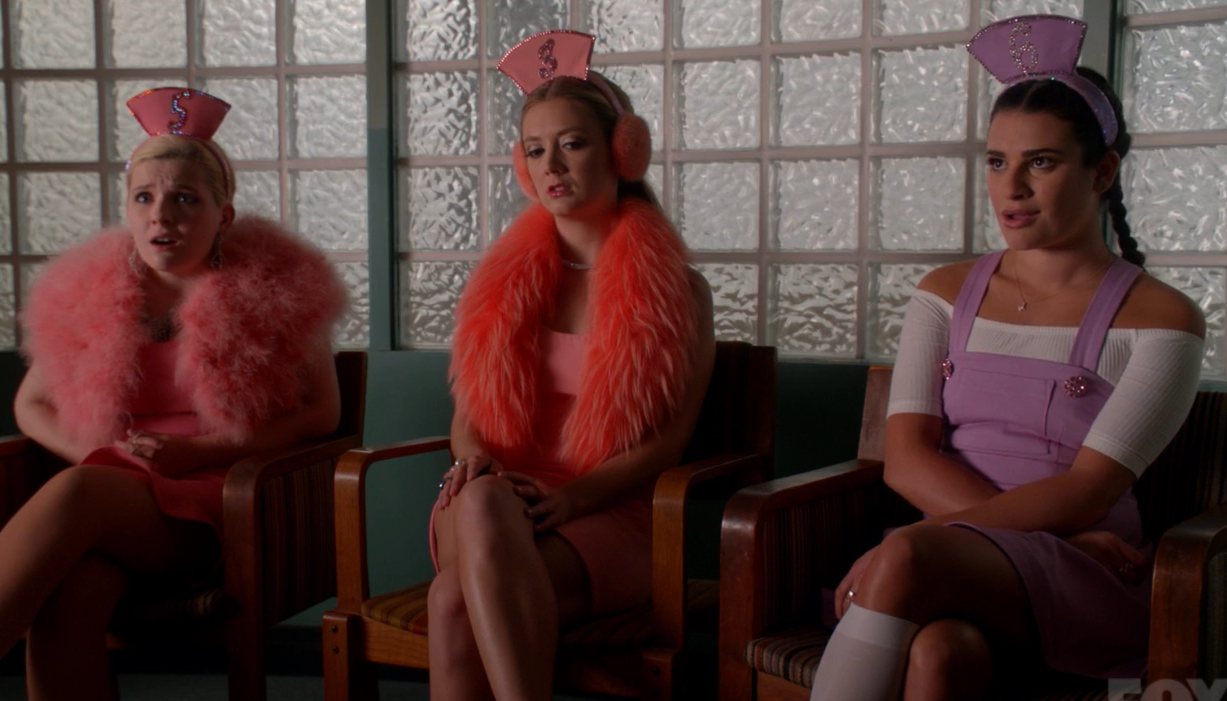 I love Hester's white knee socks. We need to see more of this Cher Horowitz-esque hosiery style up in here. Right?!
It's earmuff season!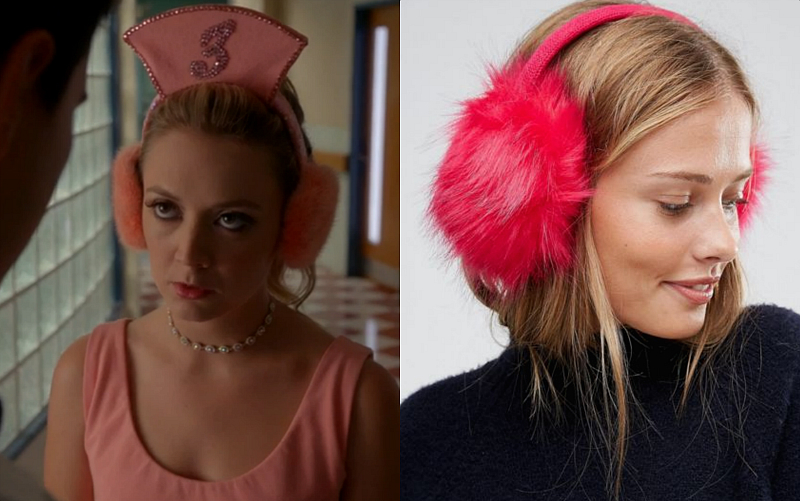 Now that we're in winter weather, it completely makes sense to copy #3's signature accessory now than any other time of the year. Grab these beauties at ASOS for $18.50.
Wear a statement ring that will elevate your surprised reaction.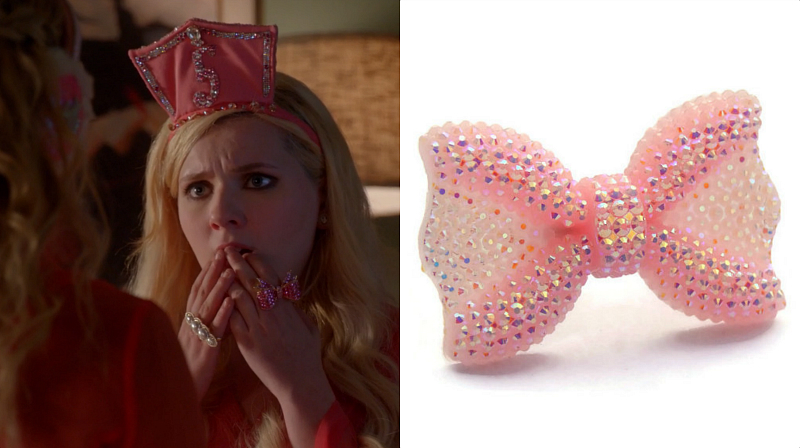 If you're one of those people who talks a lot with their hands, you should definitely start wearing huge, attention-grabbing rings like #5. Get this sparkly bow one at Etsy for seven dollhairs.
You don't need to choose one color for your dream fuzzy coat this season!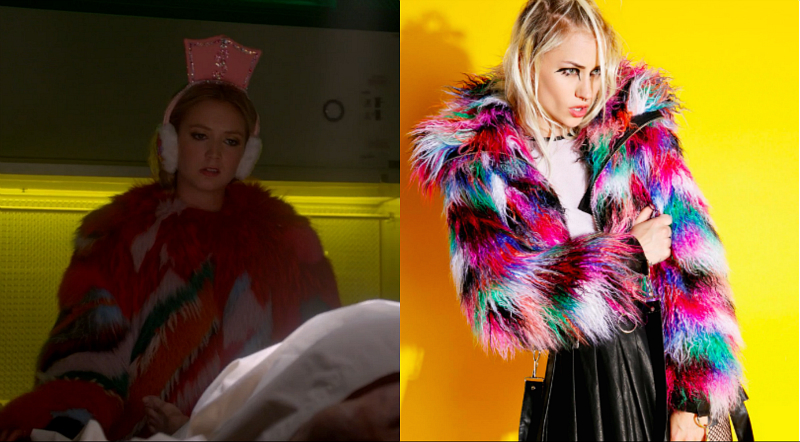 Much like earmuff season, it's furry coat season. If you can't decide on blue or pink faux fur, just choose both! This multi-colored furry coat from Dolls Kill looks cozy AF and $95.
Ahh, the versatile pussybow blouse.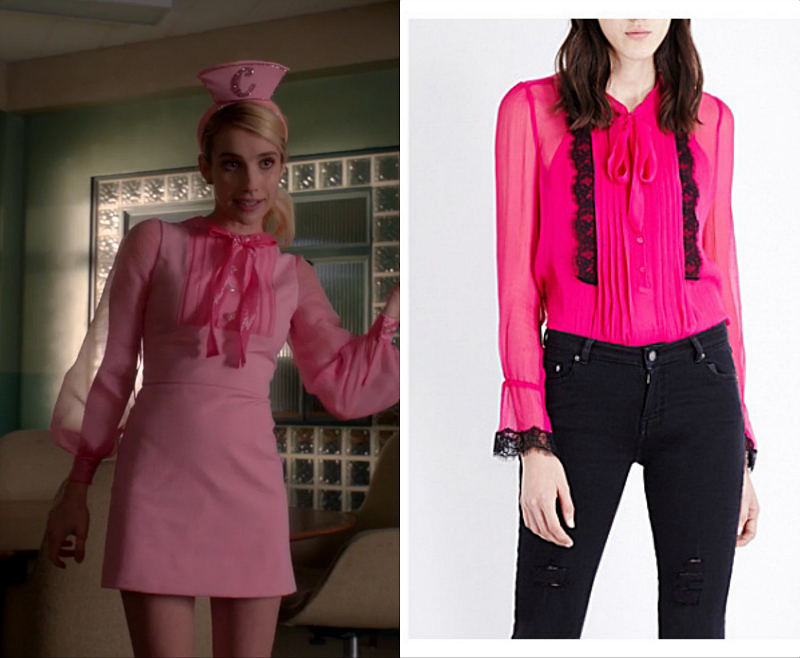 A sheer pink pussybow blouse would make a pretty badass addition to your closet. You can wear it with a matching skirt for a sort of vintage-y, twee vibe, pair it with a pencil skirt for a quirky office-friendly lewk, or balance it with a casual pair of bottoms like a pair of ripped black jeans. Find this black lace-trimmed style at Selfridges for $163.
Who says you only need to wear ONE necklace at a time?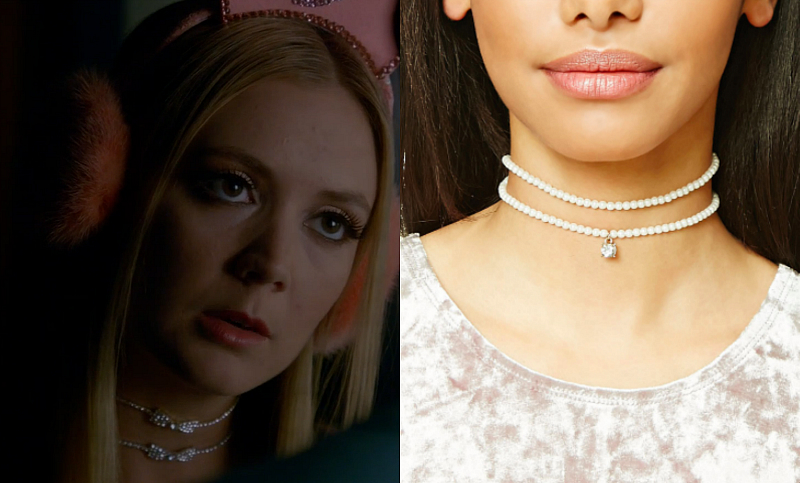 #3 is going for double the sartorial pleasure with this layered rhinestone necklace. Knowing the Chanels' penchant for pearls, she'd probably wear something similar to this one. Grab it at Forever 21 for $4.90 — less than a cup of artisanal coffee.
Until next time, bitches!
Check out our previous Scream Queens style coverage here!