Milo Ventimiglia reveals the thing he finds most sexy in others and we're melting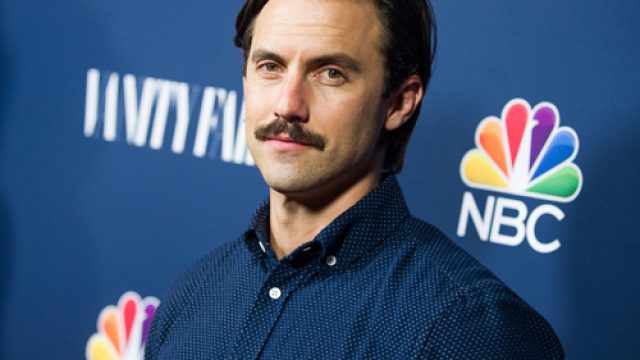 Calling all Team Jess fans, Milo Ventimigilia reveals what he finds most sexy in others and we totally get it.
Okay, even if you're not Team Jess — seriously how could you not be with that face? — and are just a fan of Ventimigilia, then you're going to want to know what the This Is Us star thinks is most sexy in another person, you know in case you ever met him and he asks you out. What, it could happen!
As a part of People's Sexiest Man Alive issue, which obviously features the former Gilmore Girls star, Ventimigilia opened up about what he finds sexy in another person and it's more about what's on the inside than the outside in the actor's opinion.
"I think a lot of it is looking out for yourself, taking care of yourself, taking care of others. I think sexy, a lot of people equate with a physical look, but I think it's more with what comes out from inside of you," Ventimigilia told People.
"I think if you're nurturing and your caring and you're loving, I think that in turn can be sexy," he added.
Okay, where can we meet this guy? This is the perfect answer to this question and suddenly we're more in love with the Heroes actor, and that's definitely not a bad thing.
The 39-year-old actor also opened up about what he likes in the kitchen admitting that he is a major fan of food — like you needed another reason to appreciate him, right?!
"I like appetizers, I like courses, I like desserts," he said. "I eat before I eat. If I know I'm going to a dinner, I'll eat at home and then I'll go to the dinner and eat at dinner and then I'll go home and eat more. I just like to eat."
Hmm, he sounds a lot like two Gilmore Girls characters that we are major fans of. Maybe, real-life Ventimigilia is who Rory should end up with instead of his on-screen character, which we cannot wait to see return in Gilmore Girls: A Year in the Life.
One thing the Gilmore ladies wouldn't appreciate however, is Ventimigilia's best dish, which is surprisingly making a salad.
"I have to admit, I'm really good at salads. It sounds ridiculous but dressings from scratch and from nothing, you think it's simple but it's not," the actor explained.
"You change different salts and different seasonings — if you like to switch things up and go from a basic salt to a celery salt to a smoked salt. It changes your perspective. Throw some pistachios in there, but they're like smoked pistachios versus a heated pistachio. Or totally flip it and do something different with like a mustard seed and rice vinegar."
Yum! Sign us up for a Ventimigilia salad any day.