After All These Years, Milo Ventimiglia Is *Still* Team Dean in the 'Gilmore Girls' Debate
He's not shy about showing his love for Jared Padalecki's character.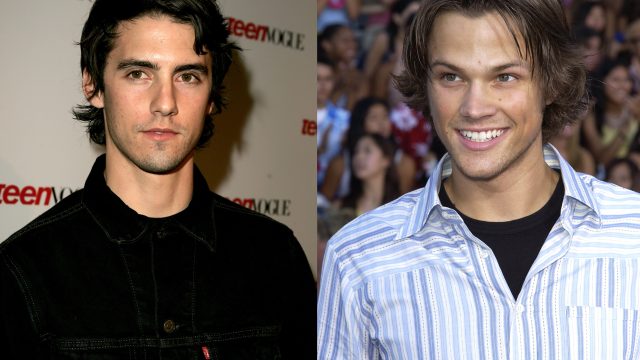 Milo Ventimiglia has been on Team Dean for quite awhile now. The former Gilmore Girls star reiterated his love of Jared Padalecki's character on the early-2000s show in a virtual visit with The Tonight Show Starring Jimmy Fallon on April 5th.
The Team Jess (Ventimiglia's character) vs. Team Dean debate has been ongoing since the show aired years ago, and despite being one half of the argument, Ventimiglia himself sides with Dean as to who should win Rory Gilmore's (Alexis Bledel) heart. During his appearance on The Tonight Show, host Jimmy Fallon spotted Ventimiglia's "I heart Dean 4 Ever" sign in his house (yes, Ventimiglia has that hanging in his house!) and of course asked about it.
Best part? He has the sign stuck to one of his This Is Us Emmy nomination certificates, which Fallon pointed out.
But lest you think this was a jab at Padalecki, Ventimiglia assures us it's not. "Jared and I are really good friends," he said, adding that he made the sign for someone else but ended up keeping it. "After I made it I just said, 'Well, let me just hang on to this 'cause this is cool.' And I literally just kind of stuck it right onto my Emmy notification that was hanging on my wall."
Ventimiglia previously told Bustle that he was Team Dean—and always has been. However, he also told the outlet that he hasn't placed much stock into what became of Jess after he left Stars Hollow. At least we know there's no bad blood between the two boys we all fell in love with all those years ago!