Milo Ventimiglia opened up about the times he almost quit acting, and thank goodness he didn't!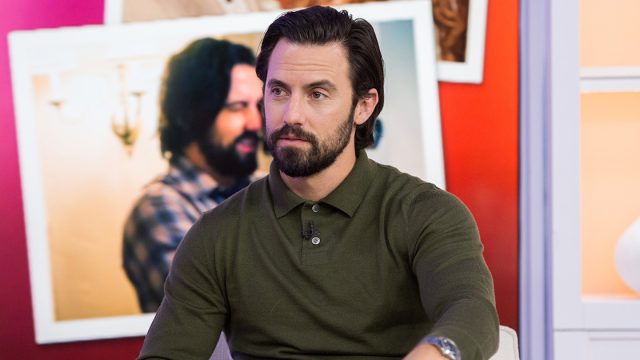 Over the years, he's become one of our favorite actors (thanks, in part, to his roles in Gilmore Girls and now This Is Us), but apparently, Milo Ventimiglia almost quit acting not once, but three times.
The star sat down with People to talk about his career, noting that a few miss-fires and failed pilots left him feeling "fed up."
"I couldn't catch a break to lock on to some work and be creative," he said in the latest episode of The Jess Cagle Interview, recalling how the second time he nearly quit came after a failed Gilmore Girls spinoff focused on Jess.
Indeed, Ventimiglia said that he'd actually considered packing in his acting career and becoming an auto-repairman instead.
"I was going to go be an auto mechanic," he recalled. "In Southern California there's this auto school and it's advertised, 'Everybody needs mechanics, because they need those cars fixed,' and I'm like, 'That's a job that's going to be in demand, so why don't I learn more than I already know about cars and professionally fix cars.'"
Despite his success on Gilmore Girls, the actor felt that people in the industry didn't think he was "there yet," which led to a crisis of confidence. It was only after he was cast in Rocky Balboa and Heroes that he decided to stick around for the next few years.
The third time that he thought he might quit acting came just before being cast in current NBC drama This Is Us. Speaking to Cagle, Ventimiglia said that he nearly up and left for Italy.
"I was like, 'You know what, I gotta leave the country, because this is just killing me, this business,' he admitted. "I have dual citizenship with Italy. I was like, 'I'm gonna sell everything, I'm going to fly to Rome, I'm gonna buy a motorcycle, I'm going to ride around until I can find a farm I can work on. I'm going to shave my head, I'm gonna grow a beard and I'm going to work on a farm…just lead a very different life very far away.
Part of this, he said, was because people couldn't look past his Heroes character, Peter Petrelli, and he felt broken by how that show had changed its focus from the human experience to dramatic concepts like the end of the world. Ultimately, Ventimiglia said that he was just let down by "disappointment after disappointment after disappointment."
Thankfully, Milo Ventimiglia was cast in This Is Us, which was *the* breakout hit of last year. In fact, the show has proved so popular that it's actually been recommissioned for two (!) more seasons, which means that we'll, thankfully, be seeing more of Milo for the foreseeable future.
Luckily, too, it seems that he's pretty invested in his character, Jack, and that the show's cast has a close, supportive bond. Perhaps this is why the actor is so reticent to return for more Gilmore Girlsshould Netflix order another sequel.
Regardless, we're glad to hear that Ventimiglia has found some stability with his career, and we're so excited to have him on our screens.