Milo Ventimiglia's new movie role is like nothing we've ever seen from the actor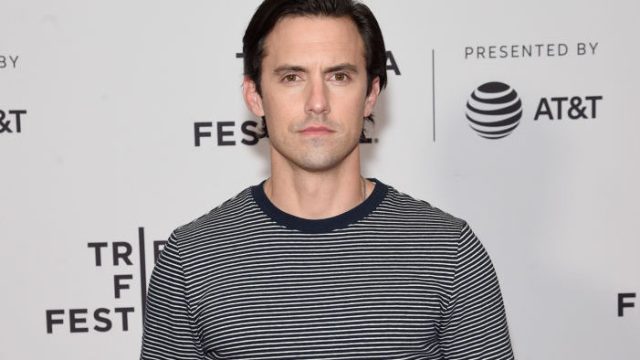 Milo Ventimiglia's career has been pretty diverse over the years — particularly in his TV shows Gilmore Girls, Heroes, and This Is Us. But get ready to see Jess Mariano like you've never seen him. That's because Ventimiglia is in a new movie, Devil's Gate, and in an interview with Bustle, he made it clear that not everyone is going to like him in this supernatural thriller.
The film, which premiered at the Tribeca Film Festival, stars Ventimiglia as Jackson Pritchard, a man whose wife and child have gone missing. The police see him as a suspect — and you just might not trust him either.
In an interview with Bustle about Devil's Gate, Ventimiglia laughingly said that his fans "are not gonna like me in this one." He further explained, saying:
"I've played heroic, I've played rebellious, I've played paternal... I think [this role] stretches a little further and deeper in psychology of a man who's trying to grasp desperately onto his own existence, as well as hold onto his family, in a very different way than people currently know me on [This is Us]."
In case you don't believe Ventimiglia, take a look at this clip from Devil's Gate that The Hollywood Reporter released exclusively. It also features his costars Amanda Schull and Shawn Ashmore.
https://www.youtube.com/watch?v=J8Vmiif_PoE?feature=oembed
As you can see, something is definitely shifty about Ventimiglia's latest character and the Devil's Gate director, Clay Staub, told Bustle, "Where [Ventimiglia] starts and where he finishes is a completely different place. You might say it's a little bit different than anything or everything [he's] done."
So set all expectations aside before embarking on watching Ventimiglia in Devil's Gate. And if you don't like what you see — well, you can't say that the beloved actor didn't warn you.