Milo Ventimiglia opened up about his instant chemistry with Mandy Moore—"It just felt natural"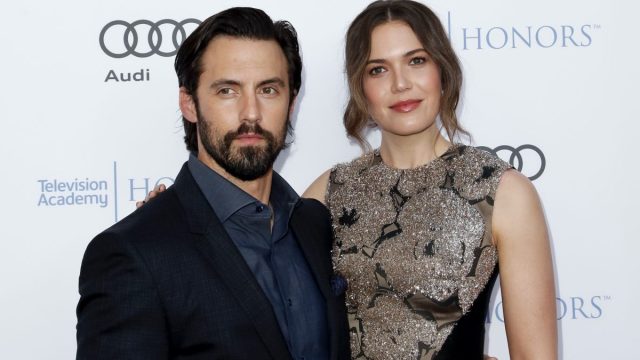 For three seasons, the NBC drama This Is Us has been tugging at our heartstrings—thanks in huge part to the dynamic between Milo Ventimiglia (Jack) and Mandy Moore (Rebecca). And it turns out that their connection was pretty much instantaneous. In a guest column for Variety, published today, March 25th, Ventimiglia opened up about meeting Moore for the first time.
Ventimiglia wrote that he met Moore during chemistry reads for the show, and they clicked right away. He noted that "it felt like she was bringing something out of my performance that nobody else was doing, and I think I was doing that with her." He went on to write that they didn't say much to each other as they were waiting to read together, but he could still tell that she was a "kind-hearted person."
"Once we got in the room and we were reading scenes together, it just felt natural," Ventimiglia wrote. "We were playing husband and wife of five years, expecting kids, and there's an intimacy with that, and even in the room that very first time, I would say to her, 'I'm going to put my face in your neck, is that OK? I'm going to have my hand on your back, is that OK?'"
The rest, as they say, is history.
As NBC Los Angeles reports, Moore received a star on the Hollywood Walk of Fame today, March 25th, and Ventimiglia concluded his essay by calling this accomplishment "a validation of the talent that's always been there."
"As celebrated as the show is and Mandy is nowadays, I know she's had more difficult times in the business, but she has dug in a little deeper and now people are finally recognizing what she's really capable of," he wrote.
This is officially making us melt. And congratulations to Moore on her Hollywood star!