Milo Ventimiglia just explained what Jess is up to in the "Gilmore Girls" reunion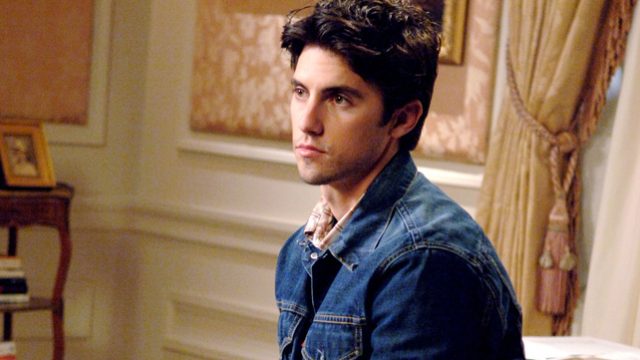 The upcoming Gilmore Girls reunion is going to be epic. Pretty much everyone who was involved in the original show will be returning to reprise their roles. And yes, that means Jess Mariano is coming back. And yes, he is still very much up to his troublemaking antics.
In a recent interview with E!, Milo Ventimiglia confirmed that his character Jess would be a part of the upcoming Netflix episodes and gave us a little hint about what Jess will be up to. And, as usual, he'll be stirring up some trouble. While Ventimiglia couldn't confirm exactly what his character would be doing (since the details on the new show are being kept pretty under wraps), he at least gave us some pretty good hints.
"He pops back into Stars Hollow and he kicks up dirt like he always does…in a very nice cloud that will help other characters along in their life," Milo explained. Love or hate him, that actually sounds not only true-to-form but also pretty sweet. No doubt there will be a lot of heart-warming moments (despite the chaos Jess may create) in all of the new Gilmore Girls episodes. It is, after all, the Gilmore Girls. 
Sadly for Rory/Jess shippers, the "pops back in" part of this comment makes us a little worried that maybe he doesn't end up being Rory's OTP — but hopefully we're just reading into things too much.
No matter where the story takes him (and Rory), it's great that Jess will be back (and will be the same Jess we've always known and sometimes loved). Because, no matter how you feel about him, it really wouldn't be a perfect reunion without him.