Milo Ventimiglia is going to play Jennifer Lopez's boyfriend in a new rom-com, and we're all in on this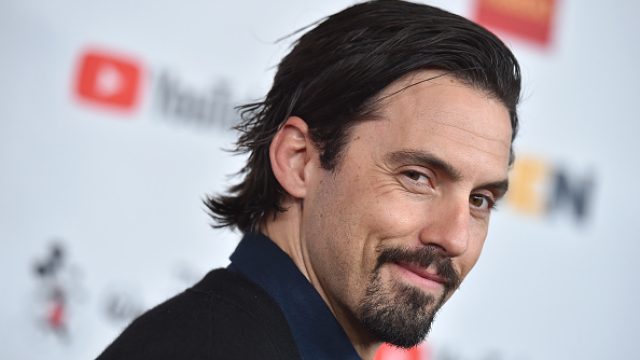 The only news that gets us more excited than news of a new rom-com is finding out a new rom-com will star Jennifer Lopez and Milo Ventimiglia!
The world could definitely use more rom-coms. We have our usual standbys, but sometimes a little variety in our vicarious love lives wouldn't go amiss, y'know? And since we still re-watch Maid in Manhattan and The Wedding Planner maaaaybe a little more often than is socially acceptable, we literally couldn't be happier that J. Lo is coming back to rom coms, as previously announced.
Just kidding, we COULD be happier — and that's if Milo Ventimiglia were going to play the male lead in a rom-com.
LUCKILY THAT'S EXACTLY WHAT'S HAPPENING, AS WE JUST FOUND OUT. Act like you haven't been envisioning Milo Ventimiglia as the rom-com lead in your life since Gilmore Girls. Yeah, we see you.
The movie is called Second Act and in it, Jennifer Lopez will star as a woman looking to ~reinvent~ herself, with Milo Ventimiglia as her long-time boyfriend.
"The STXfilms feature follows a big-box store employee (Lopez) who, after reinventing herself, gets the chance to prove to Madison Avenue that street smarts are as valuable as a college degree," The Hollywood Reporter writes of the plot.
The project also features Vanessa Hudgens and Leah Remini, so we're super into all of this. The only thing that gives us any pause is that long-term boyfriends in rom-coms don't tend to last, but…we're definitely rooting for Milo and J. Lo to find their happily ever after.