Milo Ventimiglia shared his first encounter with a Gilmore Girls fan—and she wasn't exactly Team Jess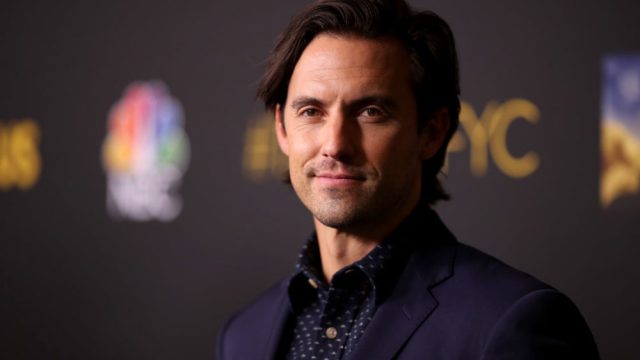 If you're a fan of Gilmore Girls, you definitely have some opinions about who Rory should have ended up with at the series' conclusion. Some never got over Rory's first love, Dean Forester, while others preferred the wealthy Logan Huntzberger. But many other fans had a soft spot for Jess Mariano, Luke's rough-around-the-edges (but ultimately super loyal) nephew, played by Milo Ventimiglia.
The actor might have moved on from Stars Hollow, but during a recent appearance on The Tonight Show with Jimmy Fallon, he revealed that he still remembers his first-ever encounter with a Gilmore Girls fan—which, unfortunately, didn't go as expected.
Ventimiglia stopped by the The Tonight Show on August 14th to talk about his role as Pearson family patriarch Jack on This is Us, for which he just received a second Emmy nomination. But the actor also took some time to remember his first GG fan encounter.
"I had my very first fan interaction with Gilmore Girls," Ventimiglia explained to Fallon. "I was at the gym, I'm 24 years old, probably looked like I'm 17. Well, actually that worked out because Jess was 17. But I'm at the gym and this girl stops me. She goes, 'Excuse me. Do you play Jess on Gilmore Girls?'"
Ventimiglia said he did. But unfortunately, this fan was less than excited to encounter Jess in real life. (She must have been Team Dean.)
"She goes, 'Oh my god. I fucking hate you,'" Ventimiglia continued. "She didn't even say, 'Hey, good job.' She just—she walks away! She was gone. She just wanted to say she hated me."
Fallon, who pledged his allegiance to Team Jess earlier in the clip, assured Ventimiglia that he is "one of the nicest dudes I've ever met."
Watch Ventimiglia tell the full story in the clip below.
https://www.youtube.com/watch?v=xFS4qQoNvgE?feature=oembed
We're sure that the fan in question didn't mean to attack Ventimiglia personally, but it still makes for a hilarious story. And when it comes to Gilmore Girls, no matter which suitor you side with, it's safe to say we are all Team Rory.