Milo Ventimiglia doesn't want to play Wolverine, but we say, WHY NOT??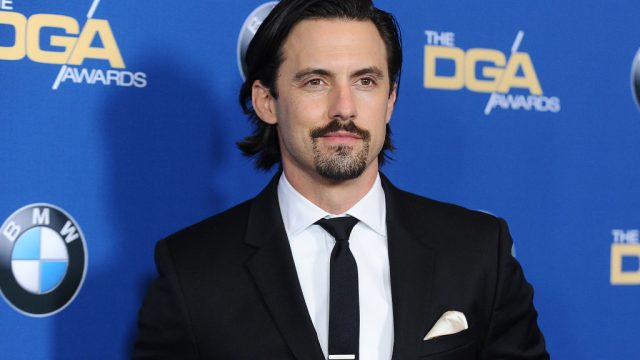 Hugh Jackman is stepping down from playing the iconic superhero role of Wolverine — which many of us associate almost exclusively with Jackman. But inevitably, someone new will have to take up the claws and join the X-Men. Could Gilmore Girls alum Milo Ventimiglia be the next Wolverine? Milo says…probably not.
Wolverine has some big claws to fill after Hugh Jackman steps down. Logan is his last film in the role he's been playing since 2000. TV Guide asked Milo Ventimiglia, who has voiced Wolverine in the animated series, whether or not he'd be interested in playing the role. Honestly, we'd be totally down for more Milo (obviously). But, it seems like Milo's being a little more logical about the whole thing. He explained,
"When you think about Wolverine and trying to do something different or better than Hugh Jackman, it kind of is tough to imagine stepping into those shoes." 
Milo, we totally agree. And so do people on the internet. Hugh Jackman's Wolverine is a tough act to follow. false
It's difficult to take on such an iconic role, especially after Hugh Jackman plays it! And plus, Milo's busy on his family drama This is Us. And we're still holding out for more Gilmore Girls episodes. But there have been several suggestions for who could play the next Wolverine:
https://twitter.com/udfredirect/status/838774231022329857
Watch Hugh Jackman as Wolverine for the last time in Logan and catch Milo on his slightly less gory role on This is Us. You'll probably cry watching both actually.