Millie Bobby Brown and Winona Ryder just had the sweetest reunion ever
Winona Ryder and Millie Bobby Brown just had the sweetest reunion ever at Coach's New York Fashion Week event on Tuesday, September 13, in NYC, reported Us Magazine.
The two sat in the front row and could not have been cuter.
Here's a closer look.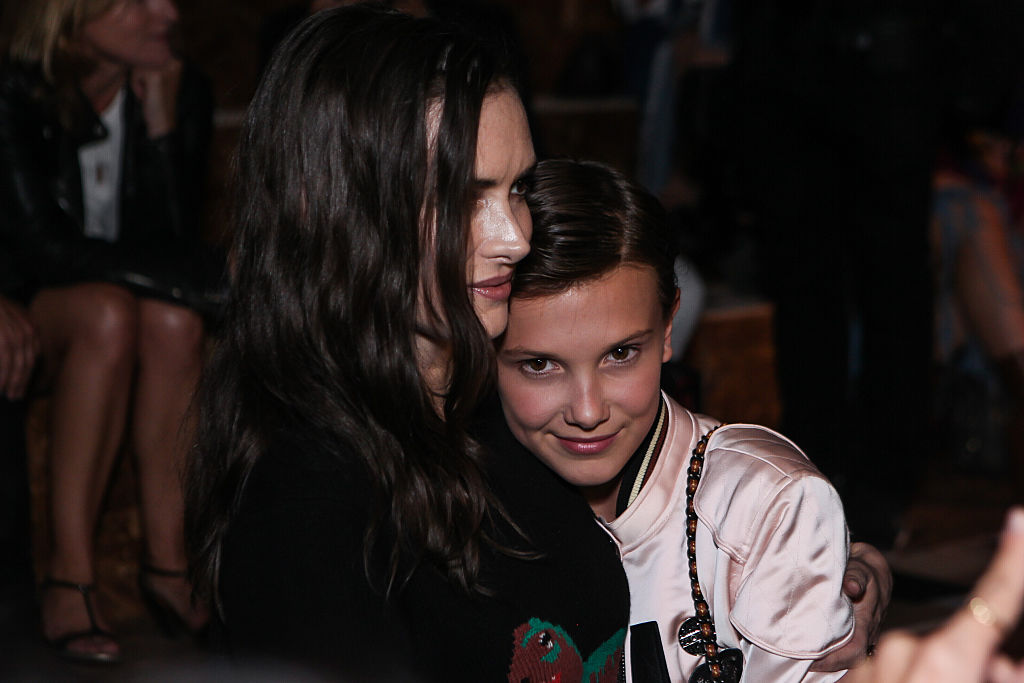 Ryder, 44, was in Coach, and how much do we love her T. rex sweater?!
Meanwhile, Brown, 12, wore Pink Lady — and rocked it.
Fun fact: It was Brown's first fashion show, reported Just Jared, and we'd say she handled it like a pro.
Of course, on Netflix's Stranger Things, Ryder plays a maternal figure, maybe there will be some intense mothering for Eleven in season 2?
Look how adorbs they are offscreen, too.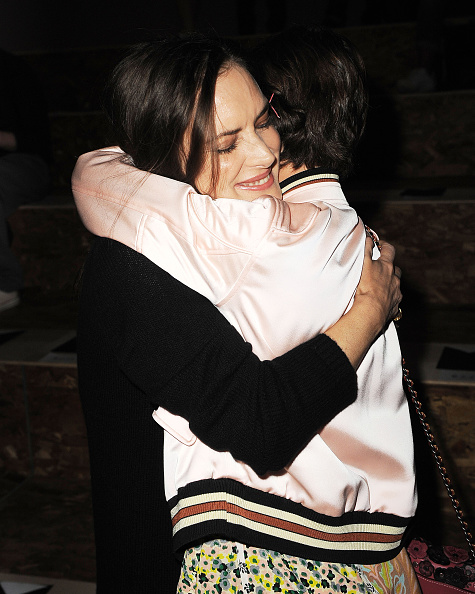 They were "thrilled to be together; they were both smiling ear to ear, an onlooker told Us.
And what does Brown think of Ryder?
"Her talent and her drive [are inspirational], Brown told Us. "She is just such an incredible actress, but also a really amazing person… Everybody says we look a lot alike. I was just very intrigued — she was a young actress and I could just really, really relate to her in a positive way.
Awww. We'll say.