Millie Bobby Brown wore the Wednesday Addams dress of our dreams (and you can buy it at the mall)
If you've spent any time at all paying attention to Millie Bobby Brown (aka Eleven on Stranger Things) you've probably fallen in love with her. The 12-year-old British actress is not only crazy talented on-screen, she can also sing (and rap!) her buns off — and her style game is on point.
She recently stopped by Lorraine, a weekday morning talk show based in London, sporting what can only described as "the dress Wednesday Addams would wear on a daytime talk show if she were a real person."
Is this not the dress you want to wear every day until next spring? Us, too!
Here's the good news: You can wear this dress every day until next spring if you want to because it's from Topshop and it's $140!
Made from 100% viscose, this machine-washable, collared frock is navy blue and black — and perfect for school, a night out or a regular day at work.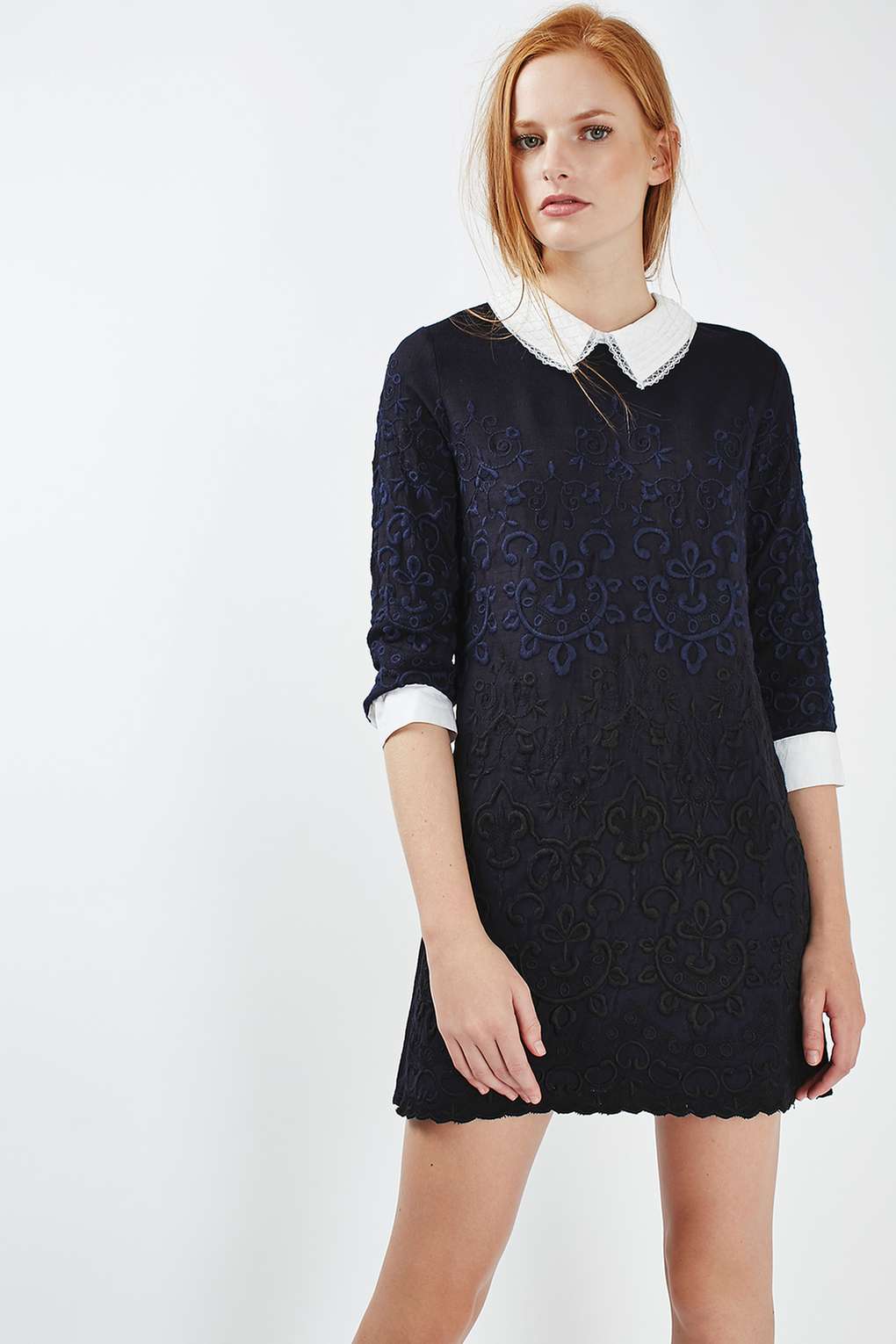 FYI, it comes in regular and petite sizes.
Check out the original Wednesday Addams — Lisa Loring — wearing her fabulously collared dress in 1965 with Uncle Fester (Jackie Coogan).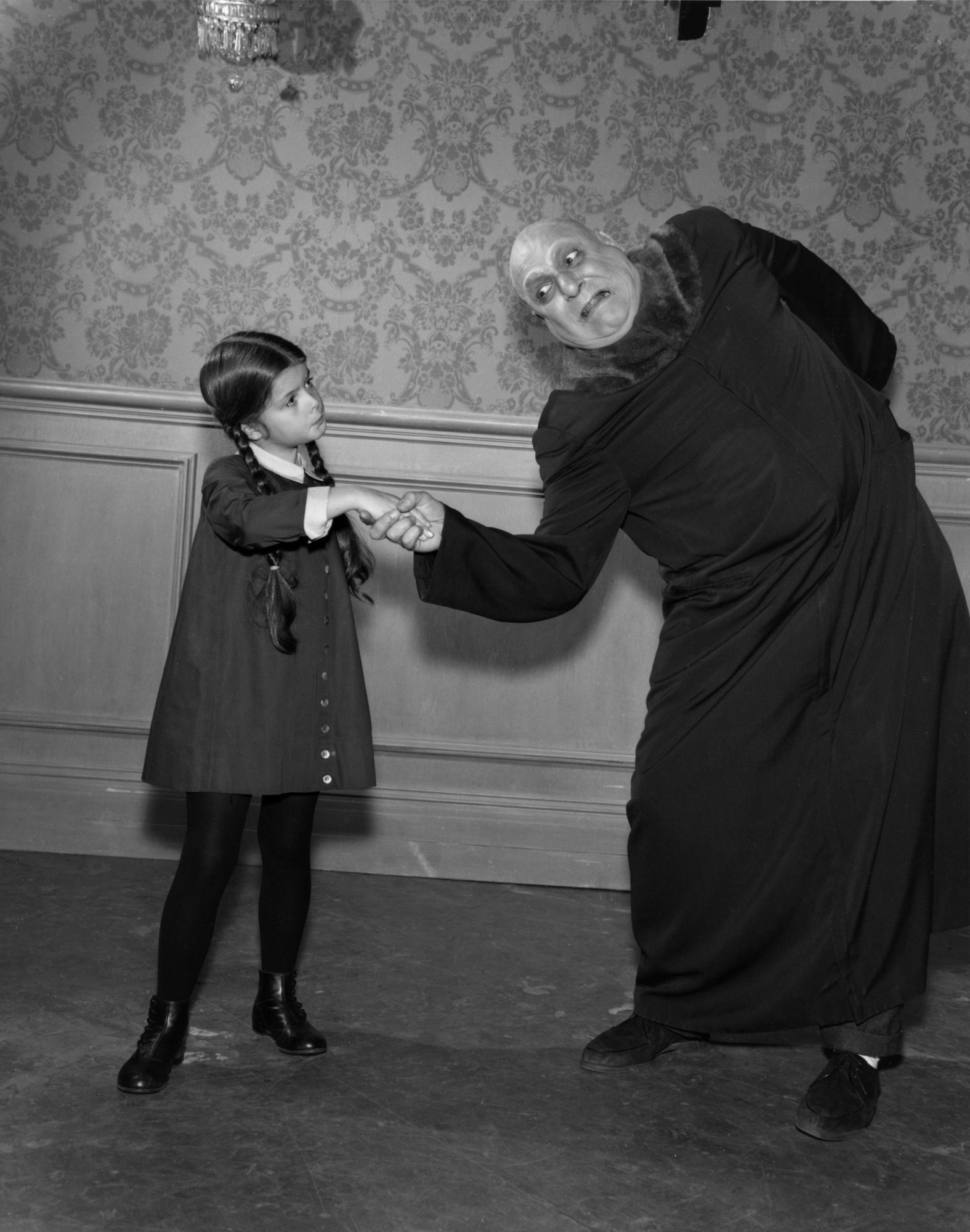 Just add black tights, ankle boots and those signature braided pigtails to your new Topshop dress and you'll have the perfect Halloween costume (or everyday look, if you're anything like us!)