Millie Bobby Brown shut down trolls who told her to "act her age" with the perfect clapback
Millie Bobby Brown will not be shamed for her outfit choices, thank you very much. The Stranger Things star fell prey to internet criticism over the weekend after she posted an Instagram photo of herself posing in a stairwell. In the January 12th post, the English actress wears a snakeskin dress and heels, which garnered backlash from users who didn't find the outfit age-appropriate.
https://www.instagram.com/p/BshSgIqnyUy
After Instagram users wrote critical comments ("isn't she like 13 why is she tryna look like a grown woman?" and "Your 2 young to dress that old"), Brown posted an Instagram Story to shut down the trolls. The teen captioned a selfie with, "ik everyone on my last pic wants me to 'act my age' but quite frankly its my instagram and if i choose to post that picture and you dont like it… scroll past it."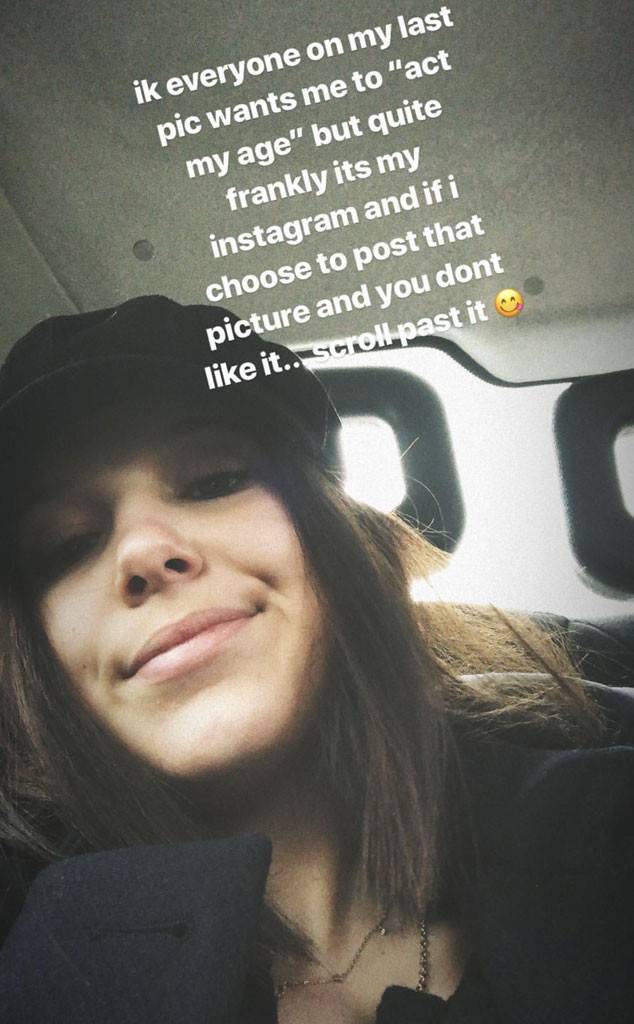 The following day she also posted the following quote: "If we could spread love as quickly as we spread hate and negativity, what an amazing world we would live in."
While the teen faced her fair share of criticism, fans also flocked to defend her. One wrote, "she is wearing a dress and high heels. She is 14. What should she do ? Play with babies? Or going to the play ground? She must be herself and confident." Another wrote, "imagine being so insecure about yourself that you have to go over to a child celebrity on the *internet* and tell her to 'act her age.'"
Netflix announced a July 4th return date for the highly anticipated Season 3 of Stranger Things at the end of December, and we're so ready for more badass Millie…we mean, Eleven.