Millie Bobby Brown makes secret "Stranger Things" hand signals at the Golden Globes
It's no secret that Stranger Things was one of our favorite shows of 2016 and that the young cast quickly emerged as some of the most hardworking, adorable tweens in the entertainment industry. Stranger Things star Millie Bobby Brown rolled up to the Golden Globes looking amazing in a sparkly silver dress, which fell just below the knee.
The breakout star of the show confirmed recently that she would be appearing in the second season, and we're so thrilled to see Eleven once again. Brown gave her iconic character a shout-out on the red carpet this evening, making the number eleven with her fingers. Ugh we love her so much.
Check out the pic below: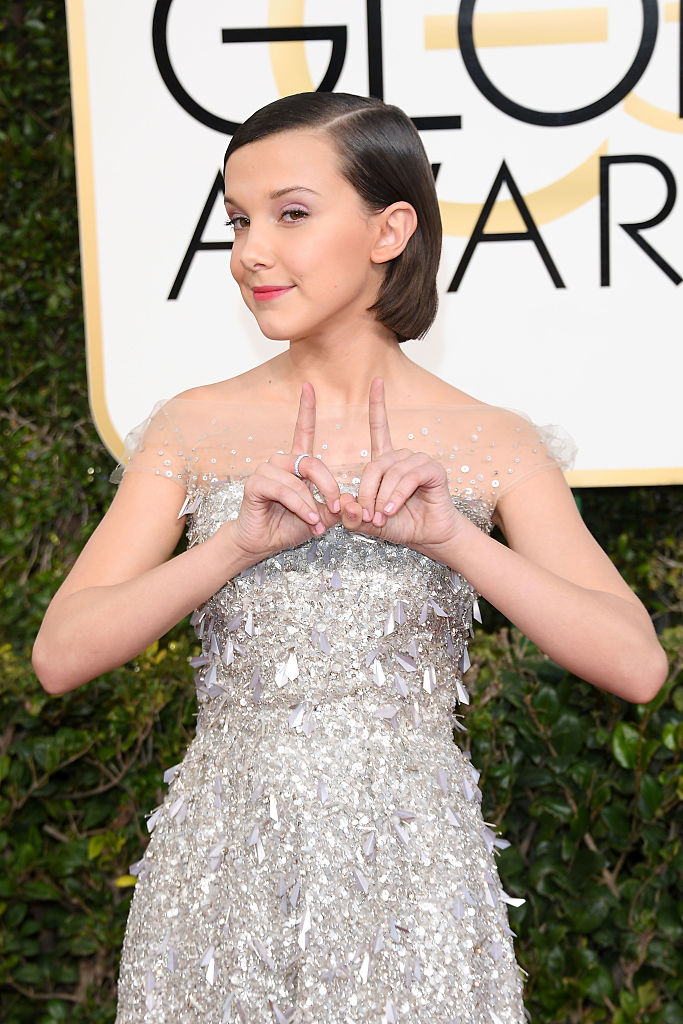 With Stranger Things nominated for Best Television Series — Drama, and Winona Ryder being nominated for Best Actress in a Drama, we knew the cast would turn out in full swing, looking absolutely stunning.
The boys of Stranger Things: Caleb McLaughlin, Finn Wolfhard, Noah Schnapp, and Gaten Matarazzo looked dapper on the red carpet.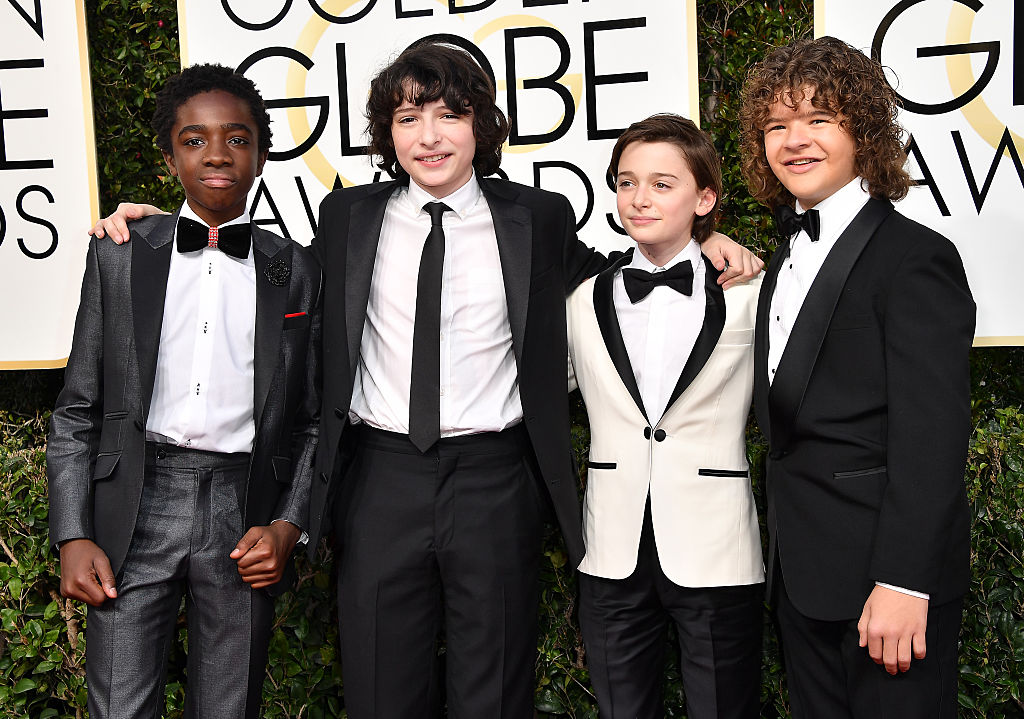 The foursome remained mum on the topic of Season 2 and what's to come for the people of Hawkins, Indiana. WE JUST NEED ONE SPOILER!! Seriously though, all the kids of Stranger Things look fantastic and we're absolutely sure that they're going to be some of the most sought-out people in the Beverly Hilton tonight.