Millie Bobby Brown reached out to a kid when no one came to his "Stranger Things" birthday party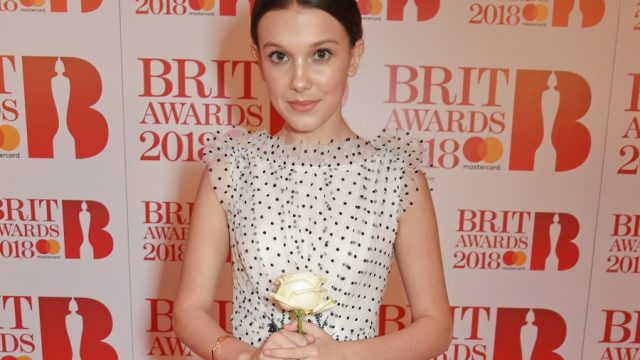 A little boy named Aaron was understandably disappointed when no one showed up to his Stranger Things-themed party (rude). Luckily, the story has a happy ending, because Stranger Things star Millie Bobby Brown saw the story via Twitter and tweeted a special message to Aaron.
It all started when Aaron's older sister Ayen tweeted, "My brother invited 8 of his classmates for his stranger things themed bday party & none of their punk selves showed up," alongside photos of a cake with the Christmas lights from Season 1 and a jug of punch labeled "Demogorgon blood" (SO CREATIVE!). A lot of time clearly went into this, and the decor is perfect.
https://twitter.com/udfredirect/status/975278827378126849
The tweet went viral, and Ayen got a ton of responses from people showing their support. We have a feeling that Aaron's next party will be downright overcrowded.
false
But the best response came from Eleven herself.
false
And Aaron was — unsurprisingly — stoked.
https://twitter.com/udfredirect/status/975946254445248512
https://twitter.com/udfredirect/status/975946760257327104
https://twitter.com/udfredirect/status/975946808588300288
We can already imagine David Harbour dancing to the music while grabbing a slice of cake.
Even though his friends flaked, we're glad this turned into a birthday that Aaron will never forget. The whole exchange has made our day/week/month, and reminds us that the internet can, on occasion, be a wonderful place.