Millie Bobby Brown took the cutest photos at Disney World and we're not sure who we're more jealous of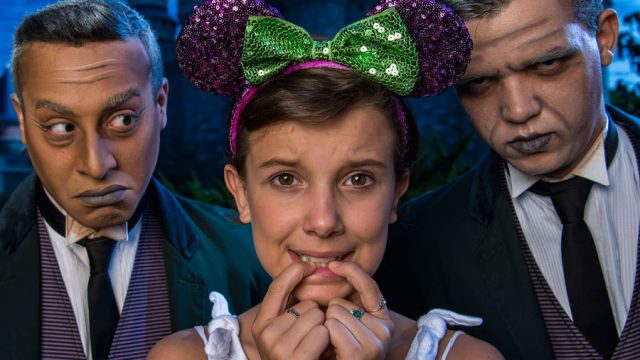 As the breakout show of the summer Stranger Things has become one of the greatest cult shows to steal out hearts in recent memory. And one of the things we've grown to love MOST about Stranger Things is its amazing cast – and very specifically, those amazing kids.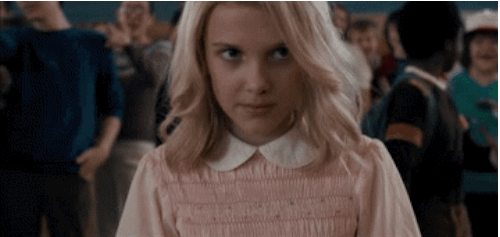 The young stars of Netflix's mega hit have been globetrotting like crazy in support of the show, and while we've been loving every moment of their tour, we're happy to know that they've also been taking a some much deserved R&R for themselves, too. In fact, it looks like Millie Bobby Brown (Eleven), landed smack dab in the middle of the greatest (and certainly happiest) place on earth…
Disney World!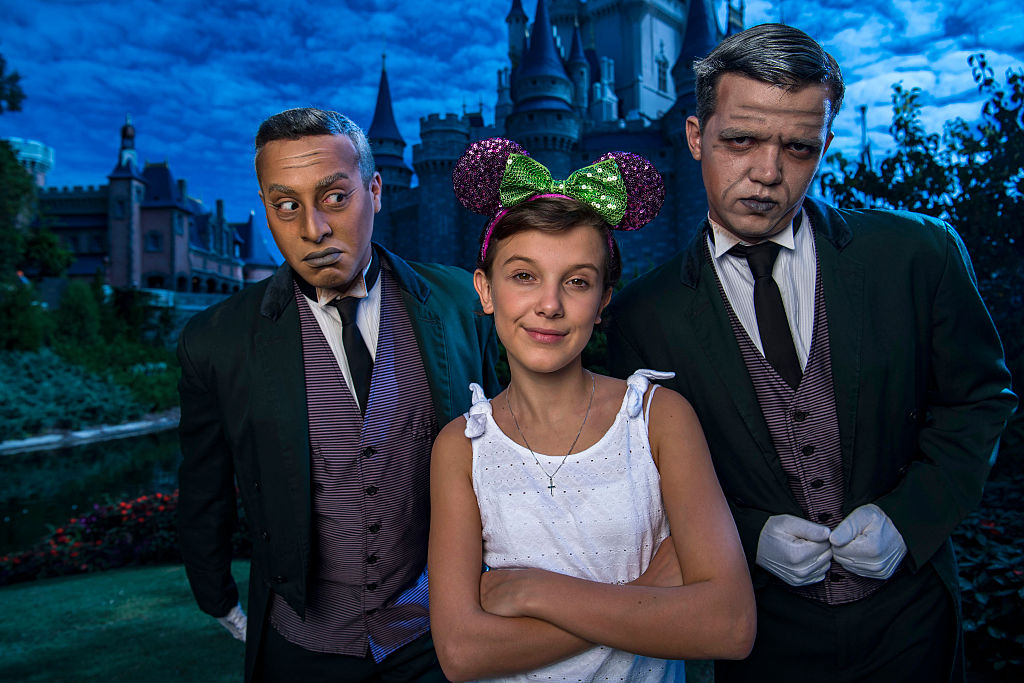 Millie recently visited the Magic Kingdom with her family, and during her exciting trip she got the chance to take these fabulous photos with the (almost as famous as her) Haunted Mansion Grave Diggers. And, HONESTLY, we don't know why we're more jealous of – Millie for being at Disney World or those Grave Diggers who got to hang with ELEVEN?!?!
Just look at that ADORABLE AF face in front of Cinderella's Castle!
And she's just in time for Halloween!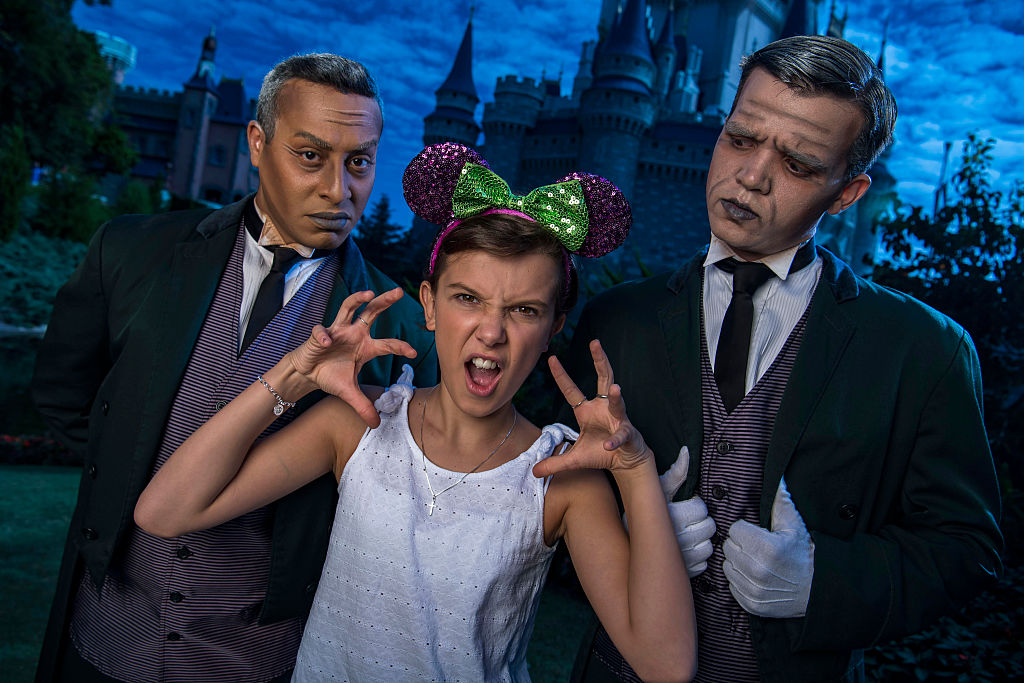 Apparently, after this ~spooky~ photoshoot, Millie and her family dashed off to ride "it's a small world," which according to the Disney Parks site is her younger sister's favorite ride!
And being the awesome big sis that she is, we're sure Millie had a blast on the ride, too!
https://www.instagram.com/p/BLb1ZTmh7ek