Millie Bobby Brown will celebrate "individuality" with a new Pandora jewelry collection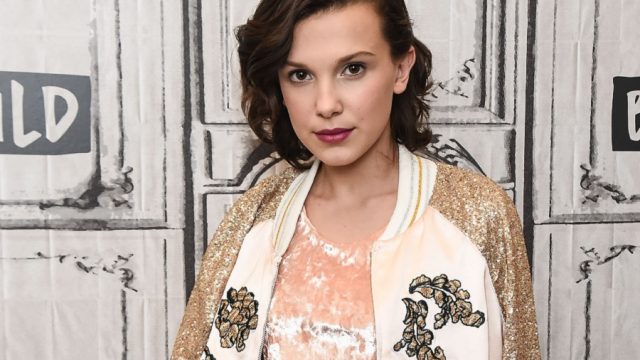 While we're still several months out from the holidays and savoring the last days of summer, we've already got the perfect holiday gifts for Stranger Things fans on lock. Millie Bobby Brown is launching a Pandora jewelry collection, and here's what we know so far.
At just 15 years old, Brown has racked up an impressive list of accomplishments. Aside from starring on the hit Netflix series and in big-screen blockbusters, she's also UNICEF's youngest-ever Goodwill Ambassador, ensuring that she's using her platform to speak out on behalf of children's rights and safety.
It sounds like her collaboration with Pandora will celebrate that message. In a press release, Brown said, "I feel extremely honored to be partnering with Pandora. I love Pandora because everyone can tell their own story, and each symbol can represent your individuality."
While we don't have photos of her designs just yet, we do have one press image from the collection showing Brown rocking a delicate necklace and ring with some modern-looking charm bracelets (be still, our '90s hearts). We can definitely get on board with this look.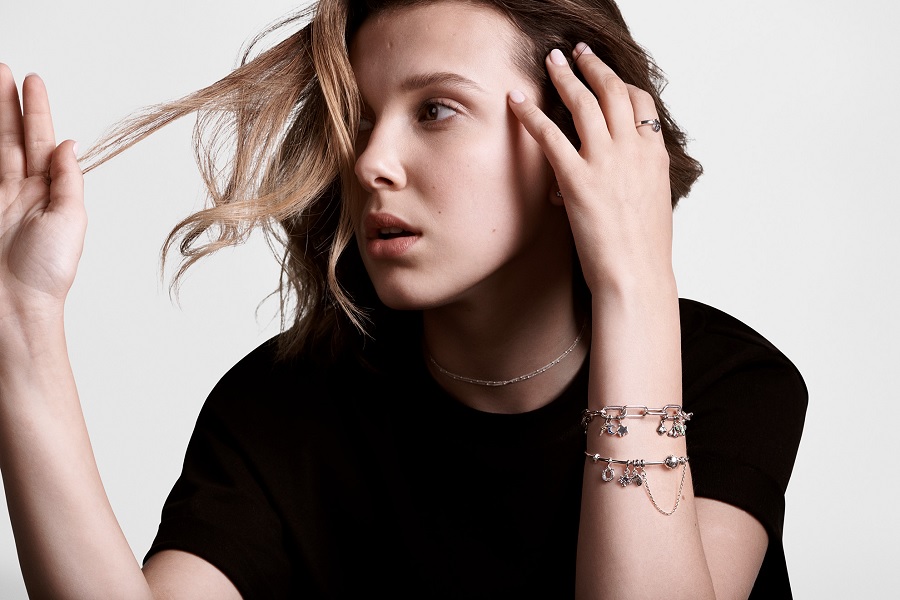 Brown recently designed a line of Converse sneakers that showed off her unique style, so we have a feeling her Pandora collab will be equally cool and customizable. And we won't have to wait long to check out her designs—the collection is slated to launch in October, making it perfect to snag those holiday gifts early.
Pandora's Chief Creative and Brand Officer Stephen Fairchild opened up about the new partnership.
"Millie Bobby Brown is the perfect ambassador for the next generation of Pandora jewellery that empowers young women to express themselves," his statement says. "Not only an accomplished actor and making her presence as a voice of her generation known, she also brings a youthful and individual approach to jewellery that perfectly complements Pandora's vision and creativity.
Though so far it seems like the collection is a one-time deal, Brown signed on to be a Pandora brand ambassador for two years, so here's hoping she has plenty of charms up her sleeve for us to ogle over. We can't wait to see what she works on next.