Millie Bobby Brown just debuted long hair, and she looks nothing like Eleven anymore
It's amazing how a hairstyle can really transform you. Millie Bobby Brown debuted long hair at the season two premiere of Stranger Things in Los Angeles last night and proved that she can pull off pretty much any look.
Brown's hair was a darker shade of brown, and she chose to part her locks right in the middle, making her look pretty classic. As of now, her hair seems to be just a little past shoulder length.
Since her character of Eleven rocks a buzzed look, we don't know if we'd even be able to recognize the actress in public with such a different 'do.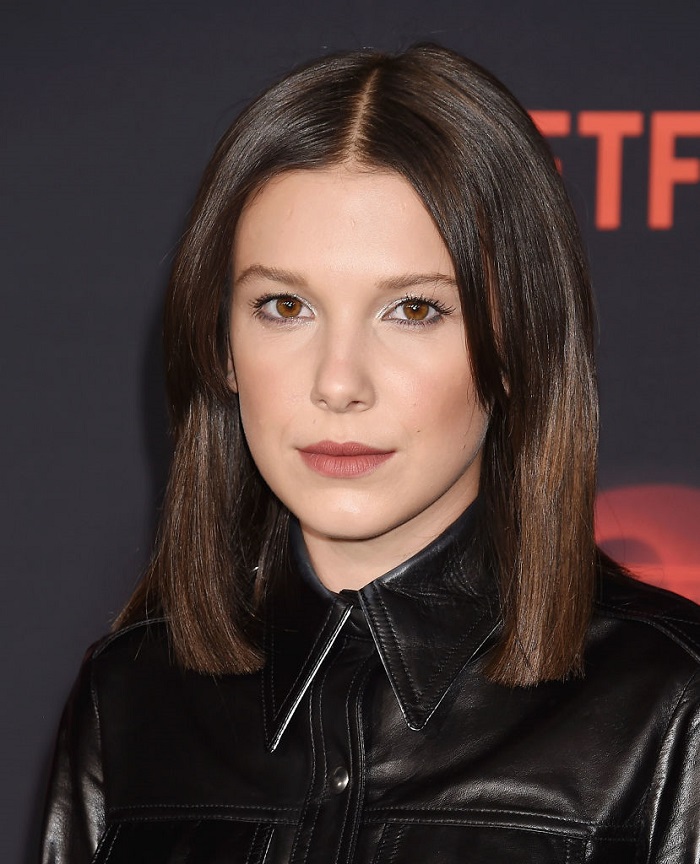 Not only does the color suit her perfectly, but we love the the cut as well.
We normally see the actress with an updo, or a slicked back look while on the red carpet, so it's thrilling to see her change things up. Brown paired up her long hair with a leather dress that also happened to match the outfits that her co-stars decided to wear.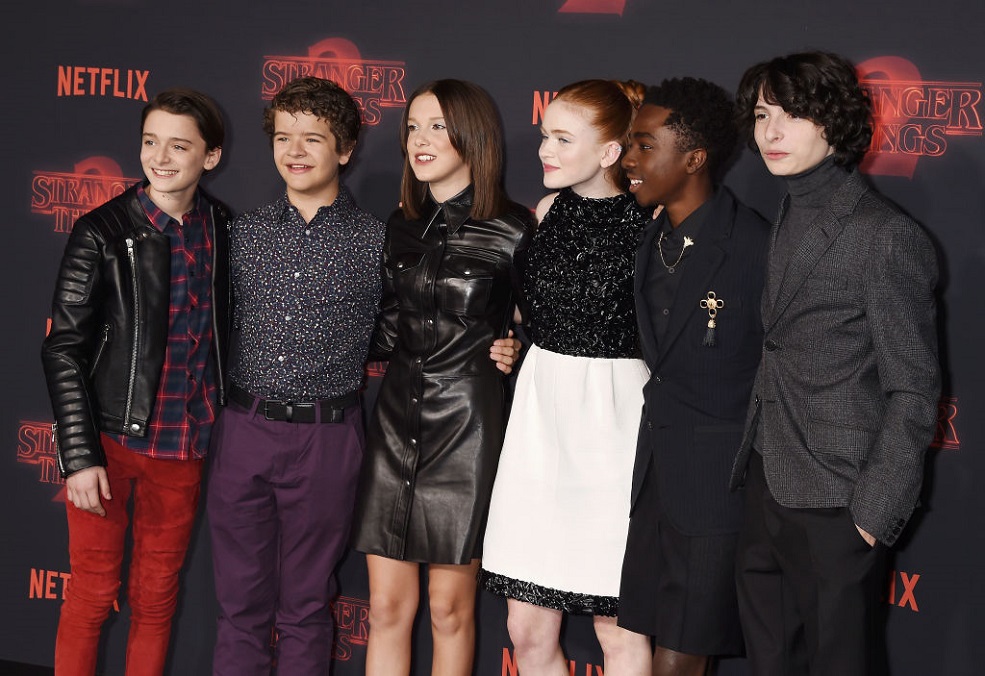 Aside from her acting chops, one thing that's fantastic about Brown is the fact that she's not afraid to experiment with her hair. While most 13-year-old girls would be a bit embarrassed to shave their head for a role, Brown always seemed thrilled by the process. Back in August of last year, she posted this video to prepare for the show's second season. false
Still, we're glad that the young actress is able to have a bit more freedom with her hairstyle these days.
If you're a fan of Stranger Things, you might want to set your weekend aside — the new season hit Netflix today, October 27th.