Millie Bobbie Brown looks like Princess Leia at the 2018 SAG Awards — and she's wearing Converse
Somebody call Lucasfilm, because Millie Bobby Brown just showed up to the 2018 SAG Awards looking like Princess Leia and we need to see this spin-off immediately. Young Han Solo? More like Young Princess Leia!
Fresh off reuniting with new BFF Drake and overall slaying at the 2018 Golden Globes with a secret Stranger Things-inspired hairstyle and dramatic black Calvin Klein backless dress, Millie Bobby Brown arrived on the red carpet for the 24th Annual Screen Actors Guild Awards paying perfect homage to the iconic Star Wars resistance general.
The actress and teen fashion icon graced the red carpet in the perfect millennial pink sequined dress, complete with a train fit for a queen and Converse sneakers — which we're now going to pair with every dress. But while her ensemble is definitely fit for royalty, she capped it off with a set of ribbon-draped twin buns.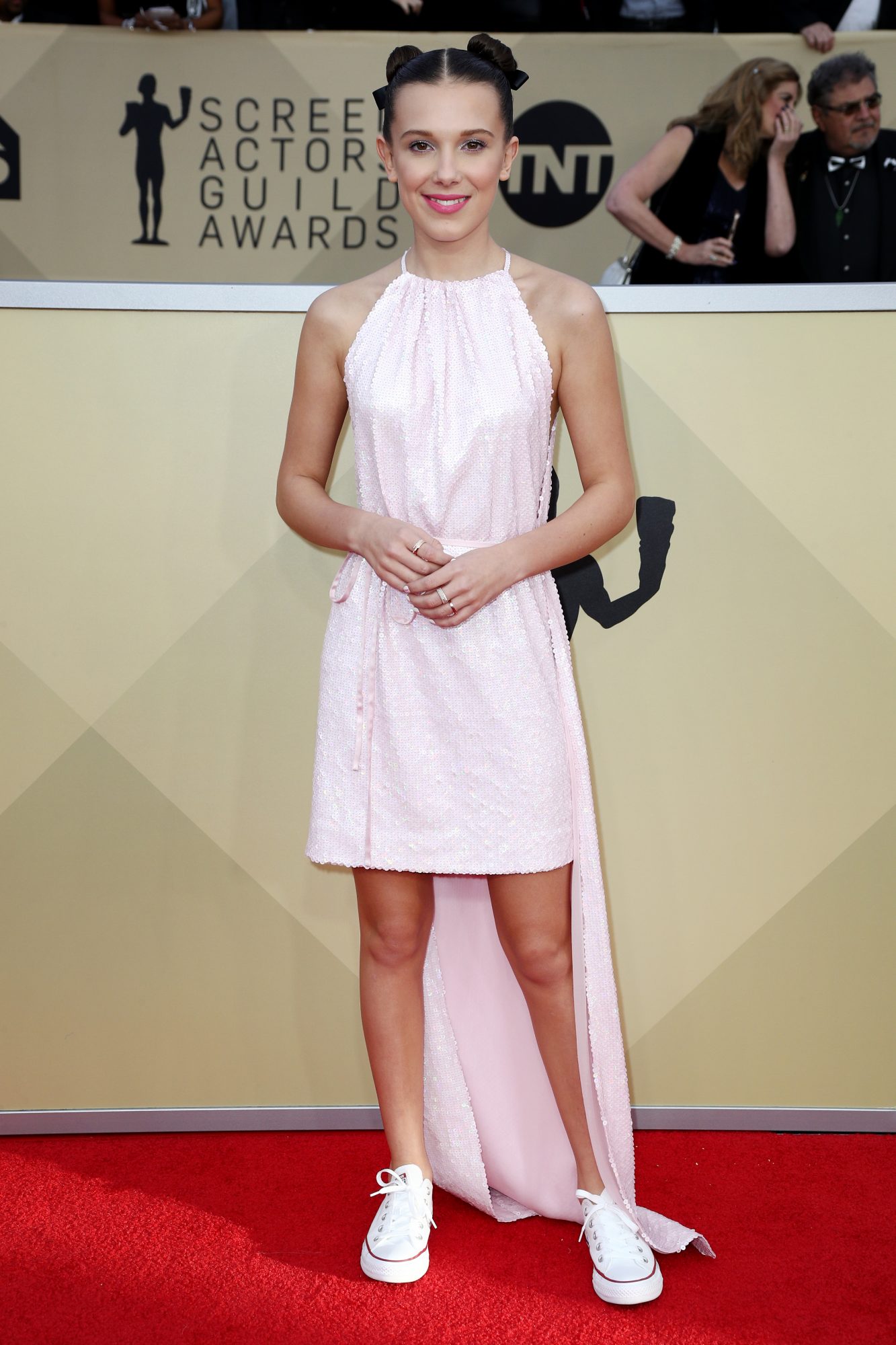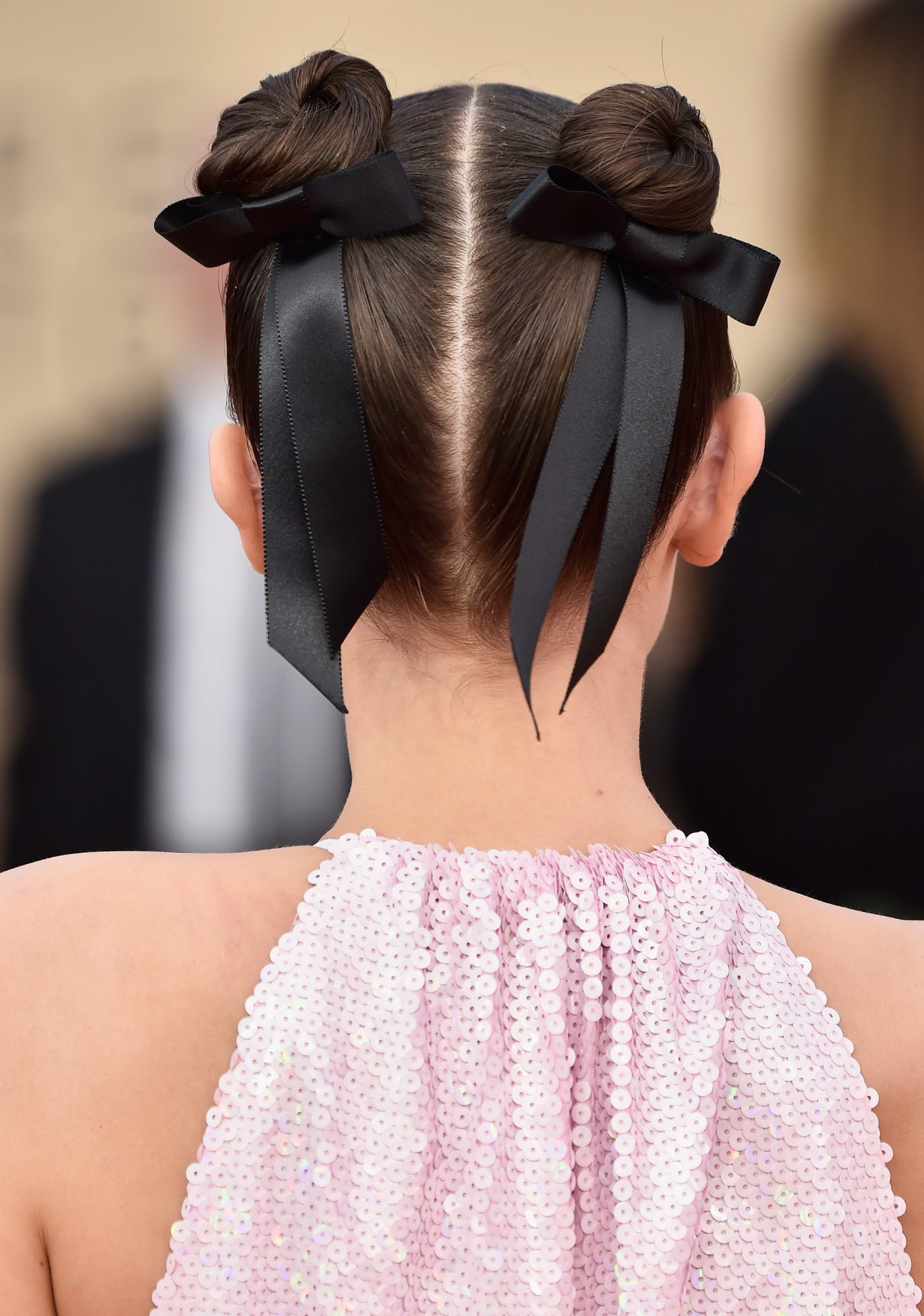 Tell us this look doesn't scream,"Millie Bobby Brown, you're our only hope."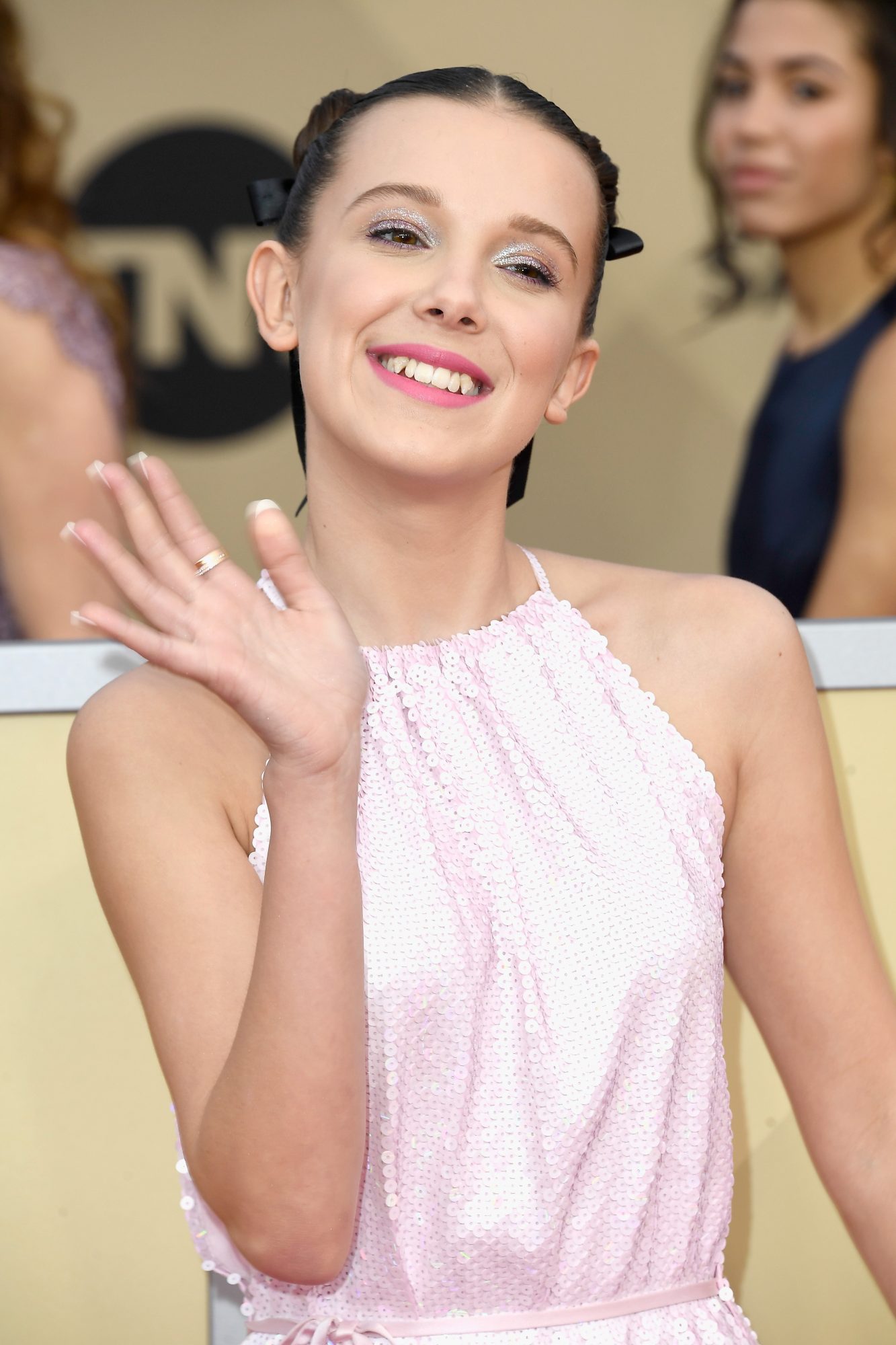 The actress, who is nominated for Outstanding Performance by a Female Actor in a Drama Series for her masterful portrayal of Eleven on Stranger Things, is already off to a pretty stellar 2018. It was just announced that Brown is set to star in and produce a film centered around Sherlock Holmes' younger sister. Brown will play Enola Holmes, the much younger sister of the famed Sherlock and Mycroft Holmes, in at least one film based on the series of the same name by Nancy Springer. Like her famous older brother, it seems Enola is also a world-class private detective, solving crimes in Victorian London.
But while she brushes up on her super-sleuth skills, Brown will also return to play the iconic Eleven for the third season of Stranger Things, which will likely find out favorite tweens bracing themselves for — wait for it – high school. Meanwhile, we're still waiting on Lucasfilm and Disney to get the ball rolling on the Leia's teen years (aka the Star Wars spinoff we're all waiting for) starring Brown.