Millennials may love online shopping but teens are basically keeping mall stores in business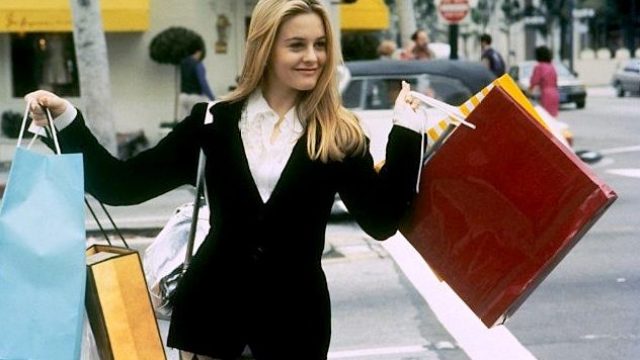 For so many of us, going to the mall when we were teenagers was the best way to spend that after school time before our parents made us come home and do our homework. Now that we're older, we prefer to shop online, but things haven't changed and teens are basically all that's keeping mall stores in business.
According to a new study released by the National Retail Federation and IBM, current teenagers — coined Generation Z — are still very much into leaving the house and shopping at brick and mortar stores, which is so not what our generation is doing right now.
The study polled over 15,000 consumers from 16 countries between the ages of 13 and 21 and discovered that 61 percent of the Generation Z crowd still do most of their shopping in store. And with 31 percent saying they "occasionally" buy instore, basically everyone in that generation does their shopping IRL and the mall is the "it" place.
OK, so since malls are still flooded with teenagers, why are we still hearing news stories of mall brands like Sears, K-Mart and Macy's dying?
In probably the most teen answer possible, teens are apparently bored AF when they go to the mall and over half of those who took part of the study said they want stores to amp up the fun.
If you take a look at the mall brands that seem to be doing well, what the study found out makes total sense. Those that are geared to more of the younger crowd, like H&M and Zara, are doing far better than stores that were our parents favorite when we were avoiding them at the mall.
Well, for all the people who DO shop at the mall, you have teens to thank for it still existing!