Millie Bobby Brown's new Converse collection lets you design your own throwback Chuck Taylors
Update, July 12th, 9:20 a.m. EDT: Converse x Millie Bobby Brown is now live and shoppable. This story has been updated to reflect this.
In Stranger Things 3, Eleven finds her personal fashion style with the help of Max and the new mall. IRL, Millie Bobby Brown wants to help you do the same with your sneakers. The actress is teaming up with Converse to create a new collection of Chuck Taylor All Stars—but it gets even better. You get to be part of the design process and create your own customizable kicks. Our sneakers will be a little bit Millie and a little bit us, and that's a motto we'd like to live by.
Millie by You hit the Converse website July 11th. According to a press release sent to HelloGiggles, in the collection, "Millie Bobby Brown explores her well-documented love of whales and ocean-life on the iconic canvas Chuck Taylor All Star." She is the youngest product collaborator to team up with Converse to date, but that doesn't mean she's not bringing some serious style to the table.
Brown has developed 10 colorways and prints to choose from. You can also customize the laces, eyelets, logos, foxing (that strip between the shoe and the sole), and the classic All Star pinstripe.
There's no way to mess your design up—everything looks amazing together.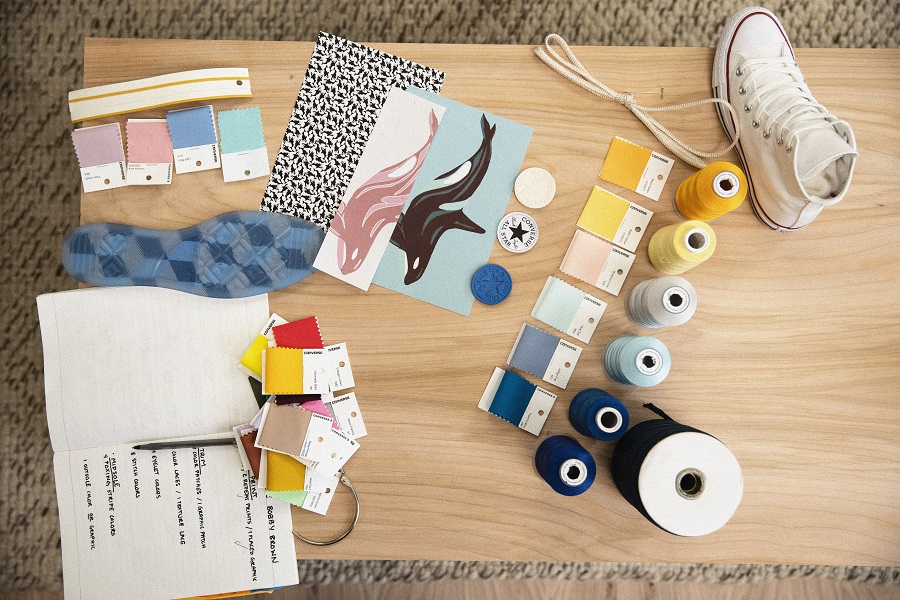 When you design your shoes, you'll be able to start with a base of either the Hi or the Ox. Then, you'll click through a series of different ocean-themed patterns, colors, bits, and bobs. There are different styles of orca print, ocean blues, and plenty of other pastel solids.
"The collection combines Millie's unique ability to always be herself, embrace her passions, and of course, have fun along the way," the release says.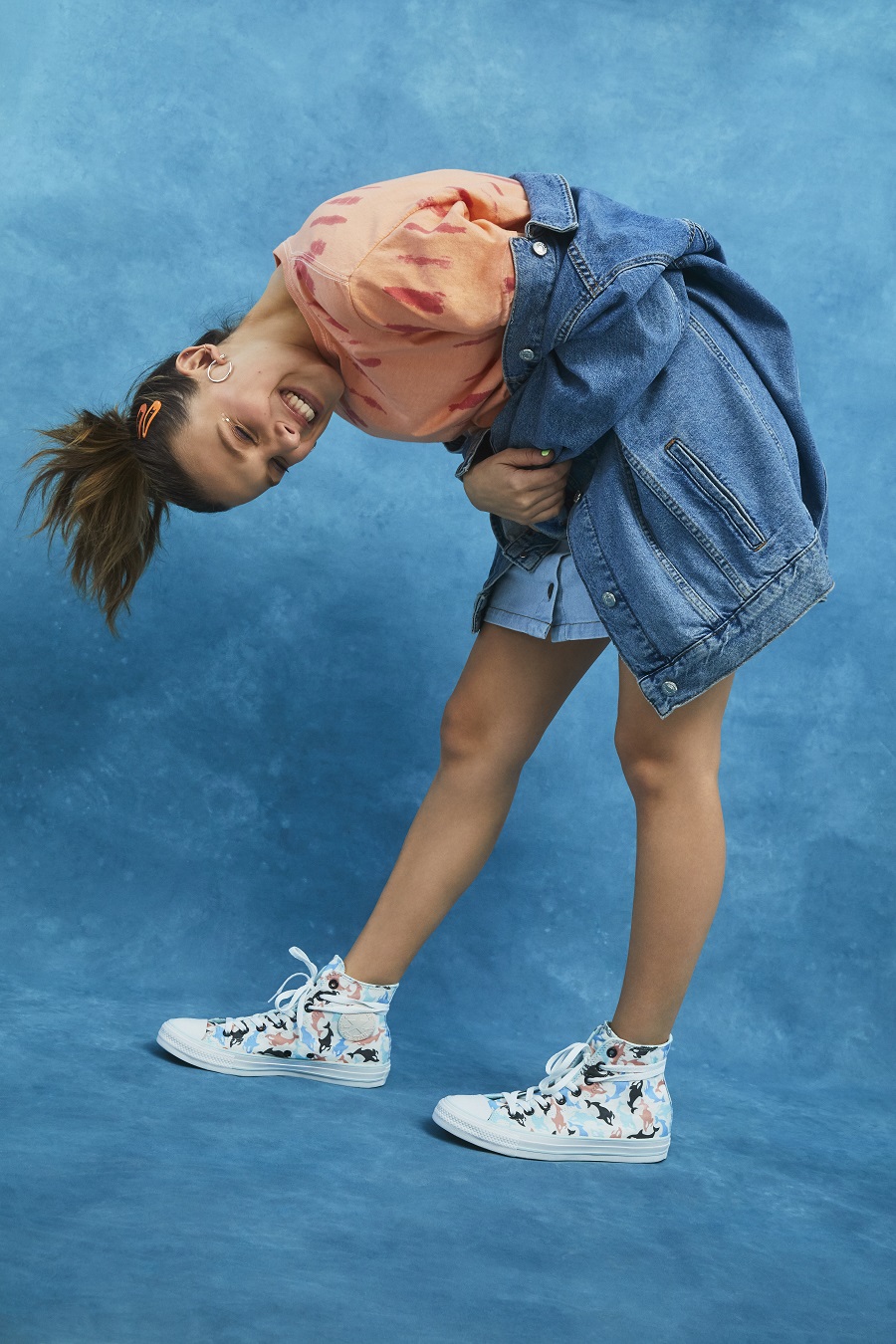 You'll be able to get your design on the Converse website now. Remember, the Millie by You collection won't be around forever, so design your own custom pair before they're gone.
Originally published July 9th.