Milk Makeup's new tattoo stamp lets you wear your heart on your face instead of your sleeve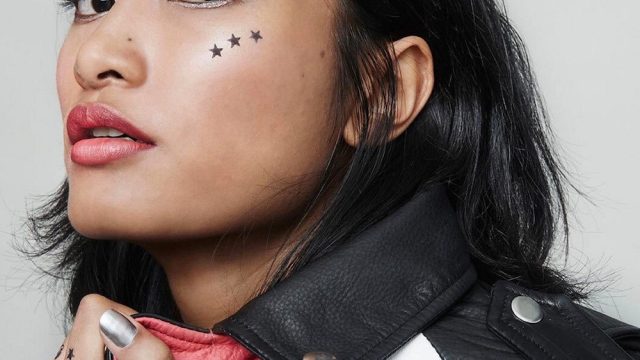 If you'd rather wear your heart on your face than your sleeve, the new tattoo stamp from Milk Makeup is exactly what you need.
Vamp up your Valentine's Day beauty lewk with this super cute liquid stamp pen from Milk. The stamp's ink is transfer proof and long-lasting but washes away easily with makeup remover so you won't scare your grandparents when you go for a visit.
Whether you're feeling a Kat Von D face tattoo vibe, or want to see what a tiny tat would look like on your wrist, the Milk Makeup Tattoo Stamp is perfect. At $12, it's much more affordable than a real tattoo (and less permanent.)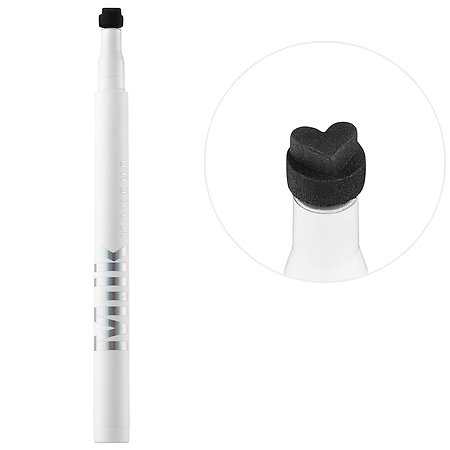 The black ink formula is infused with sunflower oil and vitamin E, so it's gentle on the skin. To apply, press the stamp directly onto dry skin and immediately lift off. Boom! Like all Milk Makeup products, the stamp is cruelty-free. It's vegan too, so you can be sure that the only animal getting stamped on is you.
Other designs to choose from include a black star (to show your love of the last Bowie album, perhaps?), a yin-yang, peace sign, and smiley face.
@trendmood1's new product round-up included the Milk Makeup tattoo stamp (and some other goodies):
Okay, this looks so incredibly dope on fingers!
We definitely can't wait to rock hearts on our cheekbones like this star one!
They're going quick — the product listing on Sephora's site says "only a few left!" You can also purchase the Milk Makeup tattoo stamp for $12 at Milk's site and Urban Outfitters!